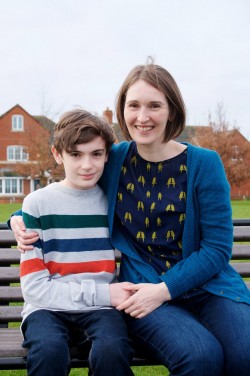 Action funding over several years helped UK researchers to devise new tests and guidelines that are now used all over the world to identify and support children and teenagers with Developmental Coordination Disorder.
Developmental Coordination Disorder (DCD), often also called dyspraxia, affects children's movement and physical coordination and can make everyday activities much more difficult. Things like using cutlery, getting dressed, playing sports or riding a bike can all be a struggle. And for many children with DCD, handwriting is an extremely difficult skill to master.
Although signs may be there early on, the condition is often not spotted until children start school at around age five – and it's estimated that up to one in 20 school-aged children in the UK is affected.
But the sooner the condition is identified, the earlier support can be given which can make all the difference.
HOW WE'VE HELPED
Between 1999 and 2006 Action Medical Research funded several projects in this area, worth a total of more than £217,000.
At the University of Leeds, the work of Professor David Sugden and Dr Mary Chambers focused on younger children. They showed that simple interventions made at nursery, school and in the home could help children develop basic skills and improve their coordination, especially those more mildly affected.
They developed a set of practical guidelines for parents and teachers, detailing simple steps to guide children through tailored activities. These are now used in the UK and across the world to identify young children with DCD and help them to learn new skills before their lives are adversely affected.
Professor Sugden says: "We now have a much heightened awareness of the importance of motor skills in the early years and have shown that by intervening, both parents and teachers can make a huge difference."
Action's support, says Professor Sugden, played a vital part in the success of this work.
"Without help from Action Medical Research we would not have achieved a quarter of what we have done" says Professor David Sugden
At University College London and Oxford Brookes University, Professor Sheila Henderson and Professor Anna Barnett were also supported by Action, resulting in two new tests to help older children and teenagers.
Their research saw them successfully adapt an existing test used for younger children, called the MABC, to create the first suitable test for older children. The new version, called Movement Assessment Battery for Children-2 or MABC-2, is now one of the most popular and respected tests worldwide for the assessment of motor skills.
The MABC-2 test has now been translated into at least 15 languages
They also developed the Detailed Assessment of Speed of Handwriting (DASH). Children with DCD, and some other conditions, may struggle to write quickly or legibly enough to cope with the demands of school, putting them at a huge disadvantage, especially during exams. This test enables teachers and therapists to better understand these problems and provide tailored support or special arrangements to help them perform as well as they can.
LIAM'S STORY
Liam is a determined and confident 14-year-old who dreams of running his own business. "I'm half expecting him to become the next Lord Sugar!" says his proud mum, Lisa. He's recently started his GCSE year at a new college and is enjoying his studies but this hasn't always been the case. Liam was diagnosed with DCD at seven, having struggled from the moment he started primary school.
At home he'd been a happy baby and seemed to reach his milestones. "He spoke very well, had a vocabulary beyond his years and was very perceptive," says Lisa. "But when he started school he found it really difficult."
Liam suffered from exhaustion beyond the tiredness you would expect. He'd loved books as a toddler but struggled to learn to read and he found writing almost physically impossible.
"It felt like he was bottom of the class, which didn't seem to tally with his actual intellect," says Lisa. "He would often end up cross or in tears. Nobody really understood what the problem was – or even whether or not there definitely was one."
Luckily, Liam was spotted by an occupational therapist who was visiting his school. She pushed for a referral and he was then tested, using the MABC-2, and diagnosed with DCD.
Having a diagnosis meant Liam could finally explain why he couldn't write and for Lisa it meant she could ensure he got support.
Liam was set activities to help him improve his fine and gross motor skills. He began to use a laptop to make up for his problems with writing and he was also eventually diagnosed with dyslexia and had sessions with a private tutor, which helped improve his literacy skills.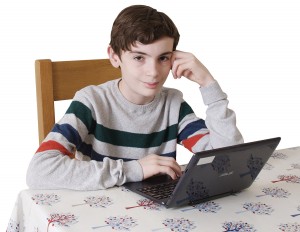 He is now happy and doing well, and is generally able to manage his DCD. Lisa says they have accepted that he will never be able to write properly and he continues to use a laptop, having learnt to touch-type at speed.
There have been times when Lisa has had to fight to get the support Liam's needed and there have been many occasions when people have failed to properly understand the impact DCD has, which is why both Liam and Lisa feel research is so important.
"One of the hardest things is that it is usually quite hidden. Studies into DCD are so important as they help to increase understanding and awareness; helping children to live better lives," says Lisa.
"DCD is usually quite hidden – it isn't immediately obvious. But it can make life really hard" Liam's mum, Lisa
With your help we are currently funding more new research to help children with DCD. Thank you for your support.