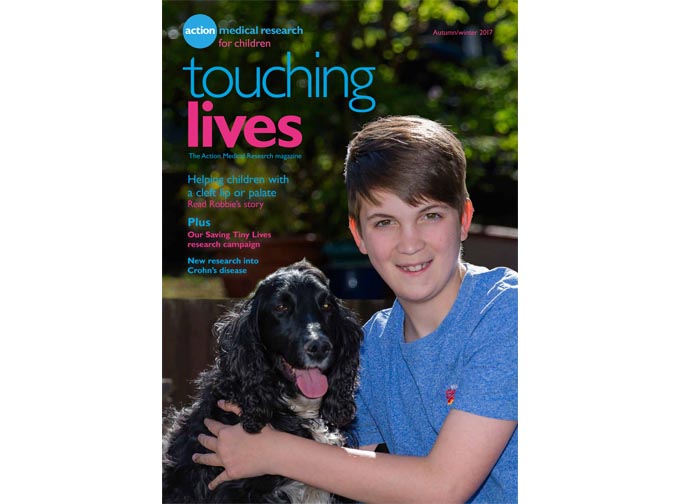 View/download a PDF of this issue.
It's always real family stories that best show the true value of the research we fund – and how important your generous support is. In this issue we feature a teenager who was born with a cleft palate and still struggles with his speech and a 10-year-old girl who faces daily, debilitating pain caused by a rare condition. Thanks to your help, new research is now underway and offers hope for the future for children like these.
As you read this, a new batch of research proposals are being assessed through our gold standard scientific review process. In October our Scientific Advisory Panel will meet and decide which are the strongest, ensuring we fund only the most promising work. Among these will be the first projects to be funded through our new Saving Tiny Lives research campaign. I look forward to updating you next time on the projects that are chosen and hope you will support the appeal.
And if you are already thinking ahead to 2018, then please check out our latest fundraising events – including some great new ones.
If you would like to read our supporter promise and privacy policy you can do so here, 
Thank you for your support.
On