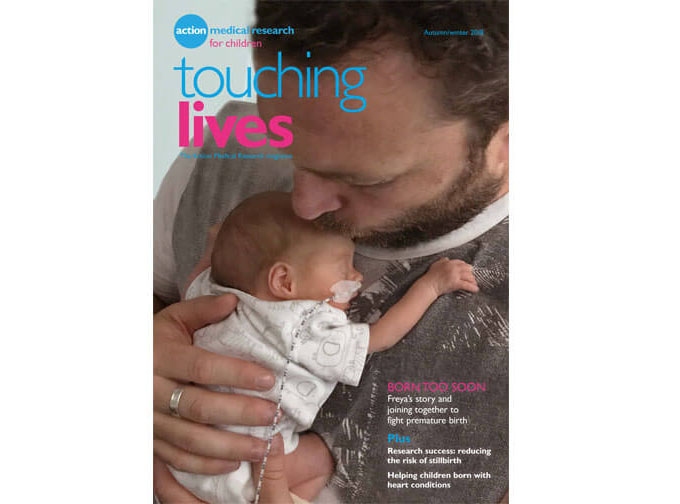 Download Touching Lives September 2018
At Action we hear many stories about babies who have been born prematurely. Some, like cover star Freya's, thankfully have happy outcomes. But sadly some don't. Despite advanced medical care, some babies don't make it. And others who do can suffer long-term disabilities caused by their early arrival, such as cerebral palsy or learning disabilities.
Common to all the stories shared with us are the fear and uncertainty for the future that families face. With weeks, sometimes months spent in hospital. As one mum put it: "When babies are born extremely prematurely, all the lovely bits of having a baby are taken away."
This is why we've launched the BORN TOO SOON campaign. Read all about it in this issue, and find out how you can get involved.
Also in this issue is great news of positive results from research you've previously helped fund – work towards unlocking the causes of pre-eclampsia and findings that are already helping women to reduce their risk of stillbirth. Plus new research, including work that hopes to further reduce the numbers of babies born with spina bifida.
Plus don't forget to order your Action Christmas cards – every penny from their sale comes straight to us to help fund more life-changing research.
On