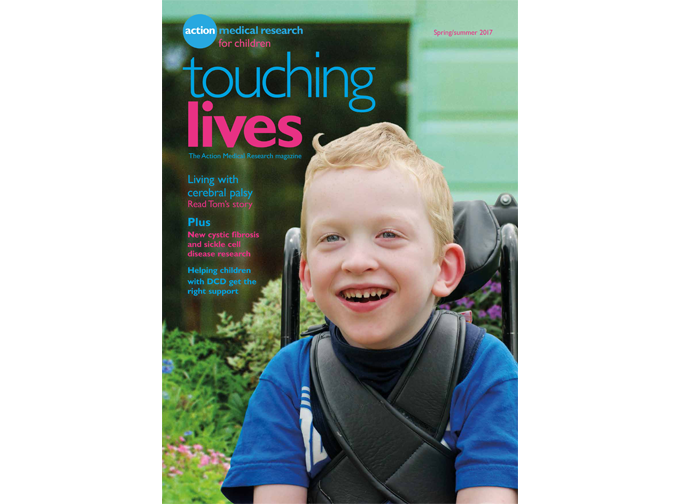 View/Download a PDF of this issue.
We're delighted to be celebrating our 65th anniversary this year. We've been funding vital medical research since 1952, when we helped introduce the first polio vaccines in the UK. Since then supporters like you have helped fund more than £117m of research, resulting in some amazing breakthroughs. But there is still so much more to do. Which is why we hope you'll enjoy reading about what we're doing now and new research we're funding.
This spring issue features current projects to tackle complications caused by cystic fibrosis and to help babies who have suffered life-threatening brain damage at or around birth. Plus there's news of research to help children like our gorgeous cover star Tom who has severe cerebral palsy.
We're also excited to share some success stories, including how Action funding has made a global impact helping to diagnose and support children and young people with developmental coordination disorder. 
As always, everything we do is only made possible through the support of people like you, who help us fund the very best research. So thank you. 
We have recently updated our supporter promise and privacy policy – you can read them here.
And please don't forget to join us for our Cream Teas fundraiser this summer!
On