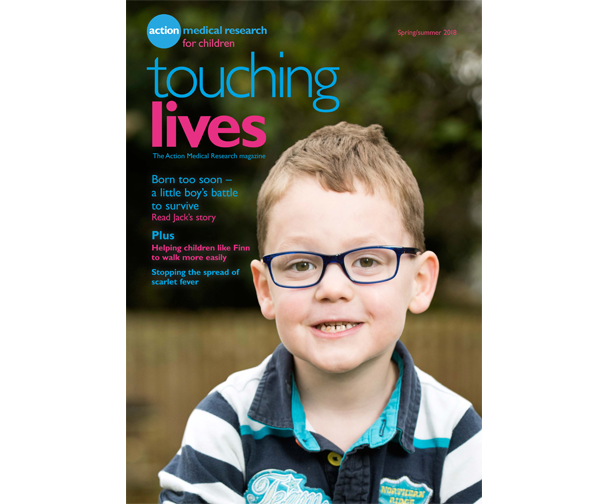 View/download a PDF of this issue.
Premature birth is a big focus for us at the moment and our cover star Jack's story really highlights why tackling it is so important. In many cases, like Jack's, doctors simply don't know why labour started so early. New research is looking at the role infection can play as a trigger. Plus we have an update on work that has now taken doctors a step closer to developing a blood test to identify women who have an increased risk of having their baby too soon.
Our Research Training Fellowship scheme supports some of the most promising doctors and researchers early in their careers. Many of these people go on to achieve big things, like Dr Manju Kurian. The scheme is 45 years old this year and I hope you'll feel proud that your support today is helping develop leaders of the future in children's research.
Of course, we continue to need your help to fund more medical breakthroughs. And our summer Action Cream Teas fundraiser is a fun and easy way to do this – we'd love you to get together with friends or colleagues and join us for a guilt-free tea-break treat!
Thank you, as always, for your support.
On