What is Gravel Riding?
Gravel riding is the ultimate adventure riding, combining the distance of road riding with the freedom of mountain biking. Gravel rides take place predominantly on Gravel tracks, fire roads and bridleways. A Gravel bike is a great option for those looking for a bike that does it all from your weekly commute to bike packing in the middle of nowhere on the weekends.
This allows for a traffic-free adventure, taking in captivating scenery and opening up the possibilities on 2 wheels.
Don't be fooled by the long off road sections, these can be hard going and an equal distance on Gravel will take longer than on the road.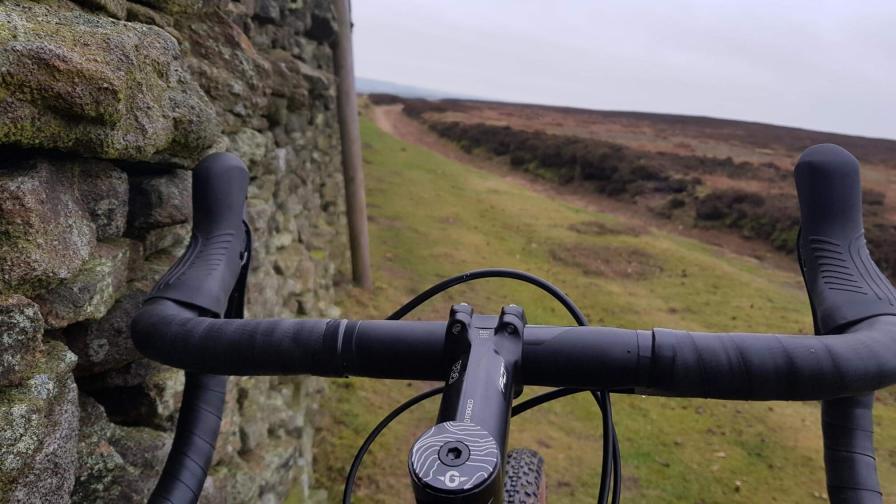 What sort of bike do I need?
It might seem a Gravel bike is very similar in look to a road bike, with many manufacturers opting for drop handlebars. However, taking your pride and joy off road you're likely to encounter punctures, insufficient gearing and potentially damage to paint work.
A specific Gravel bike will have a slightly different geometry, for example the head angle will be slacker and the bottom bracket may be lower, this will give you more control on loose surfaces, making the bike feel more planted. The seat angle will generally be steeper as well, which combined with shorter stems and flared drop bars, shifts the rider into a more upright position but will keep your weight more central to the bike, giving you more control.
The 3 main considerations
Tyres
There is a wide range available, it's often hard to know where to start. First you need to check the tyre clearance for your frame. Most gravel bikes will be able to accommodate up to 47mm, whereas a road bike is likely to be limited to between 28 and 32mm. The optimum for Gravel is between 32mm and 42mm, giving a good balance between comfort and speed.
The wider the tyre the smoother the ride on those off-road surfaces, however with this you will sacrifice speed.
There are many 'all round' tyres now available on the market, these tend to have a faster rolling section in the centre to allow a faster ride, with larger shoulder knobs which allow for greater grip.
Gears
There is often a debate between 1x (seen in cyclocross) and 2x gearing systems. Given the versatile nature of Gravel riding the key is to have a wide range of gears. This will enable you to get the trail assents, without spinning out on the road. As such you will notice most Gravel bikes come with a 2x gearing set up allowing this flexibility. It is worth remembering the terrain is harder than on the road so it's often best going for an easier gear setup.
Punctures!
As with the nature of going off on an adventure, should you find yourself with a puncture it's likely to be away from the road and help.
Familiarise yourself with taking off your wheel, and ensuring your have the correct Allen key for the thru axle if required. Always carry a basic kit to get you back on the road including; an inner tube, tyre levers and a pump.