Ride for a Reason
Our cycling programme encourages supporters to cycle for charity across the UK and beyond. We've ensured that there's a bike event for all abilities, from beginners to advanced road cyclists, with routes ranging in distance and difficulty.
All our cycling events are fully supported and we'll help at every stage of the process.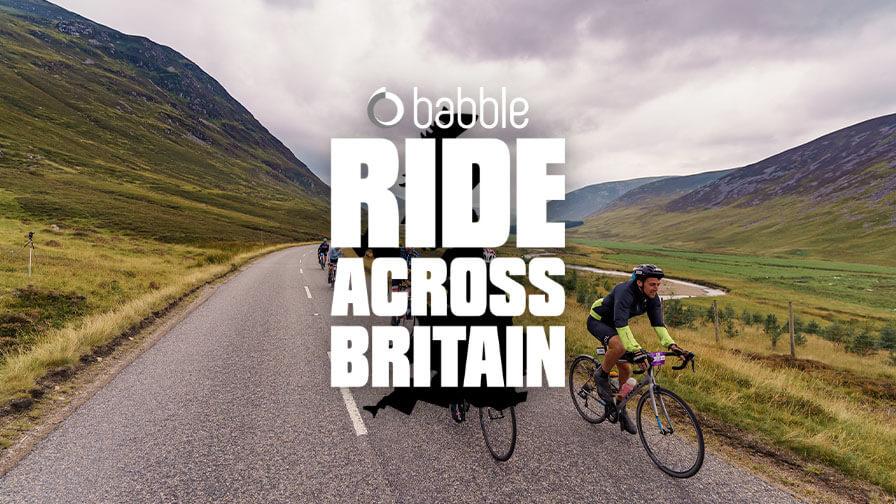 Ride Across Britain
Ride Across Britain
Land's End to John O'Groats by bike is the ultimate UK cycle challenge.
Take on this bucket list event over an unforgettable 9 days, fully supported with 900 other riders alongside you.
Cliff tops, moorlands, hidden roads and soaring mountains. Experience the most spectacular cycling the UK has to offer, riding through 23 counties across England, Wales and Scotland. With a premium level of support, there's no better way to take on this iconic ride.
THIRD PARTY RIDES
As well as organising our own fab rides we also have access to highly sought-after places in top-quality third-party events. Be quick though, we only have a limited number of places and it's first come first served.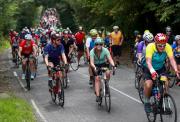 26 May 2024
Ride this 100-mile closed road, chip-timed route starting through the streets of the capital and the rural roads of Essex, with a spectacular finish on Tower Bridge.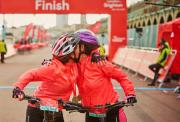 16 June 2024
Take part in this iconic bike ride, 54 miles from the capital down to the sun, sea, and cycles on Brighton beach.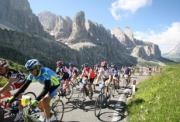 7 July 2024
With 31,000 cyclists chasing just 9,000 places the Maratona dles Dolomites - Enel cycle, (classed as one of the most important amateur cyclist events in the whole of Europe) is a must for any cycling enthusiast.
CORPORATE cycling events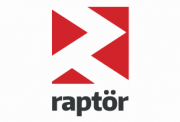 10 - 14 July 2024
Our inaugural annual adventure for folk from the re-insurance industry who share a passion for cycling and may not be averse to doing a bit of networking from the saddle.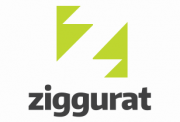 18-22 September 2024
Ziggurat - the annual adventure for folk from the constructions and built environment sector who share a passion for cycling and enjoy doing a bit of networking from the saddle.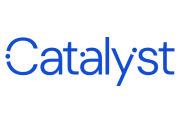 25 - 29 September 2024
Catalyst - the annual cycling adventure for folk from the biotech and pharma sector who share a passion for cycling and may not be averse to doing a bit of networking from the saddle.
The events are great for team building and offer fantastic networking and entertainment opportunities for clients and suppliers. Contact us today to find out how our 20+ years in cycling could transform your next cycling event: events@action.org.uk or call 01403 210406.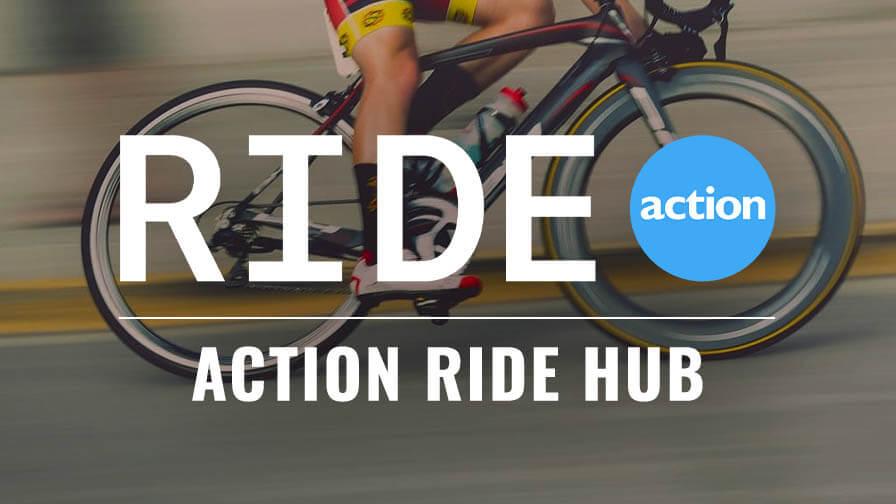 RIDE Hub
Riders of all levels we've got the latest cycling help and advice to help you prepare for your next challenge and get inspired.
Check out our latest cycling blogs, news, reviews, hints and tips to help you prepare to take on one of our RIDE series events.
Don't see what you're looking for?
Got a different type of ride in mind? You can still be a part of Team Action! Get in touch with the events team and we'll discuss your plans and make them a reality.