bike, hike and paddle from dawn to dusk
Our triathlon-style Race the Sun series pits teams against each other in a race against the setting sun, competing to bike, hike and paddle around some of the UK's most beautiful locations.
The series is perfect for work colleagues and groups of family or friends, who want an exhilarating day whilst also raising money to help sick and vulnerable babies and children. To get started, simply choose the Race the Sun you want to take on!

Choose your Race the Sun
With challenges in Wales, the Lake District and the Jurassic Coast in Dorset there is something for everyone!

Meet the Racers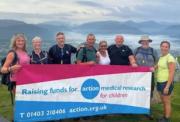 Whittington Skiddaw Challenge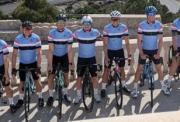 Hatherley Harrier's Challenge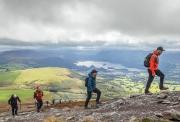 Maria & Jenny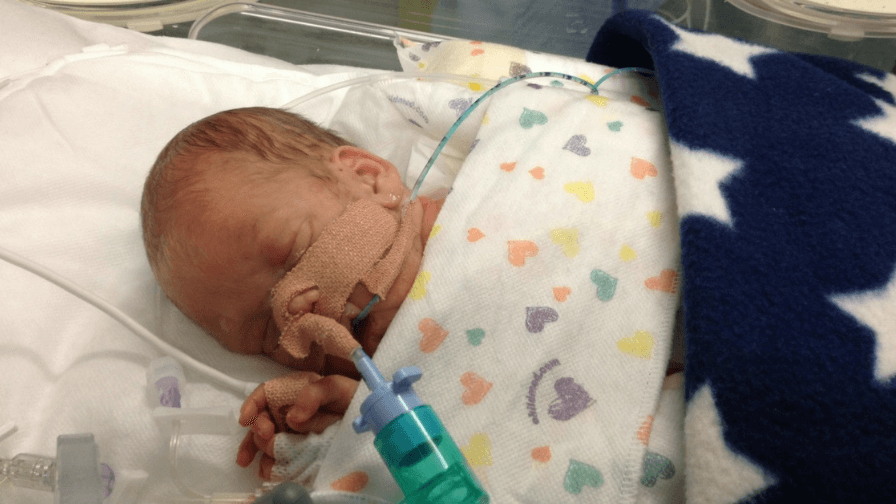 Race for a reason
Race for children like Jack
Jack was born extremely prematurely at 25 weeks, weighing just 1lb 15oz. He needed oxygen, help with his breathing and feeding tubes to survive. He suffered a collapsed lung and brain bleeds and contracted the potentially deadly bowel infection necrotising enterocolitis. Jack went on to endure many more serious health problems and spent four and a half months in hospital fighting to survive before he was finally allowed home. Jack's mum is so grateful for the work that Action does:
"It is so important that studies like those funded by Action Medical Research are done. Without research, we wouldn't have medical advances, and Jack probably wouldn't be here."
frequently asked questions
What is Race the Sun?
Race the Sun is a team challenge fundraising event for teams of two or four people, with the aim of completing three disciplines (cycling, hiking, and canoeing/kayaking) in as fast a time as possible!
Where is Race the Sun?
There are six events in the series held in stunning locations around the UK; in Snowdonia, the Brecon Beacons, on the Jurassic Coast (Dorset), Coniston in the Lake District and two events in Keswick, Lake District.
How fit do I have to be?
Race the Sun is achievable by people with a reasonable fitness level who are prepared to put in some training beforehand. The more you train, the more you'll enjoy the challenge. It's a great incentive to get fit and work a load of different muscles, whilst knowing you're raising funds for an excellent cause at the same time.
What is the minimum age for taking part?
Participants must be at least 18 years old, and be in suitable physical condition to undertake the challenge as set out in the itinerary. 16-17-year-olds may also participate in challenges if accompanied on the challenge by their parent or guardian.
Can I take part on my own?
No. Taking part as a team is what makes Race the Sun so special, and what sets it apart from other events. If you're unable to make up a team then please contact us, and we may be able to match you with teams looking for members.
What if I don't have a team yet?
Don't worry if you haven't confirmed your whole team yet; you can register now to ensure that you don't miss out, and then add teammates later via the online booking platform.
Is there a registration entry fee?
Yes, it's £99 for teams of two, and £198 for teams of four (plus minimum fundraising target). That's less than £50 per person for an amazing day that you won't forget in a hurry!!
Is there a team fundraising target?
Yes. Race the Sun is a team fundraising event for children's charity, Action Medical Research. Money raised will help fund groundbreaking medical research to save and change the lives of babies and children. Learn more about Action's here.
The team fundraising target is £950 per team of two, and £1,900 per team of four. Teams need to raise 50% of the fundraising target two months before the event date to secure their place on the event. We ask teams to do this to ensure that the charity will not be out of pocket. The remaining fundraising needs to be with the charity 6 weeks after the event.
Can I take part on an e-bike?
Yes, but please note in the interests of fairness that by using an e-bike the entire team will not be eligible for any of the 'fastest team' award categories.
Please also ensure to carry spare batteries, or other spares specific to e-bikes, as these may not be available from the bike mechanics.
Are canoes/kayaks provided?
Yes. We provide the canoe, or kayak, paddles, and buoyancy aids, you'll just need to wear suitable clothes and shoes that you don't mind getting wet. Just in case!!
No previous experience is necessary, and fully qualified instructors will be on hand to help and keep everyone safe.
What is included in the event?
Online safety briefing before the event

Breakfast, packed lunch, drinks and snacks available at Transition Stations/ Event Hub

Fully supported route with marshals and signage

Bike mechanics and first-aiders

Timing tracker & GPX route files

Kayak/canoe equipment

Team awards & finishers medal

BBQ and celebratory drink at the finish line
Do I have to carry all my stuff?
In short, no. There will be transition points where you can leave your stuff for the next discipline, but finer details about what to pack will be communicated with teams closer to the event.
Can I take part in fancy dress?
Yes, absolutely! We have an award especially for teams who go the extra mile… the Best Dressed Team Award. Race the Sun is all about having fun and raising money for charity! All we ask is that costumes should not pose a danger or be perceived to be found offensive to other participants or spectators. Action Medical Research reserve the right to remove any participants who are deemed to be dressed indecently or offensively, or wearing costumes which pose a danger to others.