Aims of our Research Funding
Our research funding programme aims to:
Attract and select high quality research most likely to deliver by using open competition peer review and an expert Scientific Advisory Panel to make annual recommendations for Research Training Fellowships and Project Grants.
Identify the impact of research by each year analysing the potential clinical impact of recently completed grants as scored by peers and carrying out selected retrospective impact reports.
Collaborate with other organisations using the strengths of Action's open competition peer review system to fund high quality medical research to help babies, children and young people.
The research we support focuses on child health including problems affecting pregnancy, childbirth, babies, children and young people.
Within this we support a broad spectrum of research with the objective of preventing and treating disease and disability.
Our emphasis is on clinical research or research at the interface between clinical and basic science. We pride ourselves on the fact that our research is innovative and of a high standard as judged by rigorous peer review.
Within these criteria, we also support research and development of equipment and techniques to improve diagnosis, therapy and assistive technology (including orthoses, prostheses and aids to daily living) and encourage applications in the field of medical engineering.
Peer Review
We find and fund some of the best medical research, through peer review, to help save and change children's lives. Each year our expert Scientific Advisory Panel recommends research training fellowships and project grants most likely to deliver and we pride ourselves that our research is innovative and of a high standard as judged by rigorous peer review.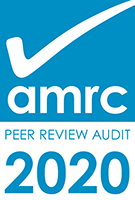 We are a founder member of the Association of Medical Research Charities (AMRC), the national membership organisation of leading medical and health research charities. AMRC assesses our peer review processes every five years and has awarded Action Medical Research a certificate of 'Best practice in medical and health research peer review'.