Funding breakthroughs
Since we began in 1952, Action Medical Research has been funding medical breakthroughs to help save and change the lives of babies and children.
It all started with the first polio vaccines in the UK, later helping to develop the use of ultrasound in pregnancy and the rubella vaccine - helping to save thousands of children's lives and change many more.
We recently launched our flagship campaign, Born Too Soon, which shines a spotlight on premature birth and the devastation it causes. Each year in the UK over 1,000 babies die due to premature birth and globally, it is the biggest killer of children under 5.
Our Research
Surprisingly, medical research tackling childhood diseases is poorly funded in the UK. Action Medical Research has a critical job to do in helping fill this gap to protect children.
The prospects for finding new cures and treatments is almost within our grasp. Right now we are funding vital research projects with many more ready to go – but we simply can't fund them all.
With your help, we're determined to change this and make a real difference to children's lives.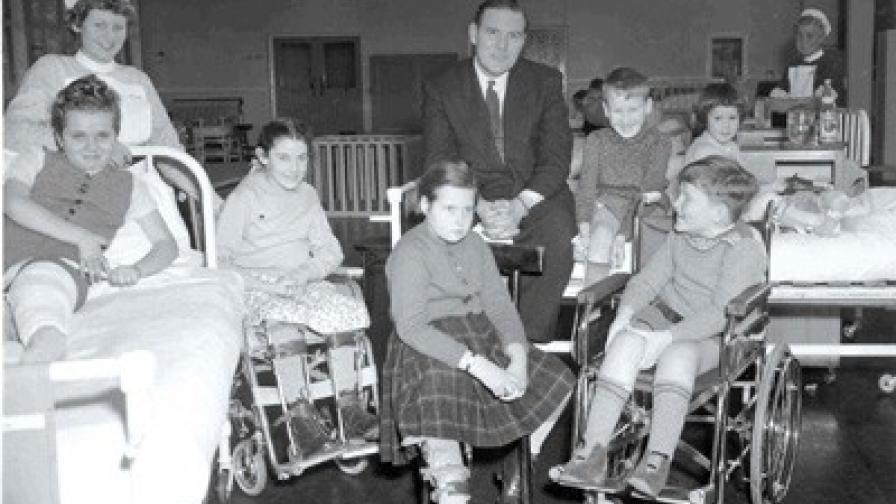 Our History
The charity was founded in 1952 by Duncan Guthrie in his quest to find a cure for polio, a condition that affected the lives of many thousands of children including his own daughter, Janet.
Early research funded by the charity helped to develop the first oral polio vaccine which eradicated new cases of the disease in the UK.
Since then we've continued to fund vital research projects to save and change lives through medical research.
Action in Numbers
We are funding more than 60 top quality projects, including Research Training Fellowships, at leading hospitals, universities and specialist centres across the UK.
Currently funded projects include research into premature birth, cerebral palsy, childhood infections, juvenile arthritis, leukaemia and some rare and distressing conditions.

About our research
We fund the very best research most likely to make a difference to the live of sick babies, children and young people.