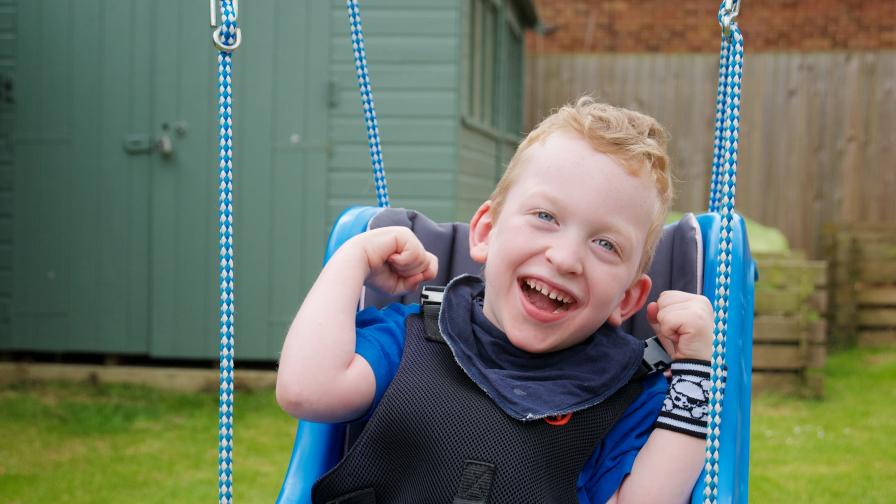 Our brave little boy
Tom was just a baby when he was diagnosed with quadriplegic cerebral palsy.
He finds it extremely hard to control his arms and legs, has a lack of balance and suffers from muscle stiffness and weakness. But he is a brave and funny little boy who does not let cerebral palsy define him.