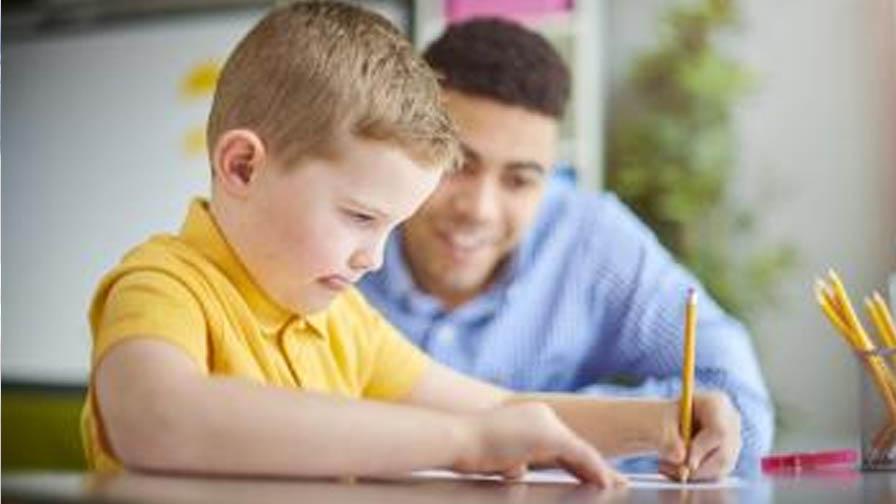 Developing tests now used worldwide to help children with DCD
Developmental Coordination Disorder (DCD), also called dyspraxia, can make everyday activities and school work much more difficult. Action funding helped UK researchers to develop tests and guidelines that are now used globally to identify and support affected children and teenagers.
DCD affects movement and physical coordination. Things like using cutlery, getting dressed or playing sports can all be a struggle. Handwriting can be an especially difficult skill to master.
The condition is often not spotted until children start school and it's estimated that up to one in 20 school-aged children in the UK is affected.
Between 1999 and 2006 Action Medical Research funded projects, worth more than £217,000.
At the University of Leeds, Professor David Sugden and Dr Mary Chambers focused on younger children. They showed that simple interventions made at nursery, school and home could have a big impact. They developed a set of practical guidelines for parents and teachers to use to take children through tailored activities. These are now used to identify young children with DCD and help them before their lives are adversely affected.
We also supported Professor Sheila Henderson and Professor Anna Barnett, at University College London and Oxford Brookes University. This resulted in two new tests to help older children – the Movement Assessment Battery for Children-2 or MABC-2 and the Detailed Assessment of Speed of Handwriting or DASH test.
The MABC-2 test is now one of the most popular and respected tests worldwide for the assessment of motor skills.
The DASH test enables teachers and therapists to better understand the problems children with DCD, and some other conditions, have with handwriting. This helps to ensure children get support to help them perform as well as they can, especially in exams.