EARLY SEASON RIDE IN THE HEART OF BERKSHIRE
Setting off from the grounds of Pangbourne College the routes on this brand-new ride, the latest in our RIDE Series, serves up some of the best charity cycling sportives in the South. With a heady mix of rolling terrain and punchy climbs, it offers something for cyclists of all abilities.
With 5 routes, across two cycling disciplines, road and gravel riding, there's sure to be something for every level of cyclist, from those just starting out, to more experienced riders building up strength after the winter months, and even those who want to get muddy and dirty, taking their riding off-road on a choice of two gravel routes!
Key Information
Date:

Sunday 2 April 2023

Location:

Pangbourne College, RG8 8LA

Cool 34 Miles:

£34.00

Classic 70 Miles:

£44.00

Champion 100 Miles:

£44.00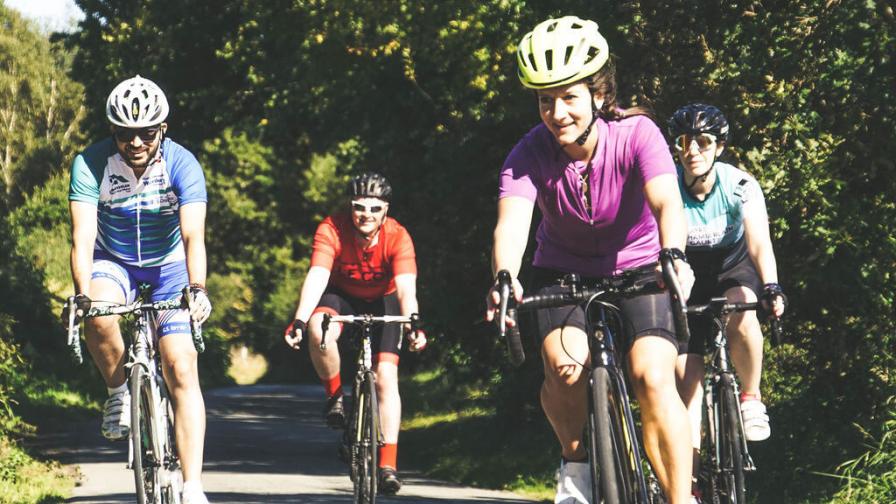 With five routes to choose from which offer a variety of surfaces, challenging hills, rewarding views and plentiful feed stops make it a cracking event!
The North Wessex Downs, home to our newest ride in the series, is a designated Area of Outstanding Natural Beauty, and whilst located outside Reading, you could be mistaken for thinking that with the peace and serenity on offer you're miles from anywhere, and not just a short hop from the capital! Famed for its chalk figures carved into the hillside, as well as being the inspiration for literary classic, Watership Down, you'll need the strength of Bigwig, and the bravery of Hazel to take on over 4000ft of ascent on the Champion route. 
Enjoy a great day in the saddle with the Action Medical Research team on this cycling event with first-class support throughout the day. Help us raise vital funds to help sick and disabled babies and children.
let's talk dirty
The RIDE Wessex Downs Dirty, gravel routes, provide some of the best gravel riding in the South of England.
Taking in the historic ridgeway, riders are treated to over 20 miles of continuous off-road riding along one of Britain's oldest trackways. The route also uses numerous byways and bridleways providing a mix of surfaces from gravel lanes, grassy fields and wooded forest tracks, with roughly a 60/40 split between off-road and road sections. Riding along the ridgeway also gives a fantastic vantage point for views across the Oxfordshire and Berkshire countryside.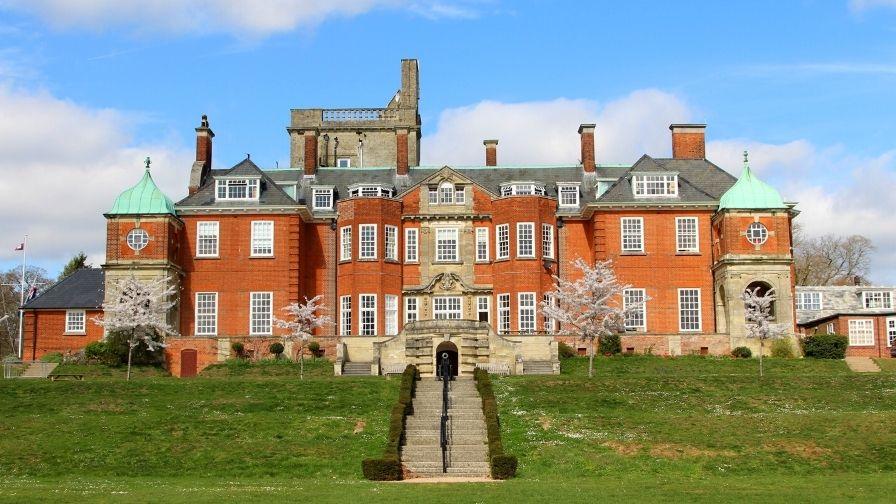 venue
Pangbourne College provides the imposing backdrop to this ride.
The college was founded in 1917 as "The Nautical College, Pangbourne", whilst today it serves as a co-educational independent day and boarding school. It's ample grounds, surrounded by quiet rural roads make it an ideal venue with plenty of space to spread out, post-ride with friends and family and enjoy a well-earned refreshment!
Find out more about Pangbourne College.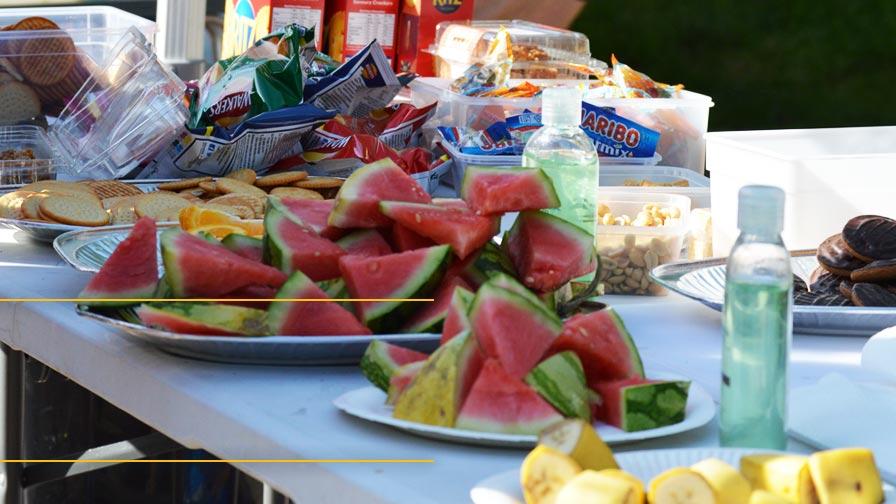 feed stations
Our team of volunteers will be on hand to help refuel your ride.
With three feed stations, serving up a selection of snacks and hot and cold drinks, we're sure to have everything you need to refuel, replenish and get you back on the road. Feed stations can be provisionally found at:
Eastbury – Champion and Classic 23 miles
Appleshaw – Champion 55 miles
Aldermaston – 87 miles Champion, Classic 58 miles and Cool 20 miles
(*Distances are approximate and subject to change)
e-bikes welcome
Growing in popularity over recent years, the past year has seen a huge surge in the sale of e-bikes. Hopefully, this means that the sport we love is becoming accessible to so many more people which we're absolutely thrilled about! 
We very much welcome e-bikes on all of our RIDE Series sportives.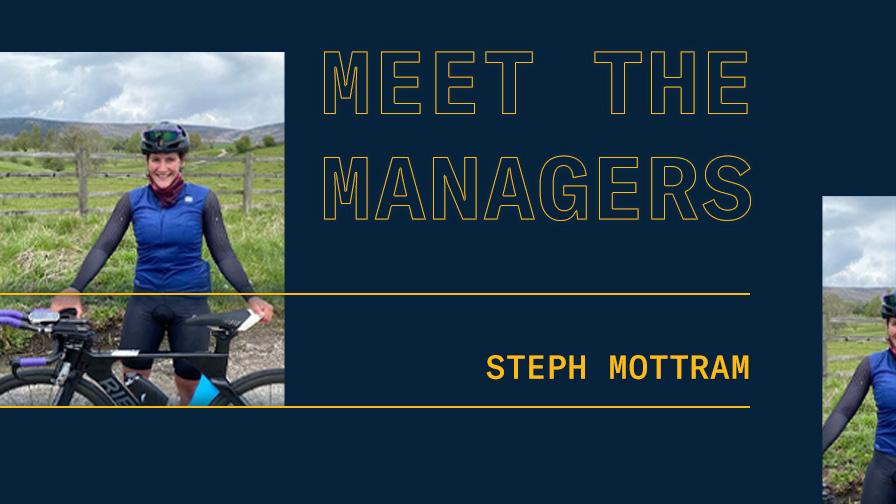 the event team
Organising rides, for riders, by riders!
Steph started racing triathlon in 2014 achieving silver at the Age-Group World Championships, before joining Team Torelli racing the National Series and UCI road races. More recently she has switched to Endurance Riding holding the RRA Circuit of the Yorkshire Dales NP and riding 483 miles at the National 24 hour Time Trial.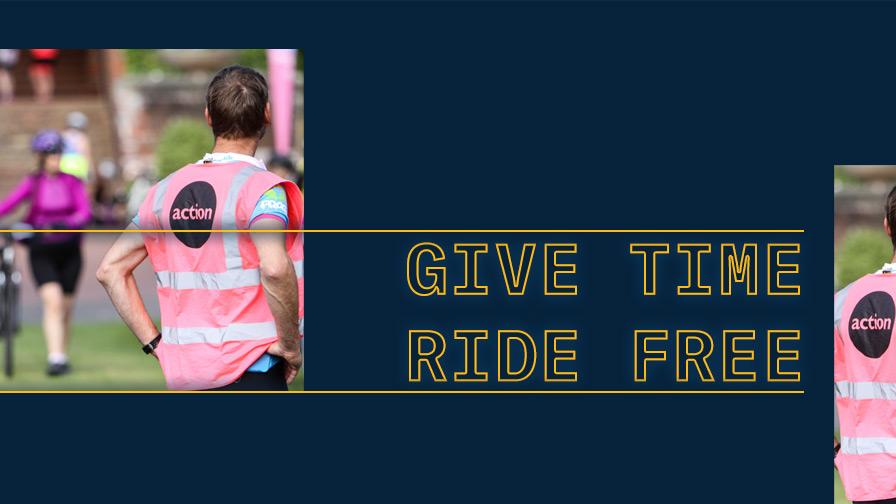 volunteer
Can you spare the time to help?
Our RIDE Series depends on the generosity of volunteers who give up their time to ensure that participants have the best possible day in the saddle. We're always looking for willing volunteers to help support our rides so please get in touch if you think you can spare some time, and in return, we'll give you a free ride!
Frequently asked questions
Where is the start location?
The RIDE will start/finish at Pangbourne College.
Do I need insurance?
We recommend that you have appropriate cover for you and your bike.
Are spare parts available for my bike?
We have 2 mechanics who will be at the event and will have spare parts for most common bikes. Spares are chargeable.
What if I get into difficulties, or lost?
You will receive a contact number for our ride control, who will be able to help with any issues.
Do I need to wear a cycling helmet?
You must wear a cycle helmet to take part in our ride.
How long do I have to complete the ride? What if I can't complete it?
The ride will close at 1800, there will be cut off times if behind you will be asked to move onto a shorter route.
How old do I need to be to take part?
You must be at least 16 on the day of the event to take part; if you are under 18 you must be accompanied by an adult.
What facilities are available?
There will be basic changing facilities, showers and toilets at the start and finish. Our feed stations will also have toilet facilities. Your belongings/valuables should be locked in your car or carried with you. There are feed stations and lunch is provided on the route, including vegetarian options. Riders and supporters will be able to purchase food at the finish.
What are the timings for the day?
Our start times would be between 0700 and 0915.
Start times for your distance will be announced in January.
When will I receive my number and final information?
You will receive a full information pack about 1 week ahead of the event by email and it will also be added to this webpage.
You will receive your number and timing chip in the post in the week before the RIDE.
I want to buy this as a gift?
What a lovely treat! When you buy as a gift you are entering the same registration process as normal. However, once you have chosen the route/distance then you'll be prompted to answer, 'who is this registration for?' Please select 'someone else...'
The email address you input here will be the email to receive all event correspondence. So you may want to choose to use a different email address if you want to keep your gift secret.
After you have paid you will receive a confirmation of the event entry (to the email address you entered as above) so you can gift this to your rider.