breadcrumb navigation:
Home

/

current page Blog
You are here:
Quick guide to bike insurance
Published on
Updated: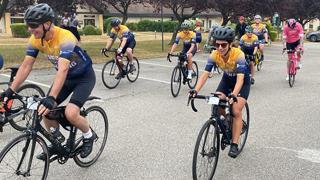 A quick guide to bike insurance
We've partnered with Yellow Jersey Insurance, who are specialist cycle travel and bicycle insurers. Not only that but as you are part of #TeamAction you can get a 10% discount off all Yellow Jersey bicycle and travel insurance, short-term or annual, using the discount code ACTION10. 
Plus, Action will also receive a 10% donation, helping to save and change the lives of even more babies, children and their families. Feel free to contact Yellow Jersey to find out more or to get advice about your insurance.
Here, Yellow Jersey talks through some advice, and what to look for in your insurance policy:
Travel Insurance
It's vital that you check you have appropriate travel insurance before departing for your trip. We've put together some frequently asked questions to help you ensure you've got the right cover.
I've already got travel insurance, won't that do?
The best thing is to ask yourself: "Is cycling the primary reason for my trip?" and "Does my insurance cover me if I take part in a cycling event?"
Most travel insurance excludes anything other than leisure riding and will usually exclude all cycling if that is the primary reason for your trip, let alone downhill mountain biking or racing. So, before you set off, be sure to have a good look in the policy wording for those exclusions!
I've got a GHIC/EHIC card. Doesn't that cover me?
The EHIC and GHIC card gives you access to state-run hospitals which, depending on where you travel to, can be few or far between. Most mountain resorts only have private hospitals whilst state hospitals are generally considered to be hard to come by in most of Spain and Portugal. Using an EHIC or GHIC in a state hospital does not guarantee free medical care- you may still have to pay a substantial amount in some countries. Besides, the EHIC/GHIC cards do not cover any other element of your trip, for example, trip cancellation, curtailment, repatriation, liability cover or hospital benefit.
When do I need to buy travel insurance?
It's really important that you buy your travel insurance before you travel. Any travel policy bought after you have departed the UK is void. Yellow Jersey's single-trip insurance can be bought up to 120 days in advance of your trip. The annual policies can be bought 31 days in advance. Top tip-If you're looking to buy an annual multi-trip policy and have already paid for your holiday, you should start the cover immediately. Delaying the start date of the insurance policy to coincide with the start date of your trip means that there would be no cover until the policy is in force. In other words, if you injured yourself before the trip, the policy would not cover you as it's not yet started.
Should I get cycle-specific travel insurance?
If you ride bikes and are going on an overseas cycling trip, the answer is probably yes!
We know it can be confusing, and therefore, we are partnered with Yellow Jersey to offer you 10% off their cycle travel insurance policies.
Yellow Jersey's cycle travel insurance is designed specifically with cyclists, mountain bikers and triathletes in mind. They cover cycling regardless of the event, be it a family holiday, charity cycle ride, the Ironman World Championships or a downhill mountain biking trip.
What is covered on Yellow Jersey
Your participation in all types of cycling, including racing:
Medical expenses, including mountain search and rescue and repatriation
Emergency cycle hire and race fee cancellation cover
European or Worldwide Cover
Single or Multi-Trip Cover
Single, Couple or Group Cover
Trip Cancellation up to £5000
Missed Departure up to £1000
Delayed Travel or Baggage £250
Medical Expenses £10 million
Personal Liability £2 million
Loss of Limb or Sight £20,000
Permanent Disability £20,000
Repatriation £10 million
Emergency Bike Hire 
Race Fee Cancellation
Bike Breakdown Cover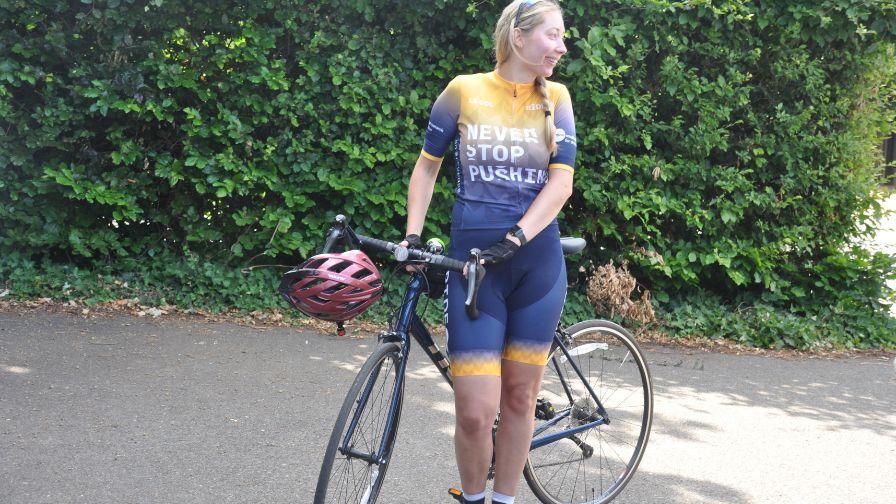 Does Yellow Jersey Travel insurance cover my bicycle?
NO! Yellow Jersey's travel insurance is not designed to cover your bicycle. If you need bicycle insurance, you can take out a separate policy here.
Sign me up!
Whether you've just got the one trip booked in or you're one of the lucky ones with lots of adventures planned for the forthcoming year, Yellow Jersey have a policy to suit everyone however if you are a frequent traveller, it's better value to take out an annual policy which also has the benefit of including up to 17 days of winter sports. You can get a quote by following this link.