Popular Charity Cycling Sportive
Close your cycling event season with RIDE Essex, a stunning cycle through the Essex countryside. Our RIDE Essex charity cycling sportive is one of our most popular rides attracting over 500 participants. You can enjoy some excellent cycling terrain on this bike ride raising funds for vital research for sick babies and children. Three route options take you on a journey through quiet villages and the farmlands of Essex where the undulations will have you in and out of the saddle.
Historic Writtle University College is the venue that offers beautiful quaint gardens for your friends and family to enjoy while they wait to cheer you over the finish line.
RIDE Essex offers a Cool 36-mile route that is ideal if you're new to cycling or haven't had time to train! The Classic 64-mile route is more challenging as is the Champion at 100 miles - ideal if you're an experienced sportive rider.
Plus, this year, for the very first time we've introduced a brand-new, 58-mile Gravel route, with 16 off-road sectors, marking an exciting new development for the charity whilst offering something for everyone!
Expect a great day in the saddle with the Action Medical Research team on this cycling event with first-class support throughout the day.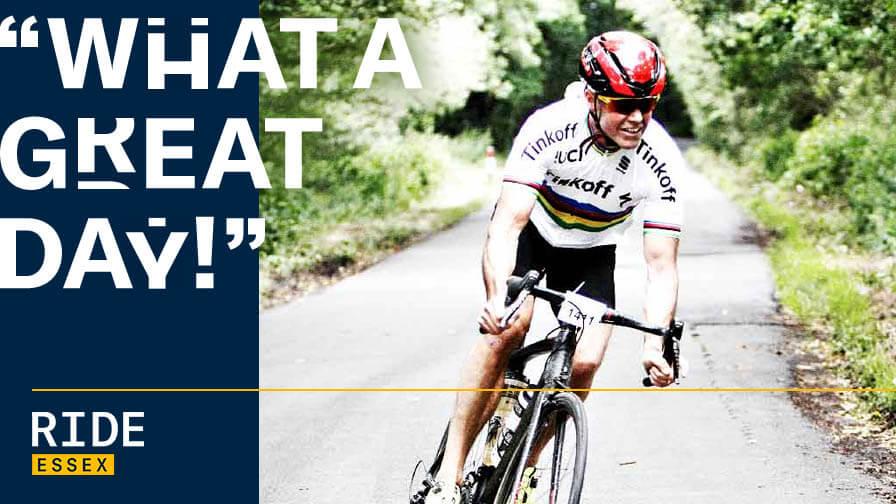 introducing ride essex dirty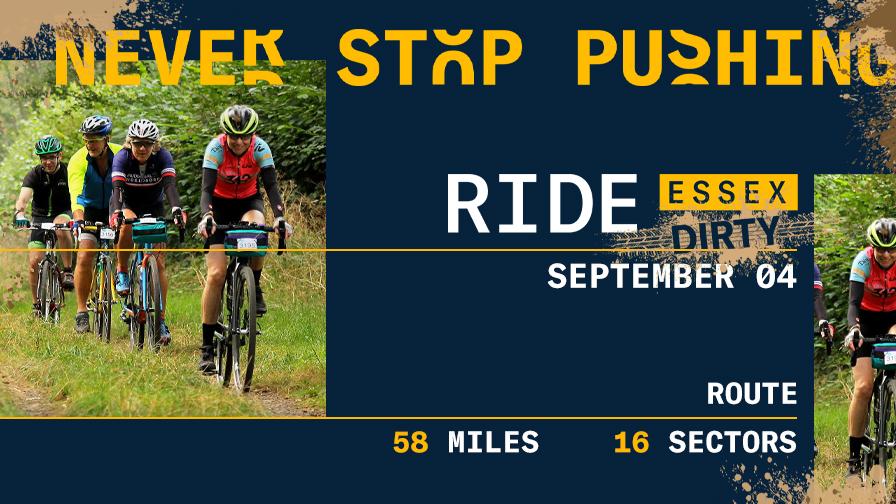 Brand-new gravel ride
An exciting development for the charity, after 20+ years of organising bike rides we are delighted to introduce a gravel ride into our hugely popular RIDE Series of cycle sportives. This new route option, in addition to the 3 standard road distances, is Action's first gravel ride, a 58-mile route taking in many bridleways around the area, with a total of 16 off-road sectors offering up plenty of variety for gravel aficionados and newbies alike.
It's time to get dirty!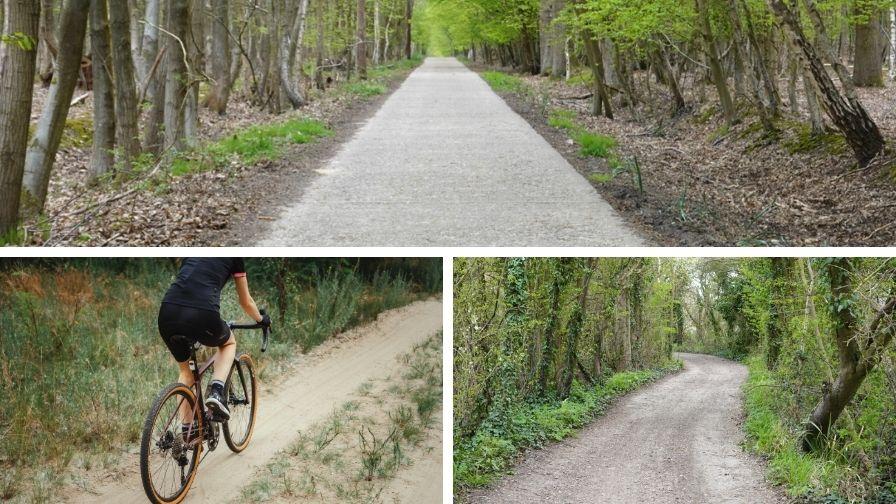 Let's talk sectors
Sector 1 - A great way to kick off the adrenaline-fuelled ride, sector 1, graded at 3 stars, has a little bit of everything, from tree-lined single-track gravel bridleways to adventuring across open fields you'll be riding dirty from the go!
Sector 8 - Although graded lower due to the less adventurous terrain, sector 8 (1 star) is the longest continuous off-road section. Enjoy the stunning leafy archways knowing once complete you'll be heading into the town of Great Dunmow for a well-deserved feed stop.
Sector 13 - Grading 4 star this sector is the highlight of the ride, with 3 miles stretching across tracks within open fields. Make the most of the incredible views and peaceful surroundings.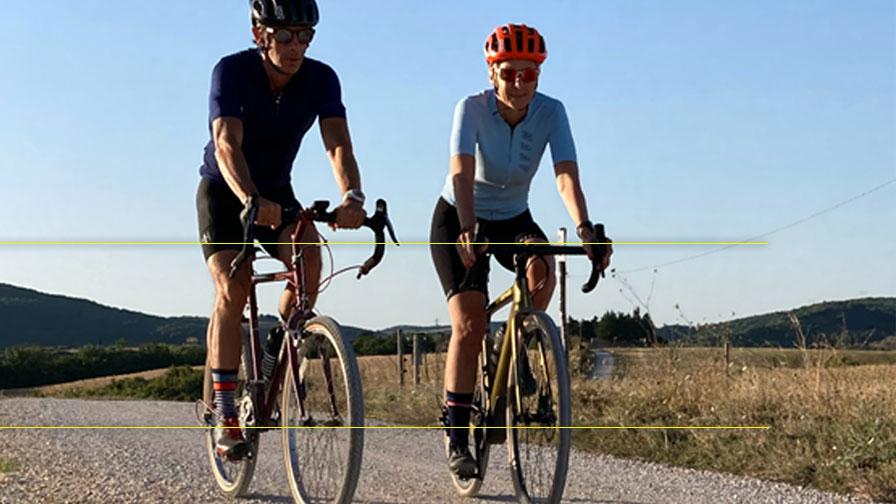 dirty details
Date:

Sunday 4 September 2022

Location:

Writtle University College, Chelmsford

Distance:

58 miles

Off-road sectors:

16

Cost:

£42.00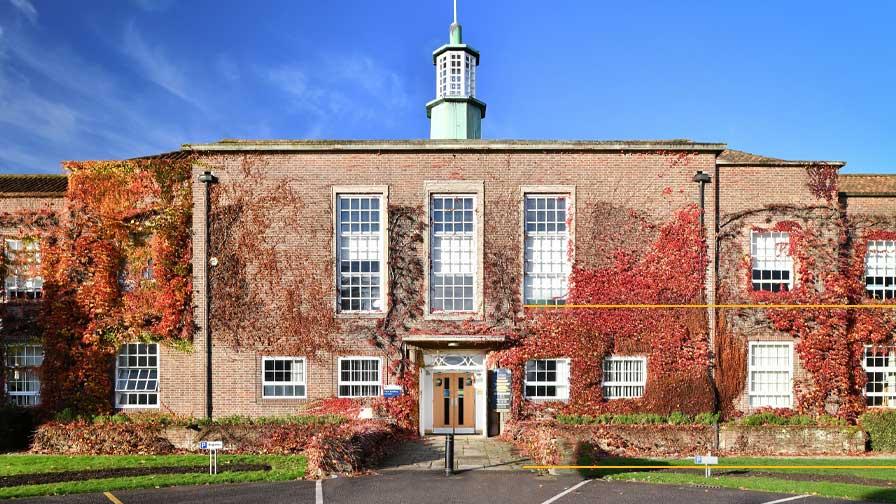 venue
Situated on a stunning 220-hectare estate Writtle University College is our home for the day on RIDE Essex.
Established in 1893, it's is one of the oldest specialist institutions in the UK and offers a range of land-based, design and sport courses and will be putting in their own team to ride on the day. We're busy working on some exciting plans to create an event village for the whole family. Watch this space!
Find out more about Writtle University College.
Accommodation is available on site for further information please contact; Jo.Hasnip@writtle.ac.uk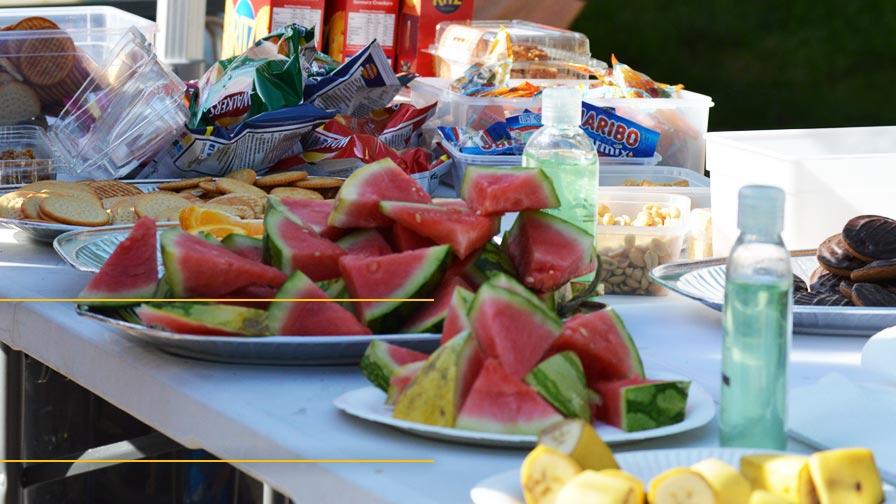 feed stations
Our team of volunteers will be on hand to help refuel your ride.
With three feed stations, serving up a selection of snacks and hot and cold drinks, we're sure to have everything you need to refuel, replenish and get you back on the road. Feed stations can be found at:
Salings - Champion & Classic 20 miles
Bulmer - Champion 49 miles
Great Dunmow - Champion 80 miles, Classic 40 miles, Cool 19 miles
e-bikes welcome
Growing in popularity over recent years, the past year has seen a huge surge in the sale of e-bikes. Hopefully, this means that the sport we love is becoming accessible to so many more people which we're absolutely thrilled about! 
We very much welcome e-bikes on all of our RIDE Series sportives.

Key Information
Date:

Sunday 4 September 2022

Location:

Writtle University College, Chelmsford

Cool route:

£32.00

Classic route:

£42.00

Champion route:

£42.00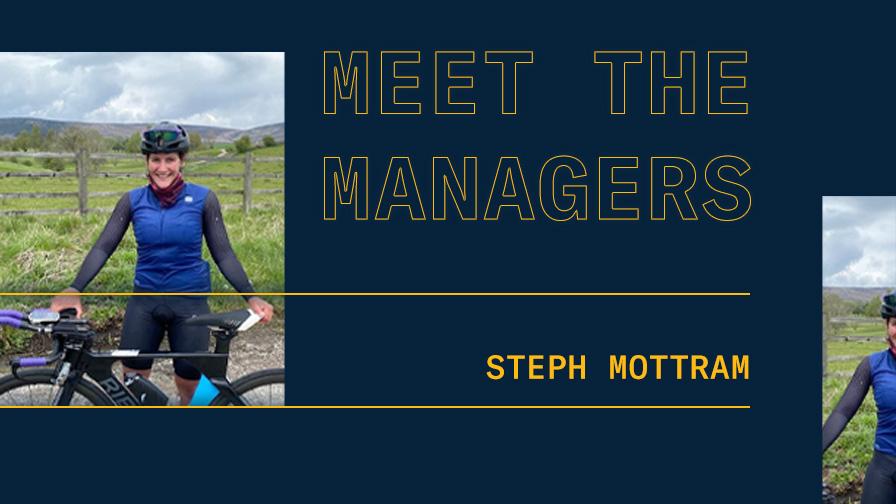 the event team
Organising rides, for riders, by riders!
Steph started racing triathlon in 2014 achieving silver at the Age-Group World Championships, before joining Team Torelli racing the National Series and UCI road races. More recently she has switched to Endurance Riding holding the RRA Circuit of the Yorkshire Dales NP and riding 483 miles at the National 24 hour Time Trial.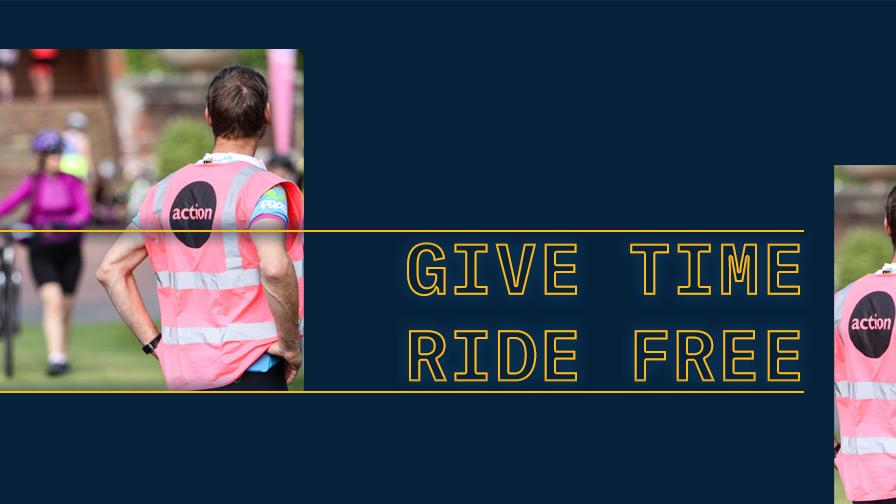 volunteer
Can you spare the time to help?
Our RIDE Series depends on the generosity of volunteers who give up their time to ensure that participants have the best possible day in the saddle. We're always looking for willing volunteers to help support our rides so please get in touch if you think you can spare some time, and in return, we'll give you a free ride!
frequently asked questions
Do I need insurance?
We recommend that you have appropriate cover for you and your bike.
Are spare parts available for my bike?
Yes, for most common bikes. Spares are chargeable.
What happens if I get lost or get into difficulties on the day?
On the day you will be given a contact number for our ride control, who will help with any issues.
How long do I have to complete the ride and what happens if I can't complete the distance?
The ride closes at 6.00pm. Very slow riders may be picked up and moved on.
Do I need to wear a cycle helmet?
You must wear a cycle helmet to take part.
How old do I need to be to take part?
You must be at least 16 on the day of the event to take part; if you are under 18 you must be accompanied by an adult.
What facilities are available?
There will be basic changing facilities at the start and finish and most of our feed stations will have toilet facilities. Your belongings/valuables should be locked in your car or carried with you. There are feed stations and lunch is provided on the route, including vegetarian options. Riders and supporters will be able to purchase food at the finish.
What are the timings for the day?
REGISTRATION:
Champion: 6:45 - 7:45
Classic: 7:45 - 8:30
Cool: 8:30 - 9:00.
START TIMES:
Champion: 7:15 - 8:15
Classic 8:15 - 9:00
Cool:9:00 - 9:15
RIDE CLOSED: 6.00pm
When will I receive my number and final information?
You will receive a full information pack about 1 week ahead of the event by email and this will also be added to the website at www.action.org.uk/essex. You will collect your number with your timing chip on the day at registration.
I want to buy this as a gift?
What a lovely treat! When you buy as a gift you are entering the same registration process as normal. However, once you have chosen the route/distance then you'll be prompted to answer, 'who is this registration for?' Please select 'someone else...'
The email address you input here will be the email to receive all event correspondence. So you may want to choose to use a different email address, if you want to keep your gift secret. 
After you have paid you will received a confirmation of the event entry (to the email address you entered as above) so you can gift this to your rider.