Popular Charity Sportive
The fabulous backdrop of Framlingham College and Framlingham Castle at the start of RIDE Suffolk is a sight to behold.
One of the biggest charity sportives in the East, boasting over 900 riders, RIDE Suffolk (formerly Suffolk Sunrise) has been a firm favourite fixture in the May cycling calendar for over a decade.
With flat and fast routes it is an ideal sportive for experienced riders to lay down an early-season benchmark, and for newer riders to tackle longer rides for the first time! Taking riders through the quiet coastal lanes of Suffolk the ride passes through many villages and towns with routes back to the Anglo Saxons.
Expect a great day in the saddle with the team on this Action Medical Research cycling event with first-class support throughout the day. Help us raise vital funds to help sick and disabled babies and children.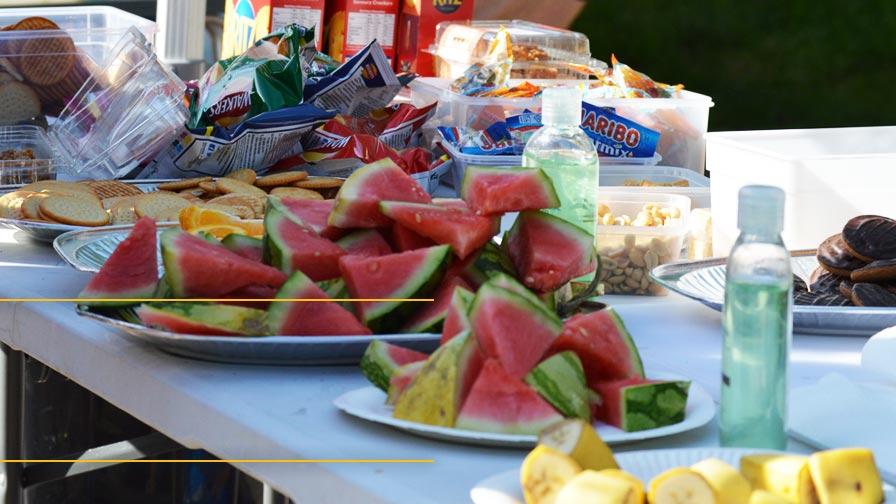 feed stations
Our team of volunteers will be on hand to help refuel your ride.
With four feed stations serving up a selection of snacks and hot and cold drinks (please note COVID-19 restrictions may limit the selection on offer), we're sure to have everything you need to refuel, replenish and get you back on the road. Feed stations can be found at:
Little Bealings - Champion, Classic & Cool 22 miles
Fressingfield - Champion 56 miles
Peasenhall - Classic 52 miles
Holton and Blyford - Champion 82 miles
e-bikes welcome
Growing in popularity over recent years, the past year has seen a huge surge in the sale of e-bikes. Hopefully, this means that the sport we love is becoming accessible to so many more people which we're absolutely thrilled about! 
We very much welcome e-bikes on all of our RIDE Series sportives.

keeping you safe
We take the safety of our staff, volunteers and riders very seriously so we have the following measures in place in line with government guidance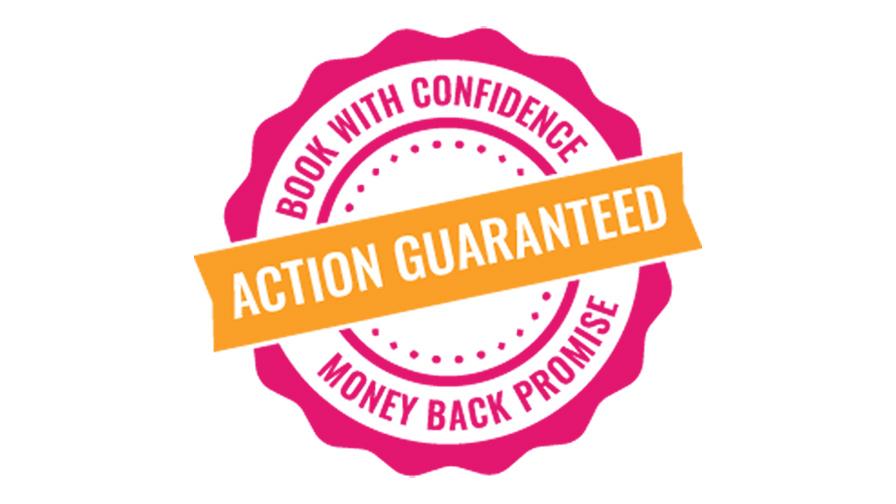 register with confidence
We don't want anything to hold you back from registering for RIDE Suffolk. So, let us reassure you that if we cannot go ahead with the event due to COVID-19, we will offer you a number of options, we'll either postpone your event to a later date, you can join another similar event, transfer your place to another person, or receive a full refund of the registration fee you've paid. It's as simple as that. So what are you waiting for? Register today.
Key Information
Date:

30 May 2021

Location:

Framlingham College, College Road

Cool 42 Miles:

£32.00

Classic 65 Miles:

£42.00

Champion 102 Miles:

£42.00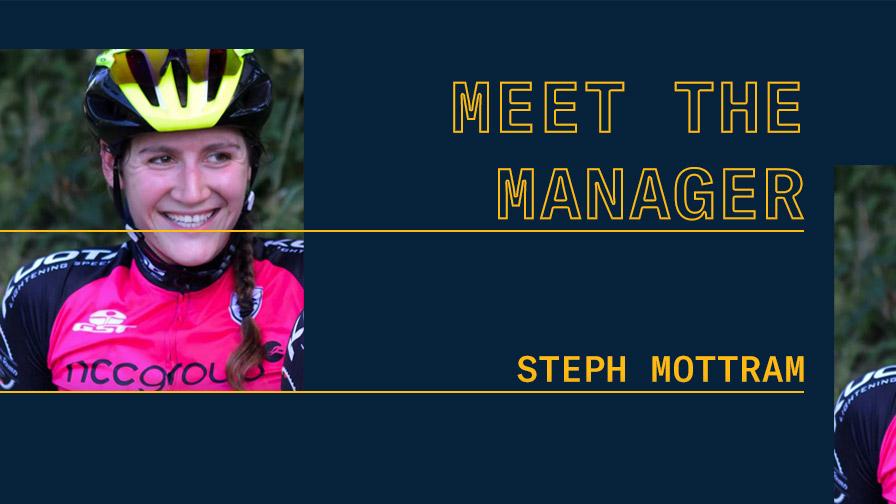 the event team
Organising rides, for riders, by riders!
Steph started racing triathlon in 2014 achieving silver at the Age-Group World Championships, before joining Team Torelli racing the National Series and UCI road races. More recently she would have been found riding the mountains in Mallorca or competing in Endurance Time Trials had it not been for the pandemic.
frequently asked questions
Where can I park?
We have FREE car parking on site. This will be clearly marked when entering Framlingham, kindly managed by the local Rotary Club.
Do I need insurance?
We recommend that you have appropriate cover for you and your bike.
Are spare parts available for my bike?
Yes, for most common bikes. Spares are chargeable.
What happens if I get lost or get into difficulties on the day?
On the day you will be given a contact number for our ride control, who will help with any issues.
How long do I have to complete the ride?
The ride closes at 6.00pm. Very slow riders may be picked up and moved on.
Do I need to wear a cycle helmet?
You must wear a cycle helmet to take part.
How old do I need to be to take part?
You must be at least 16 on the day of the event to take part; if you are under 18 you must be accompanied by an adult.
What facilities are available?
There will be fuel/hydration stops, which will have strict distancing and hygiene controls in place. We will only provide pre-wrapped food items. Please bring a few extra of your own supplies as a back-up.
Toilets will be available, which will also have strict hygiene procedures in place that all will need to observe.
What are the timings for the day?
We will allocate you a ride time. We will be limiting the number of riders per 15 min slot to approx. We will put a process in place should you wish to alter your time slot. Please arrive as close to your start time as possible.
I'm registered on one of the longer routes
You will be automatically transferred to the Classic route as shown on the main page. If this does not work for you then please email cycling@action.org.uk to make alternative arrangements.
Can I transfer to next year or get a refund?
Yes, just let us know and we will sort that out for you. Dates for next year may are still being finalised, so you may need to bear with us for a little while.
Will social distancing be in place?
Yes. We will expect all to observe the national guidelines for social distancing. From 4 July, government guidance on social distancing is that if you cannot keep a two-metre distance, you should reduce the risk to yourself and others by maintaining a one-metre distance where possible and take suitable precautions.
How will I register at the event?
We have dispensed with registration desks. Your timing chip will automatically book you in as you cross the start line. We will have back up scanners in place to ensure that we have captured all participants on the ride. Please do not ride without a chip and speak to a member of staff if you have forgotten your chip.
Can I ride with my friends?
You will still need to follow the national guidelines for a minimum social distancing of 1m.
Will I still get a medal?
Yes, medals will be available for you to collect. But we won't be able to present these personally.
How will I find out my time?
This will be sent you by SMS text message as you cross the line to the mobile number provided when you entered. We will also aim to publish a link to rider times on our website within a couple of days.
What if I've been feeling unwell?
If you have been feeling unwell in the 14-days prior to the event with any COVID-19 symptoms, you must NOT attend under any circumstances.
What if my bike breaks down?
We will still look after you and our mobile mechanics will get you on the road again. But if it's terminal we will transport you back to the finish. This may take a little longer than usual as we will need to follow the guidelines for transporting passengers in vehicles.
Will local restrictions prevent the ride from happening?
If restrictions on movement and guidance around social distancing temporarily differ from those applicable elsewhere then we will respond to this accordingly. If localised restrictions prevent us from delivering the ride, we will inform you immediately.
What if restrictions are imposed where I live?
Individuals who reside in an area where localised restrictions have been imposed should follow the guidelines issued. You should not attend this ride if your location has been locked down. Please contact us to sort out the next steps.
Can friends or family meet me at the end?
We want to limit the number of people at the finish as far as possible so please do not invite any non-essential people. If you are being picked up, then please keep your driver informed of your ETA.
I want to buy this as a gift?
What a lovely treat! When you buy as a gift you are entering the same registration process as normal. However, once you have chosen the route/distance then you'll be prompted to answer, 'who is this registration for?' Please select 'someone else...'
The email address you input here will be the email to receive all event correspondence. So you may want to choose to use a different email address, if you want to keep your gift secret. 
After you have paid you will received a confirmation of the event entry (to the email address you entered as above) so you can gift this to your rider. 
you might also like...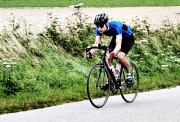 9 May 2021
Expect some tough climbs after departing the imposing Tonbridge Castle with 800 other riders and experience some amazing views across the Kent countryside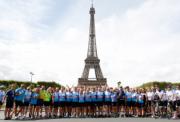 14 – 18 July 2021
Join Team Action on one of Europe's greatest cycling adventures. Covering just over 300 miles on a route through Newhaven, Dieppe, Lisieux and Vernon over 4 amazing days.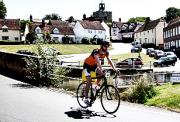 5 September 2021
Three route options take you on a journey through quiet villages and the farmlands of Essex where the undulations will have you in and out of the saddle.