The bike ride for the biotech and pharma sector
Catalyst is the annual cycling adventure for folk from the biotech and pharma sector who share a passion for cycling and may not be averse to doing a bit of networking from the saddle.
The inaugural Catalyst cycling networking tour will see around 60 riders going from Pisa to Lucca on a fully supported 4-day ride.
Touring Tuscany the route takes in 4 of the most iconic cities in the region. From the leaning Tower of Pisa to the Piazza del Campo in Siena and the Duomo in Florence.
Designed and delivered by the highly experienced Action Medical Research cycling team, Catalyst will ensure you have the chance to network on a cycling challenge that will bring you and your riders memories for life!
We are looking for partners now. If you want a slice of the action, contact Sarah Stevenson on sarahs@action.org.uk and be part of this unique industry ride.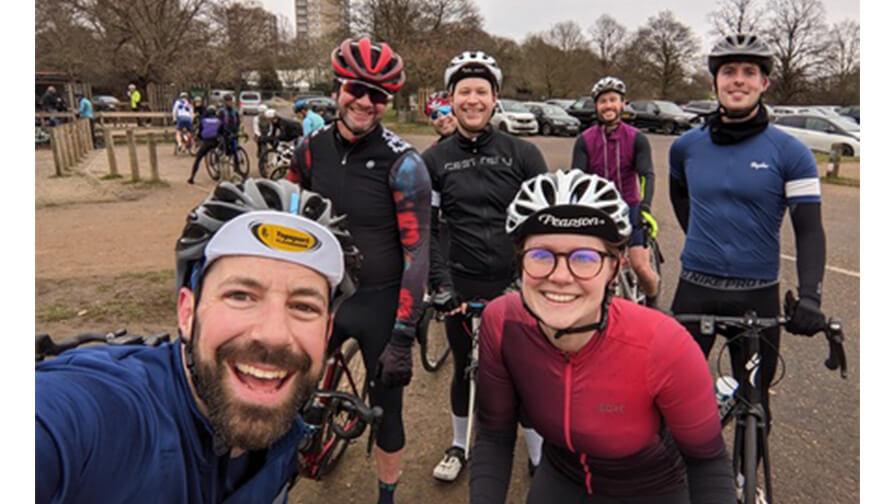 Key Information
Date: 25 - 29 September 2024
Route: Pisa - Siena - Florence - Lucca
Distance: 280 miles
Registration Fee: £50
Fundraising: £2,800
In the Saddle: 4 days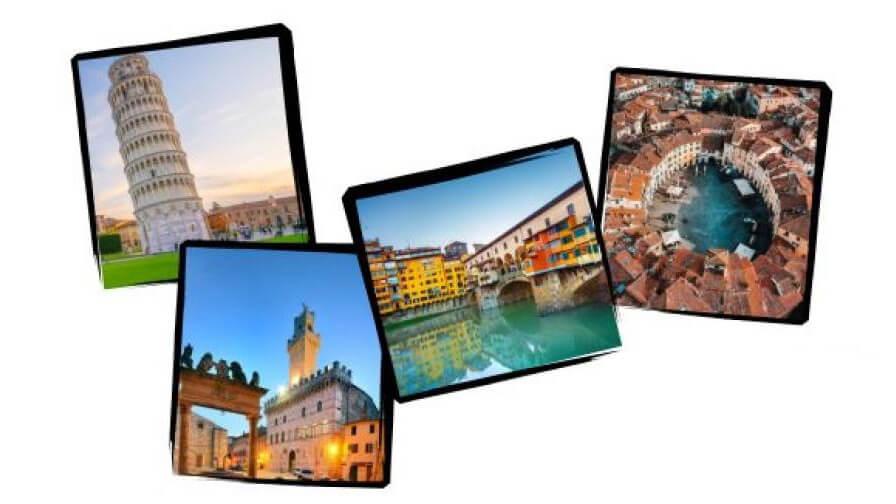 Our exciting cycle challenge takes us from Pisa to Lucca on a fully supported 4 day ride, taking in some lovely Tuscan countryside with hilltop towns and vineyards punctuating the landscape.
The proposed event route is a tour of Tuscany, and the taking in 4 of the most iconic cities in the region. From the leaning Tower of Pisa to the Piazza del Campo in Siena and the Duomo in Florence.
The days are relatively short (circa 70-80 miles) but contain a few punchy hills to test riders.
Food stops on the ride will consist of a café stop in the morning and then a restaurant for lunch serving traditional Tuscan food.
All hotels on the trip are a minimum of 4* and are well located, with the Pisa and Siena hotels being very central.
The mix of interest points provides a different tour route to usual and gives different points of focus throughout the trip. It's also a great chance to network, socialise and meet people from across the biotech and pharma industry.
Guide rides
A wooden Catalyst medal
Breakfast in hotels
Snack and fluid stops
Great lunch stops
Medical staff
Massage therapists
Support vehicles
Baggage transport
Talented bike mechanics available
Maps and GPX files available
Training support and advice
3 Course celebration dinner in Lucca
Accommodation - 4* twin share (single supplement available)
Training Guide
Our challenges attract people of all levels of experience and fitness, all ages and backgrounds. We expect all participants to train hard in advance to achieve this challenge, but we respect everyone's limits. We design our challenges so that everyone can go at their own pace: this is not a race.
Watch the video from our Ziggurat ride to get a flavour of an bespoke Action ride.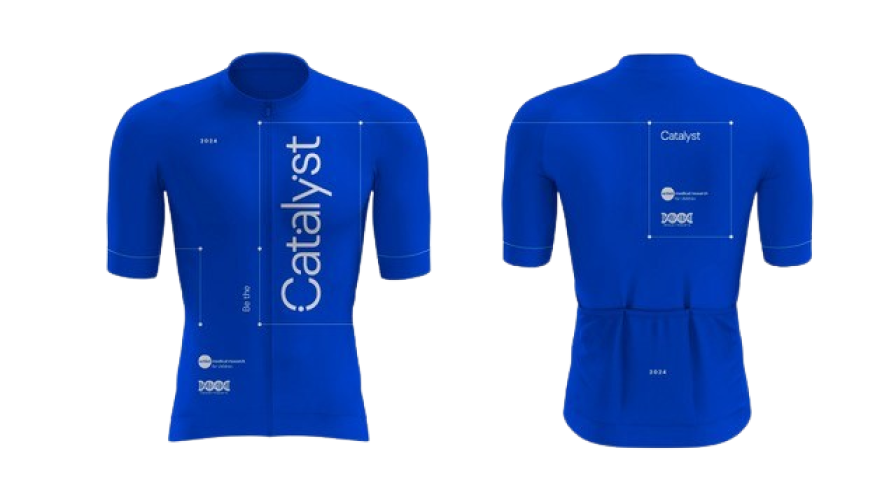 The Jersey
2024 bespoke Catalyst jersey
The jersey offers branding opportunities to participating companies. 
BiotechBikers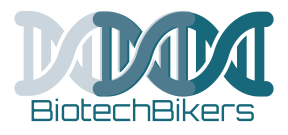 Connecting bioscience professionals passionate about cycling in a unique global community
Sealing the deal, finding the right collaborator, uncovering innovation and new opportunity - it's all about people and relationships. BiotechBikers brings together "bike-minded" biopharma and life science professionals in a unique, networked community, connected through group rides, meetups and other social events
Meet the team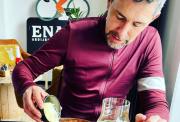 Mark Farmery
Mark, originally from Yorkshire, with a PhD from Leeds University and postdocs at various institutions, now serves as CDO at Anocca. His career spans R&D, Business and Corporate Development in biotech, biopharma, and academic tech transfer. Besides work, he's a passionate amateur cyclist, with notable achievements in Vätternrundan, the Fred Whitton Challenge, and Gotland360. He enjoys riding in Flanders, northern Italy, and Sörmland, Sweden.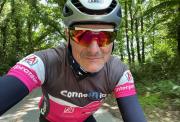 Tim Kendall
Tim has 45 years of competitive cycling experience, including a stint as a 1st Category and semi-pro rider in Europe during the late 80s and 90s. After moving to Japan in 1997, he transitioned to the pharmaceutical industry, working at Pfizer and in business development. Today, he runs a consultancy focused on Japanese biotech, pharma, and academia. Despite a busy schedule, he cycles 15,000 to 20,000 km annually and competes in local and UCI Gran Fondo races.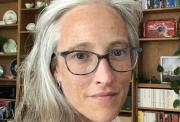 Claire Macht
Claire began cycling after the lack of a driver's license prompted her to take it up as a means to commute, which she has done in Whitehorse, Yukon; London, England; Carlsbad, CA; Oxford, England; and Munich, Germany. Road cycling (outdoor and indoor) became her sport of choice after dealing with chronic running injuries, though she also enjoys mountain biking on Northern Canadian single track.  
Currently based in Munich, Claire manages patient programs for the rare disease non-profit Global Genesis the Director of EBD Group's European portfolio, which includes BIO-Europe, BIO-Europe Spring and BioEquity.  She aims to one day ride the Kluane Chilkat International Bike Relay as a solo rider but is upping her mileage on Zwift in the meantime.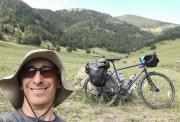 Jason Brown
Jason, a former club rower from Cambridge (UK), rediscovered cycling, engaging in road cycling, Zwifting, and touring. Notable trips include a 1000-mile ride in Norway, a trans-Pyrenean adventure, and a 650-mile circuit of Scotland. Professionally, he's a Business Development SVP at Evotec, with experience in pharma and drug discovery. He holds a PhD from Cambridge University.
Supporting partners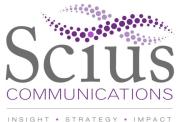 Media partner
Scius Communications is focused on providing impactful communications for life science and pharmaceutical companies at all stages of development to support the achievement of your corporate objectives, whether they be partnering or financing.
FAQs
How much do I have to raise?
There is a £50 entry fee for Catalyst and you will need to commit to raising a minimum of £2,800. This amount of £2,800 does include your trip cost.
What is my route?
Pisa – Sienna – Florence – Lucca
Can I request a single room on the trip instead of being in twin share accommodation?
Yes, you can make an additional Single Supplement Payment during registration, if you would prefer to have a single room for the entire trip (and not share with anyone) on a first come first served basis.
The additional cost of this is £350 which can paid as part of the registration process.
Can you book additional accommodation for my friends or family?
Unfortunately not. If you have family and friends looking to join you at the finish in Reims you will need to book separate accommodation for them.
What happens on the final night in Lucca?
We will celebrate your achievements with a celebratory 3-course gala dinner. Afterwards you'll have time to sample the delights of Lucca with your new found friends. Friends and family are welcome to join you. To arrange this please email sports@wmpcreative.com
How does my bike get back to the UK?
The bikes will be transported in trucks back to the UK on Sunday 29 September 2023. It will either meet you back at the start venue or if you want to arrange a courier to send you your bike post-event then you can do so by emailing sports@wmpcreative.com
Can you take my bike back to the UK if I decide to stay on for a day or so?
We are more than happy to take your bike back to the UK for you but you will then have to pick it up from the WMP Sports London office post-event or have your bike couriered back to your home address for an additional cost. This option is limited and will work on a first come first serve basis. To book the bike courier service please email sports@wmpcreative.com
When do I need to have raised and banked my sponsorship money by?
To secure your place on Catalyst we need you to have raised and banked a minimum of £500 by the 31 July 2024. You will need to raise and bank the remainder of your sponsorship, by the 31 October 2024.
How do I know where to ride?
There will be a ride leader to help you navigate your way on the route. In addition, there will be a downloadable GPX for a bike computer and you will get also briefing every day to let you know what to expect and to give you a rough idea of where you are going to be heading that day. Please note that unfortunately, we are unable to accommodate any additional support vehicles that you may wish to bring along. You will also be provided with an emergency telephone number to call if you think you have managed to sneak your way off route!
What kind of bike do I need?
We recommend a road bike which is fully serviced and in good working order. Some riders use hybrid bikes and replace the tyres with thin tyres. We would not recommend a mountain bike for these kinds of distances.
What kind of rider takes part?
This event is open to everyone from beginner to hobby rider to enthusiast. The riding speeds vary from 10mph to 20mph so you will always find someone to ride with regardless of your speed.
Fighting rare diseases
Rare childhood diseases and illnesses are found in over 1.75 million children in the UK and 30% of children with a rare disease will lose their lives before their fifth birthday.


Action Medical Research is funding some amazing research projects across the UK. Research that could lead to new treatments, cures and medical breakthrough for children fighting a rare disease.
Across the UK, thousands of families are dealing with the devastating fact that their child has a rare disease for which there is no cure. Our research offers hope to these families.