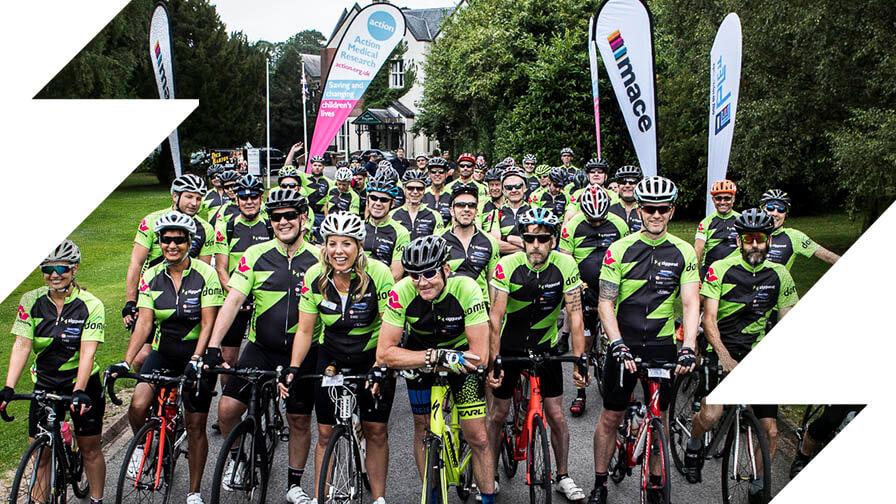 Key Information
Date: 22 - 26 September 2021
Location: The Vineyard Tour
Distance: 311 miles
Registration Fee: £25
Fundraising: £1850
In the Saddle: 4 days
The bike ride for the construction and built environment sector
Ziggurat - the annual adventure for folk from the constructions and built environment sector who share a passion for cycling and may not be averse to doing a bit of networking from the saddle.
Our 4th Annual cycling networking tour will see around 80 riders taking in the finest vineyards of Surry, Kent and Sussex on a fully supported 4 day ride from the Denbies Wine Estate in Dorking to the Champagne region of France. The route will take in beautiful countryside, stunning architecture and lovely quiet roads.
Designed and delivered by the highly experienced Action Medical Research cycling team, Ziggurat will ensure you have the chance to network on a cycling challenge that will bring you and your riders memories for life!
We are looking for partners now. If you want a slice of the action, contact Sarah Stevenson on sarahs@action.org.uk and be part of this unique industry ride.
Ziggurat Partners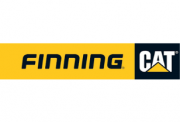 Finning is the UK and Ireland's largest Cat dealer. Specialising in Caterpillar Heavy Equipment, Machinery, Power Generation and more.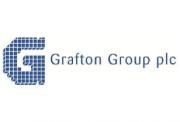 Grafton Group plc is an international distributor of building materials to trade customers who are primarily engaged in residential repair, maintenance and improvement projects and house building.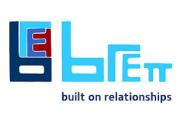 Brett Group has over 51 locations across the South East of England and is the largest independent construction and building materials group in the UK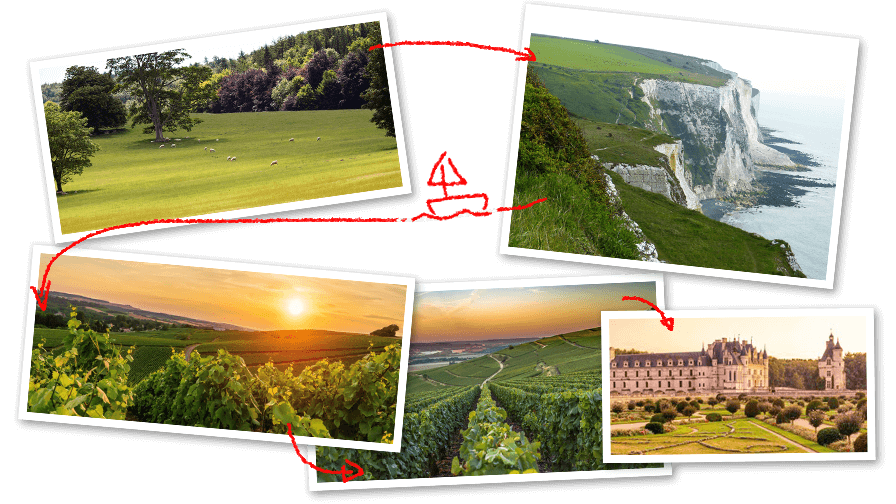 Route details
Our exciting cycle challenge takes in the finest vineyards of Surrey, Kent and Sussex on a fully supported 4 day ride from the Denbies Wine Estate in Dorking.
By starting in Dorking at the Denbies Wine Estate the trip heads through the Surry Hills and into the garden roads of Kent, taking in historic castles and Oast Houses on route. The tour continues though the leafy lanes into Sussex. Before heading through the South Downs, snaking back into Surrey. Each day is punctuated with a separate vineyard stop off.
The final day sees riders travel back to Denbies Wine Estate for a private wine tasting tour of the vineyard.
What's Included
Expertly signed route
A chunky Ziggurat medal
Breakfast in hotels
Snack and fluid stops
Great lunch stops
Medical staff
Support vehicles
Baggage transport
Talented bike mechanics available
Maps and GPX files available
Coach transport
Training support and advice
Wine tasting morning at Denbies Wine Estate
Accommodation - 3-4* twin share (single supplement available)
Training Guide
Our challenges attract people of all levels of experience and fitness, all ages and backgrounds. We expect all participants to train hard in advance to achieve this challenge, but we respect everyone's limits. We design our challenges so that everyone can go at their own pace: this is not a race.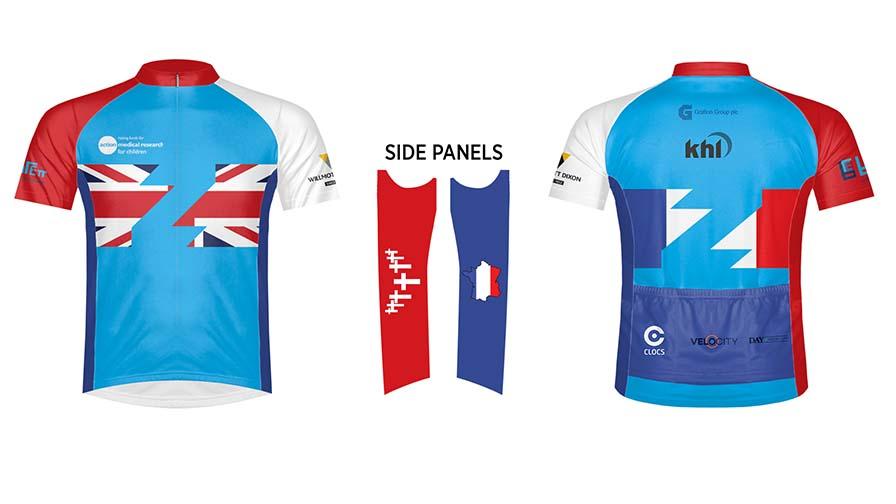 The Jersey
2021 Jersey Coming Soon
The Exclusive Ziggurat 2019 Jersey
FAQs
How much do I have to raise?
There is a £25 entry fee for Ziggurat and you will need to commit to raising a minimum of £1,850. This amount of £1,850 does include your trip cost.
What is the start point?
Denbies Wine Estate, Dorking
What is my route?
Dorking - Uckfield - Brighton - Winchester – East Horsley
Can I leave my car at the hotel for the duration of the trip?
You will be able to leave your car at the start venue (Denbies Wine Estate). A portion of the car park has been reserved for the duration of the trip.
What time do we need to register on the day and when do we leave?
Registration time will be on the 22nd September 2021
Where will we be staying?
Accommodation en route is in 3-4 star hotels, picked for their proximity to the route. The accommodation will be twin share with washing facilities unless you have requested a single room supplement when booking.
Can I request a single room on the trip instead of being in twin share accommodation?
Yes – please speak to our event delivery partner WMP who deal with the logistics and operational elements of the trip. Please email sports@wmpcreative.com and they will be happy to arrange a single supplement with you.  
Can you book additional accommodation for my friends or family?
Unfortunately not. If you have family and friends looking to join you at the finish in Reims you will need to book separate accommodation for them.
What happens on the final night in East Horsley?
We will celebrate your achievements with a celebratory 3-course gala dinner. Friends and Family are welcome to join you. To arrange this please email sports@wmpcreative.com
How does my bike get back to Dorking?
The bikes will be transported in trucks back Dorking on the finial day. 
When do I need to have raised and banked my sponsorship money by?
To secure your place on the Ziggurat we need you to have raised and banked a minimum of £1,275 by the 31 July 2020. This amount pays for your transport, accommodation and food throughout your trip. You will need to raise and bank the remainder of your sponsorship, by the 31 October 2020.
How do I know where to ride?
The route will be fully signed and you will be given a briefing each morning about what to expect. We will also share GPX routes with all riders who have technology with them. There is a sweep vehicle bringing up the and back marker riders. You will also have a control number to call should you lose your way.
What kind of bike do I need?
We recommend a road bike which is fully serviced and in good working order. Some riders use hybrid bikes and replace the tyres with thin tyres. We would not recommend a mountain bike for these kinds of distances.
What kind of rider takes part?
This event is open to everyone from beginner to hobby rider to enthusiast. The riding speeds vary from 10mph to 20mph so you will always find someone to ride with regardless of your speed.
BORN TOO SOON
Over 1,000 babies die each year in the UK due to premature birth. Globally, it's the biggest killer of children under 5.
Action Medical Research is a community of passionate individuals who are committed to fighting for children's lives. We fight for some of the toughest fights our children face. We know through medical research we can stop the devastation caused by premature birth.