He's no stranger to a challenge but becoming a father for the first time earlier this year has been one of former pro cyclist Russell Downing's defining moments and, at times, his toughest.
Health concerns at the end of his wife Lisa's pregnancy, then giving birth during a pandemic, meant little Norman's arrival was full of ups and downs – giving Russ a new appreciation for the work carried out by Action Medical Research over the past 70 years to save and change children's lives.
We spoke to Russ, who'll be returning to our Champions of CycleSport Dinner in November, about life as a new parent…
Your son Norman is 16 weeks old now – how is he doing?
He's doing okay – he's having some issues with his digestion which we're currently trying to investigate to see what is causing it. It's been a bit of a rollercoaster ride, trying different formulas and going back and forth to the hospital three or four times in the past month to get him checked. It's so hard to see him so uncomfortable so we want to find out how to make him feel better.
How was the birth for you both?
It was a stressful birth which ended with an emergency C-section as Norman's oxygen levels were low. It's so worrying and really helps you to appreciate the work that has been done over the years to monitor babies' health and to ensure they get the best possible care.
A month before he arrived, we were told he was engaged and ready to go so we thought it could be any time from then on… I actually got Covid 10 days before he was due which was really scary – I was faced with the possibility of missing the birth of my child. But in the end, I recovered in time and was able to be there.
Did Lisa have regular ultrasounds in pregnancy?
We had a few extra scans as Norman was growing really fast so they were concerned about gestational diabetes but then he slowed down again. In the last few weeks Lisa had several ultrasounds which reassured us that everything was fine. Again, it's such an important thing for new parents that we take for granted now but it's amazing to know that Action helped to fund that.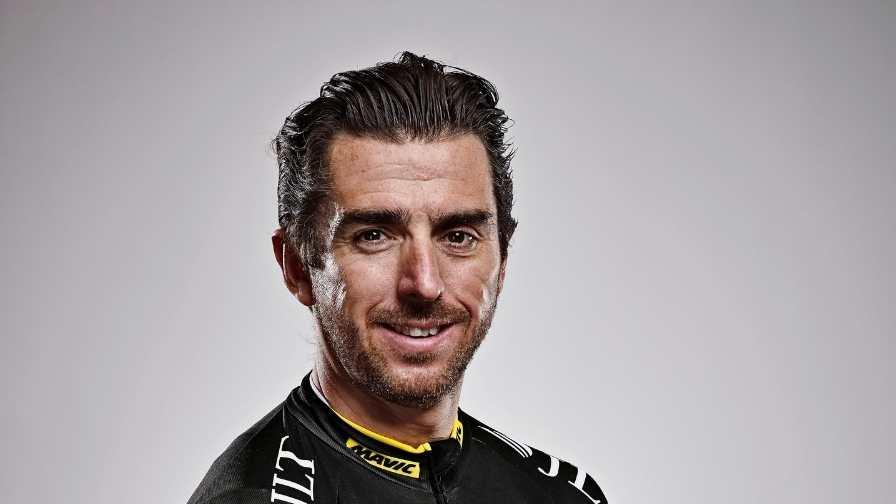 Are you back to work now?
I'm doing some bits but my main priority at the moment is being with my baby son and supporting Lisa. I run an online coaching business through Downing Cycling and I'm involved with Rocket Coffee and Cycle Espresso, the UK Cycle Cafe network, as well as Pinarello. But as I said, life's mainly about family right now.
Are you looking to the Champions of CycleSport Dinner later this year?
At this rate, that might be our first night out together! Seriously, it's a great cause and one that I feel even closer to now so I'm really looking forward to supporting Action as a charity and enjoying a great evening with old friends.
Discover more and book your table at: www.action.org.uk/champions.