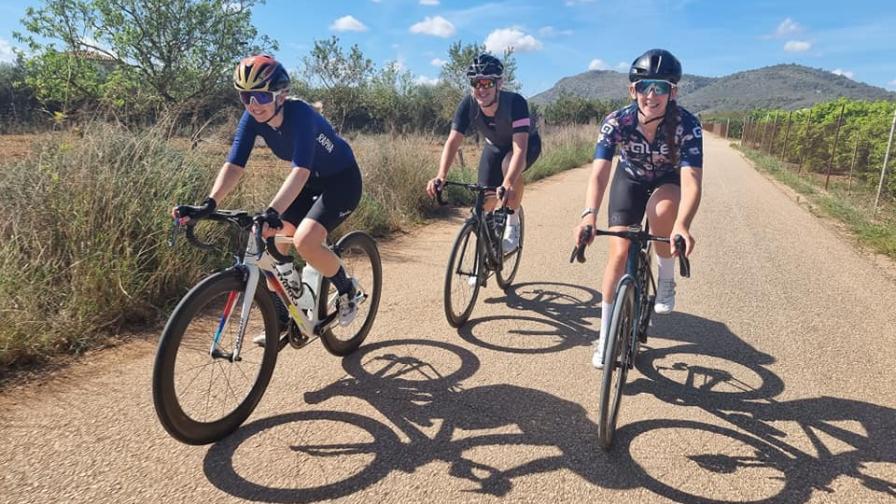 For the cake of course! No, but actually, for many, many reasons – fitness and mental headspace are obvious benefits as well as spending time in the great outdoors, seeing places you otherwise wouldn't have, and for the social aspect. I've made lifelong friends through cycling and it's so ingrained in my life now that I can't imagine cycling not being a part of my day-to-day.
What do you not leave home without?
I live in beautiful Lancashire, but the weather doesn't often play ball so I never leave home without a rain jacket – even on the sunniest of days it's usually welcomed either at the café or on a long descent in the Trough of Bowland! Plus the usual – spare tube (team tube inside over here!), mini pump and multi tool, as well as my phone and my Garmin. Any ride over 90 mins obviously requires snacks – bananas are the number one choice, but also flapjack, malt loaf and depending on the season, the occasional mince pie!
I've met so many phenomenal people through riding, it's difficult to choose. There are so many people giving back to the sport at grassroots and beyond, organising races, events, and coaching the younger generation. But I am constantly amazed by Lizzie Deignan. I started riding in 2012 shortly after she won her silver medal at the London Olympics. At the time I lived in north Leeds so it wasn't uncommon to spot her out training on local roads around Otley and the Yorkshire Dales. She has achieved such a huge amount in her career whilst also finding time to engage with normal riders, and be an advocate for women's cycling in general.
Favourite ride you've ever done?
Again, very difficult to choose – I've been lucky enough to complete some absolutely amazing rides including the first ever RideLondon in 2013 (my first century ride!), as well as riding the Tour de France route in Yorkshire, on the day before the Tour itself came through. But my top pick requires a flight to sunnier lands – if you get the chance, ride the Ma10 coast road in Majorca from Andratx to Pollensa. This ride has everything, stunning scenery, tough climbs and amazing descents, plenty of café stop opportunities (I recommend the café on the corner as you come into Deia), and if you're that way inclined, as fast run-in after the last descent to empty the legs and try and sprint for the win!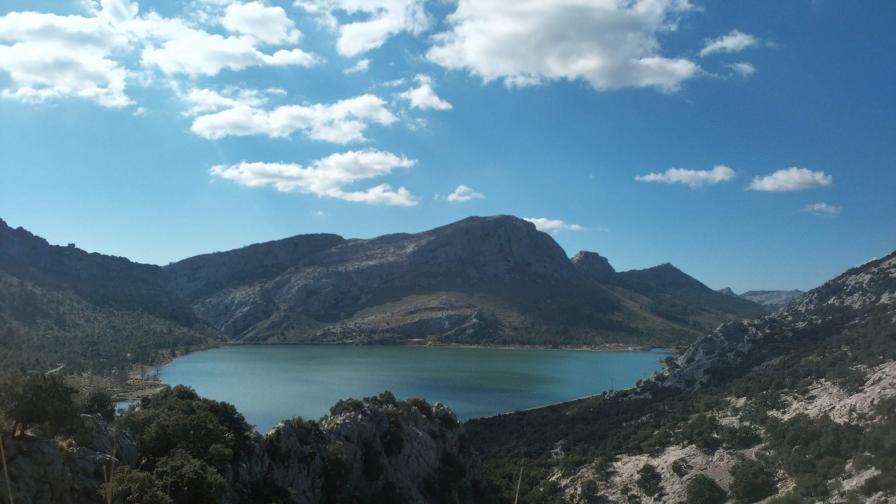 What's on your bucket list?
So many things! I would like to try a mutli-day bike packing trip, something like the North Coast 500 – an opportunity to slow down and enjoy the scenery. I dream of completing one of the 'big' European mountain sportives like the Etape du Tour, but whilst I'm a confident descender I do NOT like descending with people I don't know, so I need to overcome that fear first! I've completed a lot of the UK's Toughest sportive – rides like the Struggle, the White Rose Classic, and Coast to Coast in a day. But the climbs in the Lake District are something else – I find them so challenging – so the ultimate bucket list ride for me must be the Fred Whitton. I may have to put mountain bike gearing on to get up Hardknott after 96 miles though!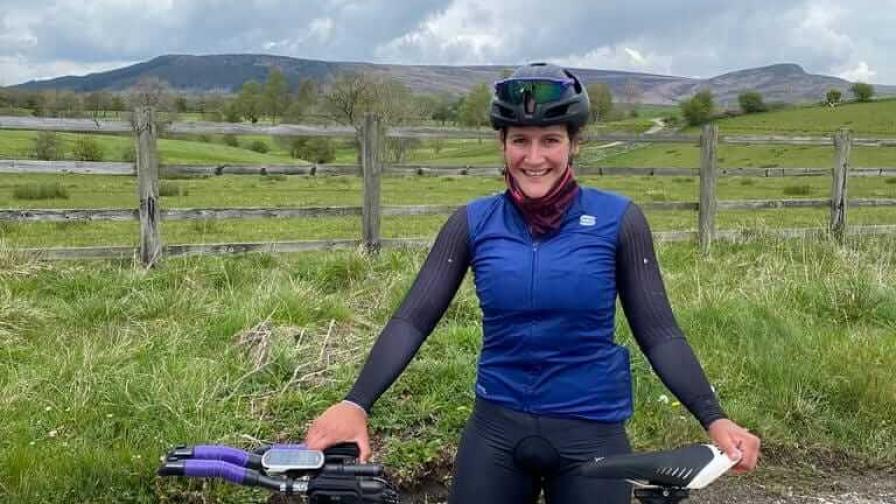 I ride for me! Most people who know me will say no matter what is going on I can be found on my bike.
I love to explore new places and see just how hard I can push myself; I'll always be smiling on a biking day.
That and it means I get to eat loads of cake!
What do you not leave home without?
My gilet and arm warmers, I am the queen of the solid hand tan and I think the number of times I took my gilet off in 2021 is in single figures.
I love my gilet as it gives me an extra 6 pockets! I'm not a café stop rider; I like to make every available minute count – plus I'm now in the North and cake/coffee is much cheaper at home. So, I fill my pockets to the brim with extra fluid and snacks to keep my legs moving.
Oh and as long as I've remembered to charge my Garmin, that will come too even after a full lockdown riding the Dales – there's still plenty of new roads to explore.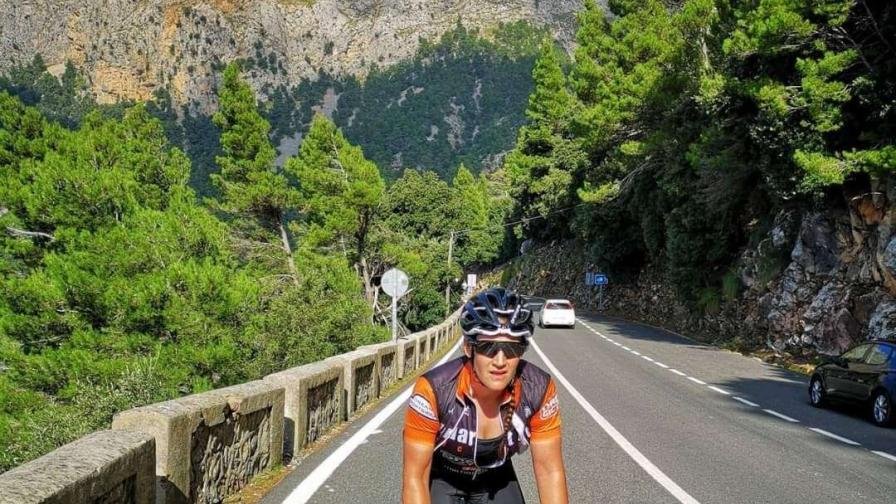 My dad 😊 – 12 years ago my dad was part of an 8-man team that competed in the Race Across America, he was so far out of his comfort zone juggling running a business, with training and 7 kids. His drive and determination to achieve and be the very best he could; still inspires me to this day. He showed me that any dream is possible if you put the hard work in. One day I hope to follow in his footsteps, only as a solo rider. Having achieved qualification in 2021, the dream feels one step closer.
Favourite ride you've ever done?
I'm very lucky to have travelled and cycled in many incredible places – extra vote for the MA10 in Mallorca!
Although as I really love a challenge, I think this has to be the National 24-Hour Time Trial in 2021 – the scenery isn't really anything to talk about, although I was always happy to see my van appear on the side of the road, knowing the snacks were available!
The day gave me the chance to push myself, my goal to go further than the current record. Supported only by my partner who had just returned from a 7-month deployment, it was fantastic to share the achievement of 483 miles in 24 hours with him.
What's on your bucket list?
I'm not sure I really have a bucket list, if there is something I want to do I try to do it.
As I mentioned earlier my long-term goal is to ride the Race Across America solo. For this year I'm currently planning my next attempt in line with the Road Records Association – watch this space!
We cannot wait to see you at one of our cycling events this year.
Come and say 'hi'! Our event managers are always ready to talk about cycling, bikes, snacks and anything in between.