Archived
Please note, this page may contain outdated information or subject matter.
With funding from Action Medical Research, Dr Joanne Cleland of the University of Strathclyde is using ultrasound technology to help children affected by cleft lip and palate.

Dr Joanne Cleland with her ultrasound equipment at the University of Strathclyde

What inspired you to investigate this particular area?
I am passionate about finding technological solutions to help children with speech disorders to overcome their difficulties. When children are difficult to understand it impacts not just on their access to education but also on their self-esteem and later employment prospects. I have already done quite a bit of work using ultrasound to image tongue movements to help children with speech disorders, so for me trying this technique out with children with cleft lip and palate was an obvious next step.
What does Action funding for this study mean to you?
We wouldn't be able to run this study at all without the funding. It means a great deal to me personally to be able to conduct this research, but I hope it will also make a difference to the lives of children with cleft lip and palate.
What does a typical day look like for you … or is every day different?
As a university lecturer I split my time between research and training students to become Speech and Language Therapists (SLTs). A typical day might involve a morning in the speech science lab setting up new experiments with a research assistant or PhD student, followed by an afternoon teaching undergraduate students about communication disorders in children.
Can you tell us a bit about your team?
For this study we are lucky enough to have a team comprising people from universities, the NHS, and business. At the University of Strathclyde we have Susie Lloyd, an experienced SLT who works with the children to collect the data; Pertti Palo, a speech scientist who works with ultrasound images; and me. At the Glasgow Dental Hospital and School, Lisa Crampin is a specialist SLT who has years of experience with cleft lip and palate. Consulting on the project are Natalia Zharkova, a Speech Scientist from Queen Margaret University, and Alan Wrench who runs a company called Articulate Instruments which designs the software we need to collect ultrasound data.
Who's your research hero, and why?
Probably Professor Dorothy Bishop who is a professor of developmental neuropsychology at Oxford University. She probably isn't very well known to those outside SLT, but the work she has done to raise the profile of Developmental Language Disorder (previously known as Specific Language Impairment) is astounding. She doesn't just focus on publishing her work in scientific journals, but is also an expert at using social media to communicate with the public. Her work inspires me to raise the profile of speech disorders in the way she has done for language disorders; I've got a long way to go.  
As a charity, Action began in 1952 with our founder's quest to find a cure for polio. What led you to a career in medical research?
I finished training to be a SLT on a Friday and became an SLT researcher the following Monday, before I even had my exam results. I was drawn to research mainly by serendipity; a rare opportunity to be an SLT research assistant had come up in exactly the area of my undergraduate dissertation. Speech and Language Therapy is relatively 'new' to medical research and we've got a long way to go until we are routinely running Randomised Control Trials to evaluate our interventions. This makes it an exciting profession to be part of because every research project in SLT feels 'cutting edge'.
Action's loyal and lovable mascot Paddington Bear™ is very fond of marmalade sandwiches. What's your favourite snack?
Sweet and salty popcorn: it's a snack and a dessert in one.
Tell us something that will surprise us…
I have met the Queen. She came to open the new campus for a university I used to work at and she watched me doing speech therapy with a little girl with Down syndrome. We were told not to shake the Queen's hand, but the little girl couldn't help herself – and I just followed suit.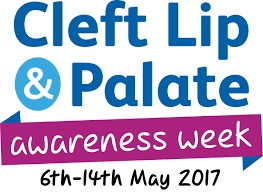 Action is proud to support Cleft Lip and Palate Awareness Week 6-14 May 2017
You can find out more about Dr Cleland's study here