We fund top quality studies across the UK to help sick and vulnerable babies and children – and each year we select and support more vital research. Here's a round up of studies set to begin in 2017.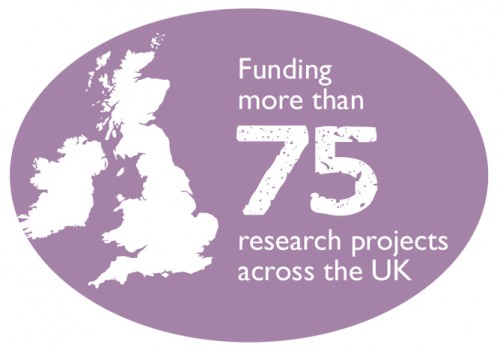 As a charity, we want to make a difference in premature birth, pregnancy complications, and treating sick and vulnerable babies, as well as preventing infections and helping children affected by disabling conditions and rare diseases.
Studies are selected through our gold standard peer review process. This helps us choose research that's most likely to deliver real benefit to babies, children and young people.
Our latest research includes a three year study at the University of Oxford into the rare, inherited neurological disorder Charcot-Marie-Tooth disease; a 15 month project at the University of Strathclyde to help children affected by cleft lip and palate, focusing on improving speech therapy; and a two year study at Queen Mary University of London investigating the inherited skin disease X-linked ichthyosis.
We are funding two new studies at King's College London: a study to help children with cerebral palsy that focuses on monitoring hip development, and research into food allergies.
A project to help the learning and development of premature babies through special play activities will start this year at Anglia Ruskin University; and a two year study to help predict the severity of inflammatory bowel disease in children at the University of Cambridge is also set to start with funding from Action Medical Research secured.
You can find out more on our latest research page – and by following us on Facebook and Twitter @actionmedres, where we share news of new studies and how they aim to help. We work with families with children affected by many different conditions so do take a look at our real stories to read more.