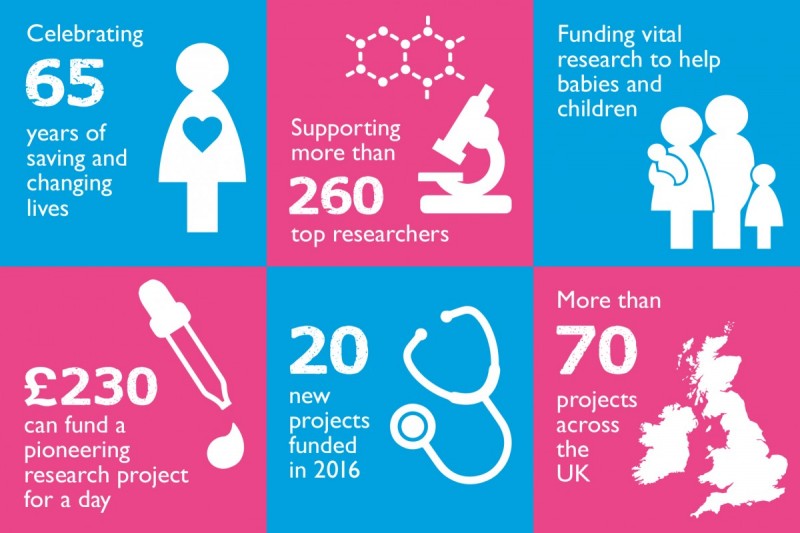 Action is dedicated to funding top quality studies across the UK to help sick and vulnerable babies and children – and each year we select and support more vital research.
As a charity, we want to make a difference in premature birth, pregnancy complications, and treating sick and vulnerable babies, as well as preventing infections and helping children affected by disabling conditions and rare diseases.
Studies are selected through our gold standard peer review process. This helps us choose research that's most likely to deliver real benefit to babies, children and young people.
We are currently funding more than 70 projects, including Research Training Fellowships, at leading hospitals, universities and specialist centres across the UK.
In 2018, a number of new studies will begin, including two new projects to help children with cystic fibrosis, further research into preterm birth and a study to improve the early identification of developmental delay in young children.
A project to help children affected by a condition affecting the skull and brain growth, called craniosynostosis, is set to start at UCL Great Ormond Street Institute of Child Health. Work at Oxford Brookes University is due to start this spring to help children with cerebral palsy by investigating the possible benefits of a school-based exercise programme.
You can find out more about these studies, and others we'll be announcing soon, on our latest research page – and by following us on Instagram, Facebook and Twitter @actionmedres. We work with families with children affected by many different conditions so do take a look at our family stories to read more.