Matt Simpson is a PE teacher from Horsham who's preparing to raise £2000 for Action! The 32-year-old married father of two is training for his second ever marathon. We caught up with him to find out what's motivated him to raise funds for vital medical research and why – comparatively – this run should be a breeze!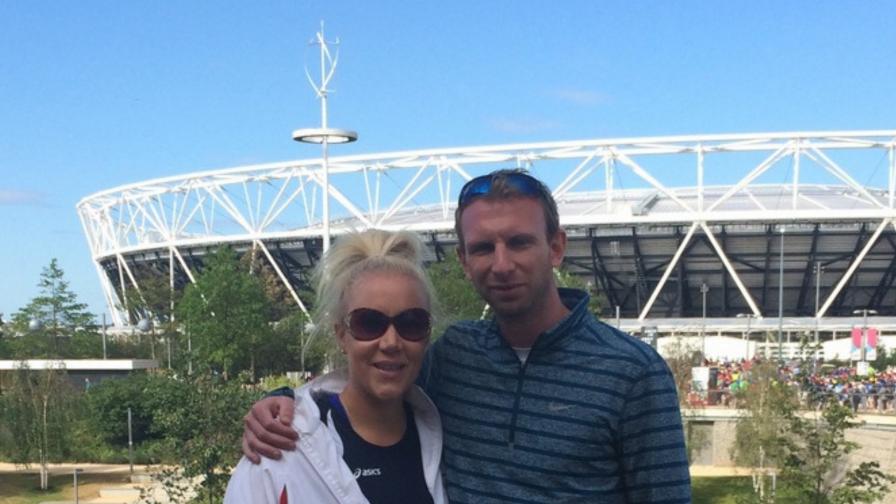 Firstly, thank you so much for taking on this challenge for Action. As a PE teacher, do you feel under more pressure to do well?!?
Definitely! There's certainly an expectation to get a good time but that's all relative to people's own mind set. For example I have an ex-student, James Westlake, who does the marathon in 2:20. Now to put that into context, anything below 4 hours is quick! But 26.2 miles is a challenge for anyone - regardless of background or occupation. It's a major physical strain just to get round. And that's what I'll keep on my telling myself!
How supportive has the school been so far?
Collyer's has a fantastic reputation for its enrichment activities and charity work and this has been no different. I've had some lovely messages from parents wishing me well and there's a lot of support from the staff and students. Some of the BTEC Sport and Travel and Tourism students have run events to raise funds which has been great. Plus it's also helped raise awareness of Action's great work which is right on the college's doorstep. I'm very confident of an ongoing partnership between Action Medical Research and Collyer's.
This isn't your first marathon… tell us about your previous experience.
Well in 2010 I ran the London Marathon in animal fancy dress – I was actually trying to break a World Record. Unfortunately not long before the race I suffered a nasty head injury while playing football for Worthing. I needed multiple facial operations which stopped any marathon training. Throughout the run I struggled and was in quite some pain as my cheek and jaw really hadn't healed properly. I'll spare you the grisly details but the wounds got infected and I was suffering with a fever by mile 17. I'm really hoping that this time - in comparison – running the marathon should be a breeze!
Ouch! We certainly hope it's a more pleasant experience for you! What made you want to run for Action?
My wife has been closely linked to the charity for a number of years having sadly lost her niece, Megan to Meningitis aged just 6 months. It had such a seismic impact on the family that any research or projects that can help families not go through the same is a very powerful motivation. I know in the past Action has helped fund some areas of research into this disease. Babies are so helpless in their early years which makes serious illnesses so dangerous; any advances in modern medicine can make a massive difference and I want to do my bit to help.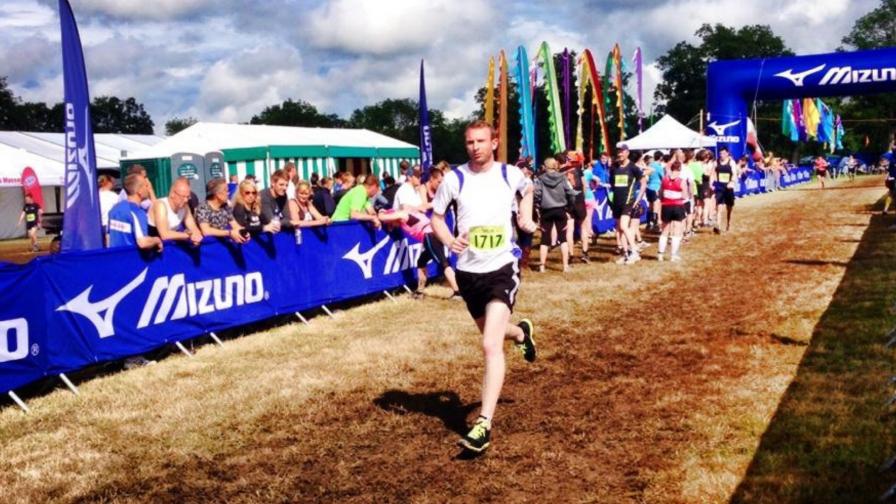 What are you most looking forward to about 28 April?
There's nothing like the atmosphere at the London Marathon, having done it once and been there to support many other times it's just such a positive experience. I'm hoping the wave of support will carry me through the last few miles. It might need to!
What are you least looking forward to?!
The next day! I've got many old sporting injuries that will no doubt come out of the woodwork at some point. I'll grind it out on race day but my lack of mobility in the following days could be a problem, the lifts at work may need to be used!
Not everyone can run a marathon, but why would you encourage other people to raise funds for Action?
Support for Action goes way beyond the marathon. I've been pushing hard with my students to think outside of their own lives and consider those less fortunate. Lots of my students have young brothers and sisters and the idea of losing one of them to disease or illness really hits home. There are so many great ways to raise money for Action that it really just needs a positive attitude and a lot can be achieved.