Long-term Action supporter Mark Beaumont has pushed the limits of endurance and spoken at thousands of events over the past two decades. Amongst other Guinness World Records under his belt, he remains the fastest person to have cycled around the planet… but the past year has been a little different for this Action hero.
In this blog, Mark – an ambassador for our Champions of CycleSport Dinner, which takes place in November – talks about his lockdown adventures, future projects and why he's looking forward to digging out his tux for a great cause…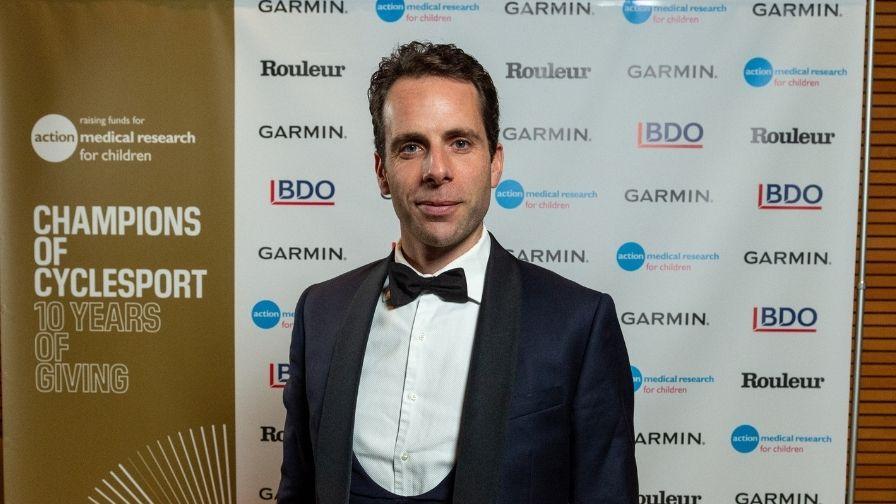 How has your past year been?
The past year has been like none other – I guess everyone's in the same boat there. I used to travel every week, my entire work whether it was events or filming was away from home, so with a young family, with a seven- and a four-year-old daughter, there is the silver lining that I've got to spend a huge amount of time with them which has been fantastic.
What did you get up to during lockdown?
I've managed to replace my international adventures with exciting adventures much closer to home. The last expedition I had before lockdown was to free-ride the world's highest volcano in Chile, Ojos del Salado. So I went from doing really hard mountaineering and cycling expeditions to running and cycling every street of Edinburgh with my daughter.
I just liked the idea of exploring our neighbourhood, so we went out one day, she cycled and I ran, and we just went for an hour-and-a-half. Rather than trying to do a loop we tried to cover every street where near we live. Then we did it the next day and the next day and the next day and we kept on going for three months and covered every single street, roundabout and cul-de-sac of the city we call home and seeing lots of new sides to it!
Tell us more about your lockdown adventures
It was great fun, just over 500 miles of roads, which for a six-year-old is not bad! She loved it and it gave us over 100 hours to talk to each other and the roads were quiet.
I'm lucky living in Edinburgh because we've got the Pentland Hills right next to us. One of the concepts that I really liked the idea of was finding the furthest ride you could do within your council area. With friends we found the council boundary on GPS and found the trails closest to the edge. We called that Explore Your Boundaries and came up with routes for all the councils in Scotland and tried to encourage other people to go out and explore their boundaries, which I thought was quite a good metaphor as well as a physical journey. Hundreds and hundreds of people have been getting out and exploring these routes around their council boundaries which are such arbitrary lines: sometimes they're rivers or mountain ranges and sometimes they're made up. So, we've been trying to make the most of it and get creative with adventures closer to home.
Anything else?
Last year I created a few documentaries in Scotland [with GCN], including a big gravel film in the Cairngorms with Jenny Graham, the female round the world record holder and also another one out on the west coast, but we've been pretty curtailed on the filming front for the past 12 months.
How has that felt?
It's been fine. It's been a year of change, we've moved to a new house; I'm 38 and I've been doing professional expeditions for 15 years so I was never planning to keep cycling around the world forever. In some ways it's expedited some of the changes I was planning to make over a five-year period. People know me publicly just as a bike rider and documentary-maker but I do other work as well. The sport's remained important because I'm a better person when I train and I enjoy the adventure, but I have just refocused on other work.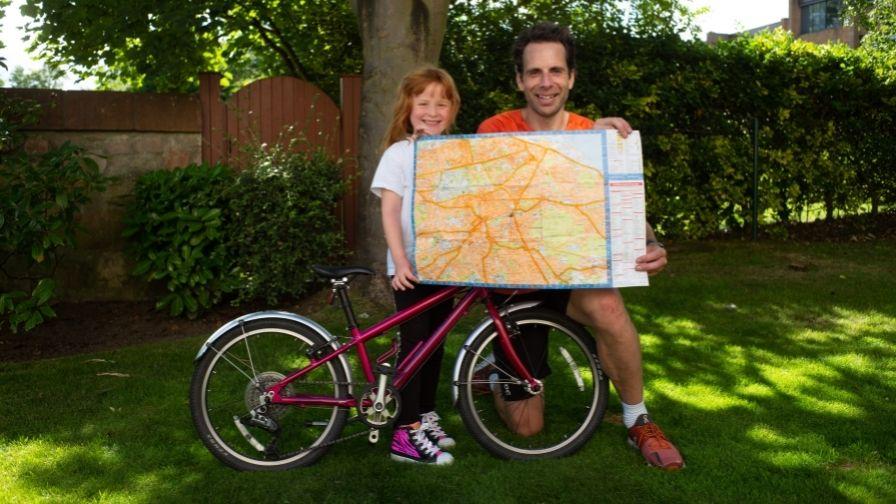 Tell us more…
I wrote another book last year called Endurance and recorded a podcast series on the same topic, which became a research project for the book, and it was a really busy year despite not travelling.
How has the book been received?
The book has done really well. My first four books were published by Penguin Random House and were very traditional publishing whereas GCN is a YouTube channel, so a very different model speaking directly to 2.5 million subscribers. The initial print run in November sold out by February so it's on its second print run and has been very well received. I enjoyed co-authoring it with Laura Penhaul, my performance manager – she is amazing – as well as supporting my around-the-world-in-80 days she's also been to four Olympics and Paralympics and rowed the Pacific Ocean, so she really knows her stuff!
I think it is really important to have female voices through these books as well and the podcast series which she co-hosted with me, we ended up having conversations that I wouldn't have been able to by myself. The book has done well and it is a great coffee table book that you can open in the middle and read a page and come back to the middle somewhere else.
Would you have preferred to explore the psychology a bit deeper?
There is a whole chapter on psychology and interestingly it is probably the chapter I get the most feedback on. The guy who I wrote that chapter with is Dr Jim Taylor, a sports psychologist from California; he and I have been talking about writing a book specifically on cycling and sports psychology. When it comes to adventure and endurance, so much of it is in your head, and I think if there is a next book it will likely be along the lines of the psychology focus.
You had plans to Race Across America last summer – is that still planned?
RAAM was cancelled last year and again this year, so the idea of going coast to coast across America – I would love to, it really is a dream of mine.  But obviously I've pivoted to doing stuff in the UK instead this year, for example in June I'm going to be going for a Land's End to John O'Groats relay record which is a similar discipline (time trial, road, two-man relay) but it's about 850 miles as opposed to 3,000 + of RAAM. But if I can take that training and experience that we build up this year into RAAM next year, that would be amazing. I'll see how this season goes and try and refocus on that for next year.
Does your age play a part in that?
When it comes to endurance racing, so many athletes don't hit their pace until their 40s. This is not like the pro tour where you retire when you're 35. Most endurance and ultra-endurance athletes don't hit their best until well into their forties. I'm lucky because I was doing this when I was a kid and I have already pedalled around the planet twice and done the big stuff!
I will continue to push myself, but it is more about time and priorities than physical ability. I don't wish the next 15 years to be like that last 15 years – I've loved what I have done but it would be boring to keep doing the same thing. It also takes a lot of time: a huge amount of commitment and training, for myself and my family, to be at that level to be able to break records and win massive races. So, if I continue to prioritise these things alongside everything else I do then I have got no issues physically and mentally in terms of the ability to do these things, it's just whether I can continue to give it the time it deserves. You can wing it for a Saturday club ride, you can't wing it when you're trying to win RAAM – that's your life!
Have you missed attending and speaking at events?
So many adventure athletes are quite introverted, and they see it as a necessary evil to go out there and speak to businesses, but it has always been a part of what I do and why I do it. I really enjoy it. I have missed it…in 2019 I spoke at 130 events and then last year I spoke at about 13!
Are you looking forward to Champs? What makes that night special?
It will be fantastic, not least because I don't think many of us have been in black tie much recently. It is a very special dinner because it is the ultimate coming together of well-known cyclists from all disciplines. I love the fact that you are meeting roadies and mountain bikers and Para cyclists, just people with all backgrounds and stories coming together for a great night of camaraderie. It will be extra-special off the back of us not seeing each other for so long.
Why is Action a cause close to your heart?
I really got to know the charity better through Lee Collier, who was my tour manager and I've known for years, and his personal story. I have got kids of my own and your priorities change when you become a parent, along with the charities you support, based on your own circumstances. The Champions of CycleSport Dinner is a great coming together of like-minded people and so many of us are parents and I think we all understand and want to support the work that you do.
Find out more about our Champs Dinner at https://action.org.uk/champions