Dr Rebecca Hill completed a three-year study into brain tumours that mostly affect children, with the longer term aim of protecting children from relapse and saving their lives. Dr Hill was awarded funding for this research as part of the Action Research Training Fellowship scheme back in 2011.

We caught up with her to find out more about her journey since completing her Fellowship.
Can you tell us a bit about your time as an Action Medical Research Training Fellow and what this meant to you and your career in paediatric oncology?
My Action Medical Research Training Fellowship provided the foundation for my current research career in medulloblastoma. Medulloblastoma is the most common malignant brain tumour of childhood. Relapse occurs in 30% of children and is fatal in the majority. The Action Medical Research funding enabled me to undertake a full time PhD, whereby I pursued my research interest which focused on understanding the biological mechanisms of disease relapse in childhood medulloblastoma. This important and timely step in my career fuelled a desire to expand and develop my research areas of interest and embrace the exciting challenges a future as a clinical academic held.
Please can you tell us a bit about your journey since working with Action Medical Research and the outcome of your early Action funded research project

investigating medulloblastoma

?
Since working with Action Medical Research, I have gone on to complete my national clinical training in Paediatric Oncology while also investigating several research avenues of interest. I achieved this initially as an NIHR funded Academic Clinical Lecturer (ACL) which enabled me to spend half my time completing my clinical training and the other half of my time perusing my research interests. 
Most recently I have been awarded an MRC Clinician Scientist Fellowship which similarly allows me to pursue both my clinical and research interests. This current Fellowship aims to improve patient outcomes by understanding, exploiting, and targeting the mechanisms of medulloblastoma relapse and thus builds on many of the discoveries in my Action Medical Research funded PhD. Furthermore, this Fellowship is enabling me to develop new areas of expertise within Newcastle University Centre for Cancer, such as developing novel mouse models to characterise the biological mechanisms of disease relapse in medulloblastoma.
My work in relapsed medulloblastoma is highly integrated with other research areas including another clinically defined group of patients with MYC-driven medulloblastoma, which sadly also has an exceptionally poor prognosis. MYC is a gene that is known to drive medulloblastoma tumour formation and disease progression at diagnosis and was also discovered as part of my work with Action Medical Research to be a driver of the disease at relapse. With colleagues and collaborators in Newcastle University Centre for Cancer, The Institute for Cancer Research and Great Ormond Street Institute for Child Health we have developed a comprehensive programme of investigation into MYC-driven medulloblastoma which will ultimately deliver pre-clinical treatment trials combining two different treatment approaches: drugs which indirectly-target MYC and a type of immune therapy known as Chimeric Antigen Receptor T-cells (CAR T-cells). This multi-institute initiative, funded by Children with Cancer, Little Princess Trust and Fight Kids Cancer, is also highly connected to my work with Action Medical Research, where initial collaborations with the Institute for Cancer Research were formed during my PhD and led to our first pre-clinical approaches targeting MYC in a mouse model of relapsed medulloblastoma.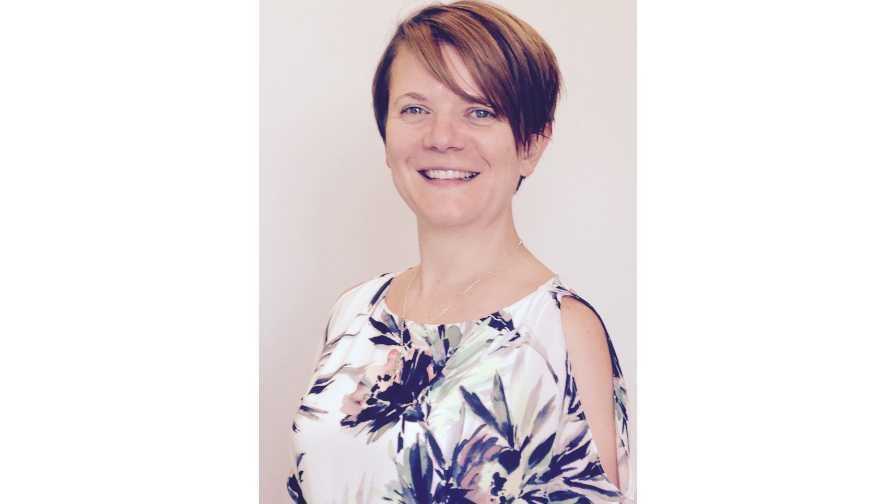 Please can you tell us a bit more about your work as a Clinician Scientist & Honorary Consultant in Paediatric Oncology at Newcastle University?
My work as a Clinician Scientist and Honorary Consultant in Paediatric Oncology is varied, exciting and highly complementary. Four days of the week I undertake research within Newcastle University Centre for Cancer, and one day a week I look after patients diagnosed with brain tumours in the Great North Children's Hospital, Newcastle upon Tyne. Combining both these roles gives me a unique perspective at the translational interface between basic science, pre-clinical research and patient care. Importantly for me in this dual role is the patient contact; caring for children and their families at one of the most difficult times in their lives is a huge privilege that motivates me in my academic career to find better and kinder treatments. One of my major ambitions is to translate our research findings from the novel pre-clinical research we are currently undertaking in medulloblastoma into early-phase clinical trials and better outcomes for children with medulloblastoma. The Great North Children's Hospital is an Innovative Therapies for Children with Cancer (ITCC) recognised early-phase trials centre for Paediatric Oncology; it would be heart-warming in the future to see years' worth research that I have been part of, benefit a patient I am caring for.
Can you tell us a bit about the team you are working with?
I have always worked within the Paediatric Brain Tumour Group, Newcastle University Centre for Cancer, which is led by our senior Principal Investigator (PI) Prof Steve Clifford. Within the Paediatric Brain Tumour Group, we have an extensive repertoire of skills and expertise in basic and translational research, alongside a multi-disciplinary team comprising for example of pure scientists, clinicians, bioinformaticians and neuropsychologists. As the group has expanded both in numbers and areas of research, we have developed a multi-PI structure, of which I am one of the junior PIs. I am currently expanding my own team which focuses on relapsed medulloblastoma and novel modelling strategies in the disease. Most recently, for example, we have been awarded a new PhD studentship, funded by two local charities, Children's Cancer North and The Newcastle Hospitals Charity, which will develop advanced cell-based 3D-modelling systems in medulloblastoma
As a charity, Action began in 1952 with our founder's quest to find a cure for polio. What led you to a career in medical research/ medicine?
As a child and teenager, I always knew that I wanted to work with children and young people and tailored all my work experience and volunteer efforts to be either in primary schools, children's wards in hospital, or children's charity groups. The ambition to study medicine and become a Paediatrician followed naturally from this alongside my own academic interest in the sciences. Upon completing my undergraduate degree and House Officer training in Cardiff I successfully applied for a Senior House Officer training position in Paediatrics where I was first exposed to Paediatric Oncology. During this position, I realised that Paediatric Oncology was the speciality I wanted to pursue in my future career.  Many aspects of Paediatric Oncology at the time drew me to this speciality, including the lasting relationships that you form with you patients and families, the holistic care that is provided as part of this speciality and, of course the integration of research and clinical practice. Since that time as a Senior House Officer in my mid-twenties, I have never looked back and have directed all my efforts to bring me to this point in my career.