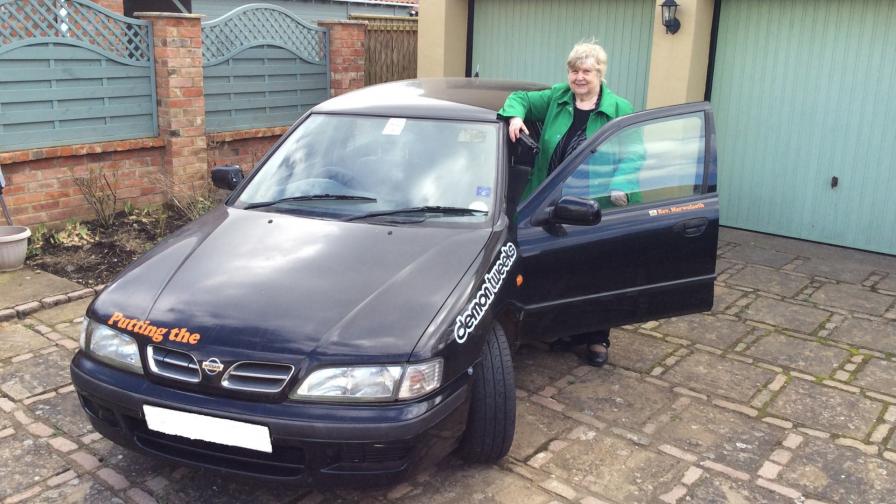 What do 'The Hobbit', a Nissan Primera and children's charity Action Medical Research all have in common?
Well, they're all being represented by Bourne resident Carolyn Corliss at this year's Famous Fireball Monte Carlo Rally between 23-30 May!
The 76-year-old will be getting behind the wheel for the 7 day driving challenge that will see her visit 8 countries including France, Monaco, Italy, Austria, Germany and Belgium. 
And she'll definitely be dressed to impress.
"What with the 'Fireball' name, we had to have a dragon", says Carolyn. "And the first one we could think of was Smaug. So from there it snowballed into a 'Middle Earth' theme, which should be a lot of fun!"
Carolyn – who will wear a Belladonna 'Took' Baggins costume - will be joined by her friend Richard Gumsley (Gandalf), 77, and nephew Chris Gamble (Frodo), 44.
A talented amateur artist, she has created the dragon's 6 foot body out of chicken wire, fibreglass and expanded polyurethane. The team bought the realistic-looking head from eBay.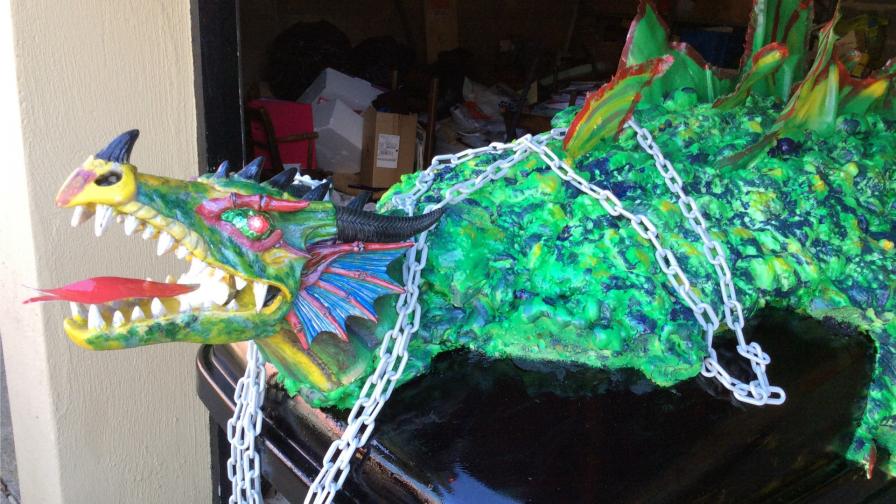 Carolyn's no stranger to driving challenges: she completed 'Scumrun' for Action Medical Research in May 2018, raising more than £1,500 in the process. Her team will even be using the same car.
This year, she hopes to raise £2,000: "I first came across Action a few years ago and it's been a charity that's very close to my heart ever since.
"Very few people have heard of Action and so I'm honoured to be able to take on such a fun challenge to not only help raise funds but also a bit of awareness for them too."
Carolyn will also be making a fundraising appearance – along with Smaug - at Truckfest in Peterborough over the May Bank Holiday Weekend (5 and 6 May).
You can read more about her challenge on Carolyn's fundraising page.
Action Medical Research is a UK-wide children's charity which funds desperately needed research to tackle the diseases that devastate the lives of so many of our children. It has been funding medical breakthroughs since it began in 1952 including helping to introduce the first polio vaccines in the UK, developing the use of ultrasound in pregnancy and testing the rubella vaccine.
Action is currently funding research into areas including premature birth, epilepsy, asthma, scarlet fever, cerebral palsy, brain cancer and some rare and distressing conditions.
                                                       -END-