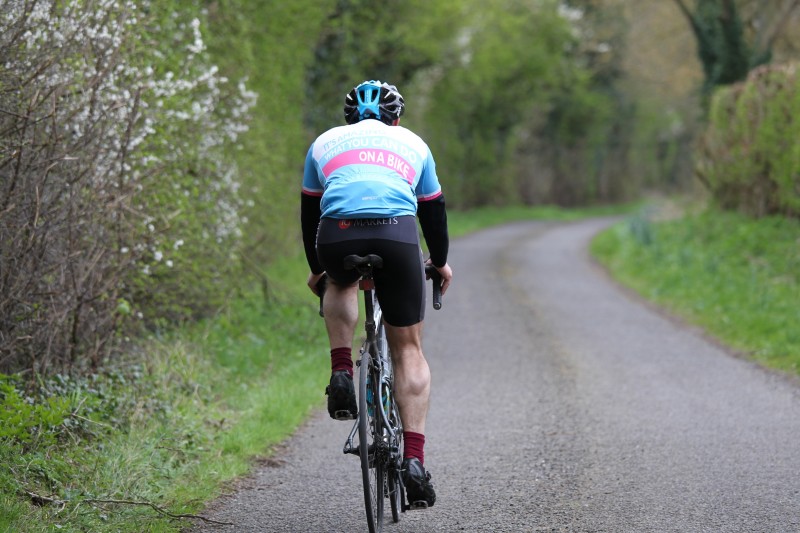 Children's charity Action Medical Research is looking for the UK's toughest cyclists to take part in its most extreme cycling challenge yet.
The brand new Orobus challenge on Sunday, 13 August 2017, will push even the most experienced sportive riders to their limits on a route from Bath to London… and back again.
The 250-mile route must be completed that day – or there's a bus back to the capital for those preferring a less intense option.
Starting off in south-west London, the route will take in Hampton Court Palace, Ascot Racecourse and the stunning Bombay Sapphire Distillery at Laverstoke Mill as well as views of the Caen Hill Locks near Devizes, the stone circles at Avebury and the Westbury White Horse.
"We're really proud to announce our new Orobus ride which is taking sportive riding to a whole new level," says Sam Kantorowich, Cycling Operations Manager for Action Medical Research.
"Taking riders on some of the oldest roads in the country, through historic countryside and with stunning views, it will be a truly special challenge. Riders are guaranteed a great day in the saddle and you'll also be helping to save and change the lives of sick babies and children."
The event is part of the charity's popular RIDE100 series of one-day bike rides that take place in fantastic cycling locations across the UK: all include chip timing, food and water stations, marshals and mechanics. This year more than 6,000 riders raised a total of £829,500 across all of Action's cycling events to help save and change the lives of sick and disabled babies and children.
With the help of its supporters, Action Medical Research has played a significant role in many medical breakthroughs for more than 60 years, from the development of the first UK polio vaccines to the use of ultrasound in pregnancy – helping to save thousands of children's lives and change many more.
It is currently funding research into meningitis, Down syndrome, epilepsy and premature birth, as well as some rare and distressing conditions that severely affect children.
For more information, please visit action.org.uk/orobus
- ENDS -
For high-res images of Action Medical Research's cycling events, please click on the links below:
https://www.action.org.uk/sites/default/files/downloads/press/cycling_for_action_medical_research_1.jpg
https://www.action.org.uk/sites/default/files/downloads/press/cycling_for_action_medical_research_2.jpg
NOTES TO EDITORS:
For more information on Action Medical Research, please contact Ellie Evans, Fundraising Communications Officer, on:
T 01403 327480
Follow us on Twitter at @actionmedres and @amr_events  
Like our Facebook page at facebook.com/actionmedres
Follow us at pinterest/actionmedres
Action Medical Research is a leading UK-wide charity saving and changing children's lives through medical research. For more than 60 years we've helped pioneer ways to prevent disease and develop treatments benefiting millions of people. Our research has helped to beat polio in the UK, develop ultrasound, fight meningitis and prevent stillbirths. But we urgently need to develop more new treatments and cures for sick babies and children and we can't do it without you.
Join our fight for little lives today.
Charity reg. nos 208701 and SC039284.