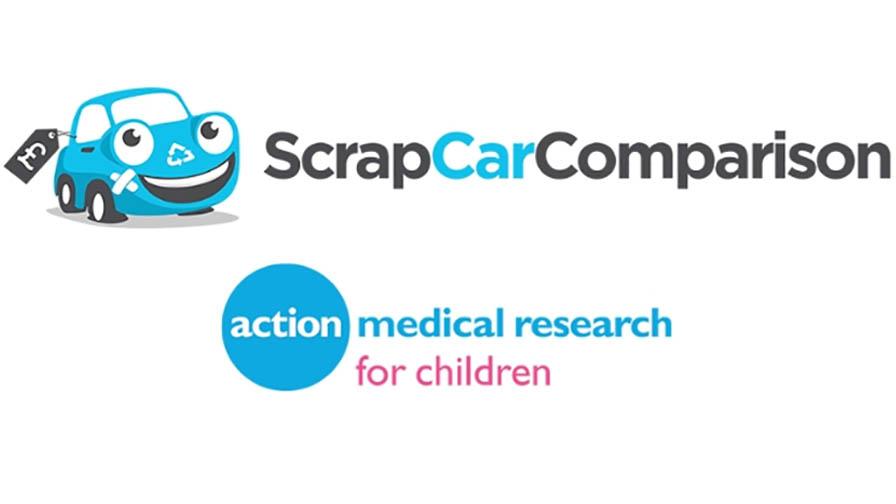 Nationwide scrap vehicle company, Scrap Car Comparison, is raising funds to support Action Medical Research throughout the month of March.
Scrap Car Comparison has chosen Action as their 'Featured Charity for the Month' as part of their charity support programme.
Action's Paula Ray said: "We are absolutely delighted to be this month's chosen charity for Scrap Car Comparison. The company does a lot for good causes across the UK through their 'Donate A Car' scheme and we'd like to thank them for helping promote our fight for little lives."
Scrap Car Comparison's website offers free, instant scrap and salvage quotes. With a nationwide network of scrap car breakers, collectors and dedicated buyers, they work with Authorised Treatment Facilities and approved buyers across the UK – and all collections are free with no charges.
A spokesperson for www.scrapcarcomparison.co.uk "Action is an important charity with the funding they provide towards research that prevents our children and babies from being ill.
"We are delighted to be able to support them throughout the month of March and we hope we can raise as much as possible to support their funding campaign."
You can call them free on 03333 44 99 50 to speak to one of their team today and donate any percentage of your car to Action.
Action Medical Research is a UK-wide children's charity which funds desperately needed research to tackle the diseases that devastate the lives of so many of our children. It has been funding medical breakthroughs since it began in 1952 including helping to introduce the first polio vaccines in the UK, developing the use of ultrasound in pregnancy and testing the rubella vaccine.
Action is currently funding research into areas including premature birth, epilepsy, asthma, scarlet fever, cerebral palsy, brain cancer and some rare and distressing conditions.
NOTES TO EDITORS:
For more information on Action Medical Research contact Peter Denton, Fundraising Communications Officer, on:
T: 01403 327412
E: pdenton@action.org.uk
W:action.org.uk
Follow us on Twitter at @actionmedres and @amr_events  
Like our Facebook page at facebook.com/actionmedres
Follow us on Instagram at @actionmedres and @actionevents
Action Medical Research is a leading UK-wide charity saving and changing children's lives through medical research. For more than 65 years we've helped pioneer ways to prevent disease and develop treatments benefiting millions of people. Our research has helped to beat polio in the UK, develop ultrasound in pregnancy, fight meningitis and prevent stillbirths. But we urgently need to develop more new treatments and cures for sick babies and children and we can't do it without you.
Join our fight for little lives today.
Charity reg. nos 208701 and SC039284.