UCI ProTeam Movistar Team's Alex Dowsett will judge a photo competition being run by children's charity Action Medical Research to find the best cycling snaps around.
Riders are being asked to upload their pictures at action.org.uk/easter for a chance to win a bundle of cycling goodies including a Brooks C15 saddle, a Lezyne track pump and a Purple Harry cleaning kit.
You can pop your cycle-related snaps on the site, along with a caption, until Monday, 28 March, when Alex will pick the winner.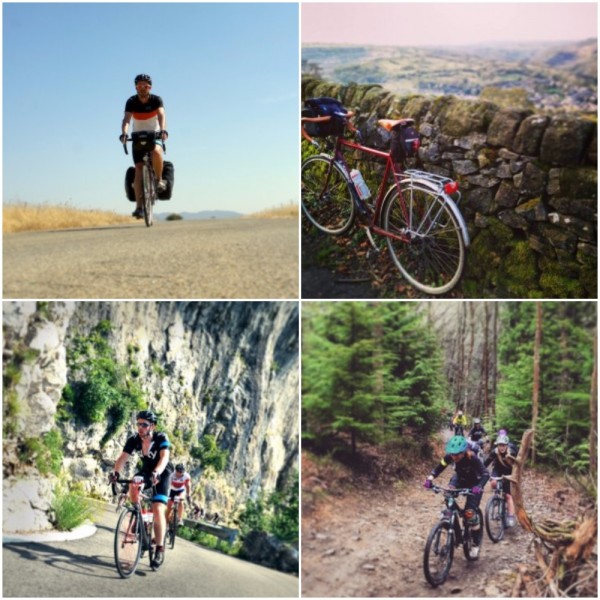 In addition, Action Medical Research is offering a 20 per cent discount off all its RIDE100 events over the Easter period. Sign up between now and midnight on Monday, 28 March, using the code SPRING and you'll get a fifth off the usual entry price of £38.
Places are available on:
All rides offer a choice of Classic routes, at around 60-70 miles, or the more challenging Champion option at around 100 miles and all apart from the Trossachs Ton and York 100 include a Cool route of some 40 miles. The exception is Davina's Big Sussex Bike Ride which offers the Cool 21-mile route, the 40-mile Classic and the Champion 68-mile option.
With the help of its supporters, Action Medical Research has played a significant role in many medical breakthroughs for more than 60 years, from the development of the first UK polio vaccines to the use of ultrasound in pregnancy. In addition to premature birth, it is currently funding research into meningitis, Down syndrome and epilepsy, as well as some rare and distressing conditions that severely affect children.
Every race in the RIDE100 charity cycle series includes chip timing, food and water stations, marshals and mechanics. For more information, visit action.org.uk/events/cycling/ride100-series
- ENDS -
For a high-res image of Alex Dowsett at the Champions of CycleSport Dinner in 2015, please click on the link below: https://www.action.org.uk/sites/default/files/downloads/press/alex_dowsett.jpg
For a high-res image of Alex Dowsett riding, please click on the link below:
https://www.action.org.uk/sites/default/files/downloads/press/alex_dowsett_riding.jpg
NOTES TO EDITORS:
Full terms and conditions can be found at
www.action.org.uk/easter/terms-and-conditions
For more information on Action Medical Research, please contact Ellie Evans, Fundraising Communications Officer, on:
T 01403 327480
Follow us on Twitter at @actionmedres and @amr_events  
Like our Facebook page at facebook.com/actionmedres
Follow us at pinterest/actionmedres
Action Medical Research is a leading UK-wide charity saving and changing children's lives through medical research. For more than 60 years we've helped pioneer ways to prevent disease and develop treatments benefiting millions of people. Our research has helped to beat polio in the UK, develop ultrasound, fight meningitis and prevent stillbirths. But we urgently need to develop more new treatments and cures for sick babies and children and we can't do it without you.
Join our fight for little lives today.
Charity reg. nos 208701 and SC039284.