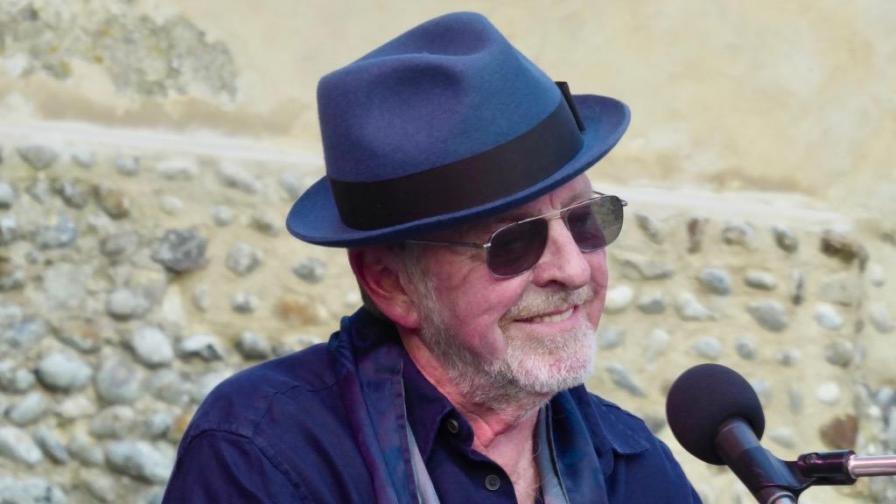 It's an instantly recognisable anthem, one that conjures nostalgic images of horses gallivanting in fields across the English countryside...
And soon, the Ivor Novello award-winning composer of The Adventures of Black Beauty's 'Galloping Home' theme will be performing in Belstead for Action Medical Research.
Speaking ahead of the charity concert on 2 April, Denis King said: "It is an absolute honour to be playing such a wonderful, intimate venue here in my home county.
"You can't beat the buzz of performing live in front of an audience and I can't wait to see everyone next month. The fact that funds raised will be going to such a fantastic cause is an absolute bonus."
Denis will be joined on stage by concert and recording artist Sarah Eyden. Sarah has sung on over 200 hundred Hollywood film soundtracks and has worked with Orchestras worldwide in some of the greatest concert halls with the world's greatest conductors.
There will also be a number of Suffolk-based acts performing at the 'Music and Chocolate' event at Tudor Barn.
They include The Voice Squad – a national award winning youth choir based in Bury St Edmunds – and Wind Ensemble, which is made up of musicians from both the Ipswich Hospital and St Peter's bands.
Action's Community Fundraising Manager for the region Lyndsay Wood says it promises to be a really fun event: "Our local committee's organised this fundraiser for Action which boasts a wealth of talented, local musicians.
"If you're fan of choir and orchestral music I think you're in for a real treat. And as we're getting closer to Easter, there will be something for chocolate-lovers too: plenty of local artisans selling delicious treats to help get you in the mood."
The 'Music and Chocolate' fundraiser will be held at Tudor Barn, Belstead on Tuesday 2 April from 6pm.
Tickets are £30 and can be bought by emailing karen@claydens.com
Action Medical Research is a UK-wide children's charity which funds desperately needed research to tackle the diseases that devastate the lives of so many of our children. It has been funding medical breakthroughs since it began in 1952 including helping to introduce the first polio vaccines in the UK, developing the use of ultrasound in pregnancy and testing the rubella vaccine.
Action is currently funding research into areas including premature birth, epilepsy, asthma, scarlet fever, cerebral palsy, brain cancer and some rare and distressing conditions.
                                                      -END-
NOTES TO EDITORS
Photos
Tap the links below to download photos of Denis King.
For more information on Action Medical Research contact Peter Denton, Fundraising Communications Officer, on:
T: 01403 327412
E: pdenton@action.org.uk
W: action.org.uk
Follow us on Twitter at @actionmedres and @amr_events  
Like our Facebook page at facebook.com/actionmedres
Follow us on Instagram at @actionmedres and @actionevents
Action Medical Research is a leading UK-wide charity saving and changing children's lives through medical research. For more than 65 years we've helped pioneer ways to prevent disease and develop treatments benefiting millions of people. Our research has helped to beat polio in the UK, develop ultrasound in pregnancy, fight meningitis and prevent stillbirths. But we urgently need to develop more new treatments and cures for sick babies and children and we can't do it without you.
Join our fight for little lives today.
Charity reg. nos 208701 and SC039284.