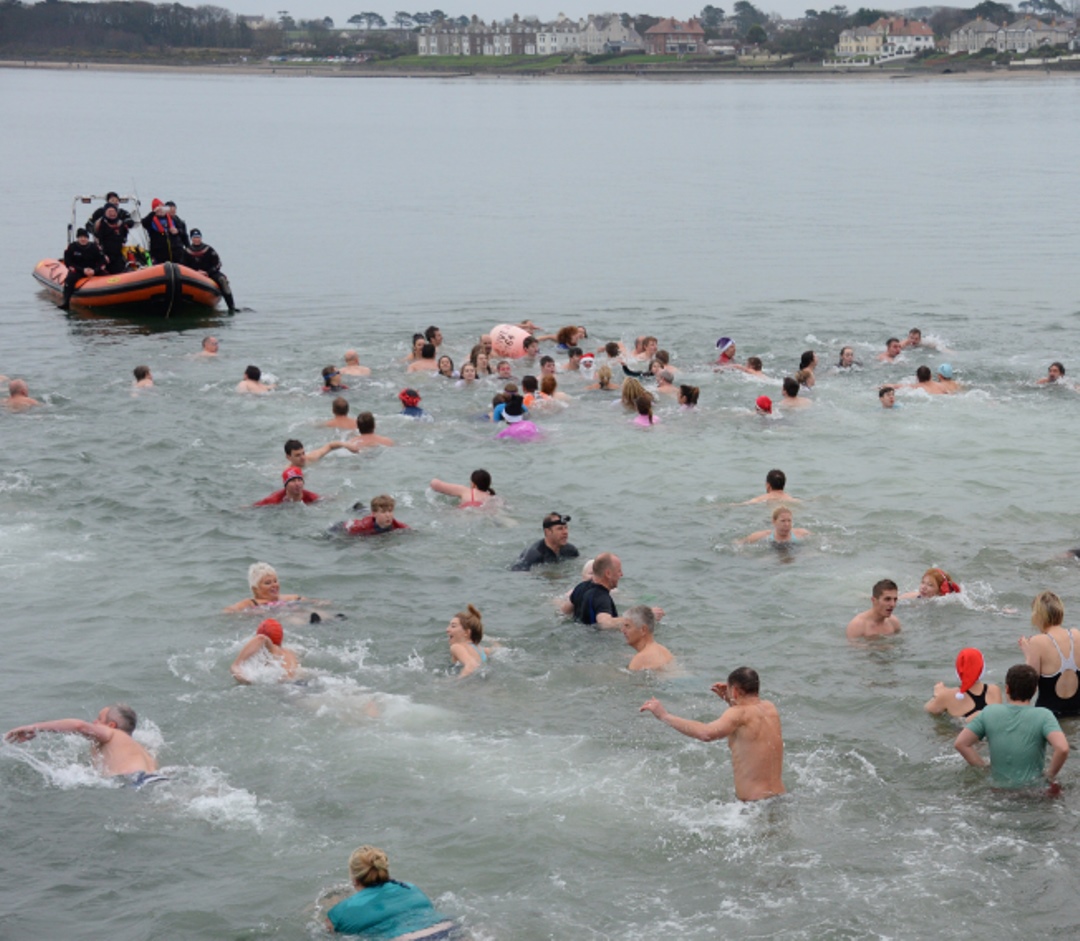 There will be some brave bathers in Bangor this Boxing Day, as dedicated charity supporters prepare to immerse themselves in the Irish Sea.
The 32nd annual 'Boxing Day Swim' is again being held at the Ballyholme Yacht Club and children's charity Action Medical Research will once again be the chosen beneficiary.
David Graham is the charity's Head of Community and Events Fundraising: "We are extremely grateful to the organisers and to everyone who takes part in this chilly challenge.
"It's become something of an annual tradition and I do hope everyone who takes part this year has a great time – and brings plenty of layers to warm up afterwards!"
The Boxing Day Swim will be held on Wednesday 26 December from 10.45am with an 11am 'plunge' time.
Former Rugby international Trevor Ringland is one of the event organisers and says he's looking forward to seeing everyone there: "The great thing about this challenge is the camaraderie; it's a family event and anyone is welcome to come and have a dip.
"We always advise participants to wear shoes and as usual pregnancy is the only excuse for avoiding participation!
"What better way to burn off those Christmas dinner calories than a brisk dip in the Irish Sea?! We'll look forward to seeing everyone there."
You can find out more information about the event by emailing trevor.ringland@mac-rit.com
Action Medical Research is a UK-wide children's charity which funds desperately needed research to tackle the diseases that devastate the lives of so many of our children. It has been funding medical breakthroughs since it began in 1952 including helping to introduce the first polio vaccines in the UK, developing the use of ultrasound in pregnancy and testing the rubella vaccine.
The charity is currently funding research into areas including premature birth, epilepsy, asthma, scarlet fever, cerebral palsy, brain cancer and some rare and distressing conditions.
There are currently three areas of Action funded research being carried out in Northern Ireland, which include:
Down syndrome: the mysterious benefits of bifocal glasses (University of Ulster Centre for Child and Adolescent Health)
Premature birth: tackling children's difficulties with maths at school (Ulster University School of Education)
Helping children in special schools to overcome vision problems (Queens University, Belfast Optometry department,The Royal Victoria Hospital)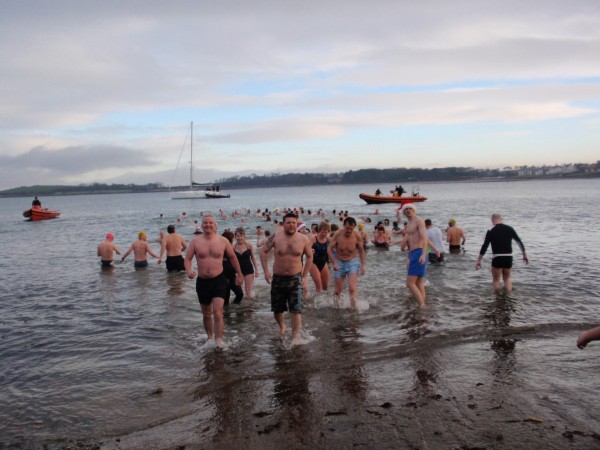 -ENDS-
NOTES TO EDITORS:
You can find out more information about Action-funded research carried out in Northern Ireland here https://www.action.org.uk/events/your-area/northern-ireland
Photos
You can download images from previous years by tapping on the links below:
https://www.action.org.uk/sites/default/files/downloads/press/boxing_day_swim_2014_instagram.jpg
https://www.action.org.uk/sites/default/files/downloads/press/boxing_day_swim_0.jpg
For more information on Action Medical Research contact Peter Denton, Fundraising Communications Officer, on:
T: 01403 327412
E:pdenton@action.org.uk
W: action.org.uk
Follow us on Twitter at @actionmedres and @amr_events  
Like our Facebook page at facebook.com/actionmedres
Follow us on Instagram at @actionmedres and @actionevents
Action Medical Research is a leading UK-wide charity saving and changing children's lives through medical research. For more than 65 years we've helped pioneer ways to prevent disease and develop treatments benefiting millions of people. Our research has helped to beat polio in the UK, develop ultrasound in pregnancy, fight meningitis and prevent stillbirths. But we urgently need to develop more new treatments and cures for sick babies and children and we can't do it without you.
Join our fight for little lives today.
Charity reg. nos 208701 and SC039284.