Archived
Please note, this page may contain outdated information or subject matter.
Melissa Taylor is getting ready for an exhausting fitness fundraising challenge for children's charity Action Medical Research.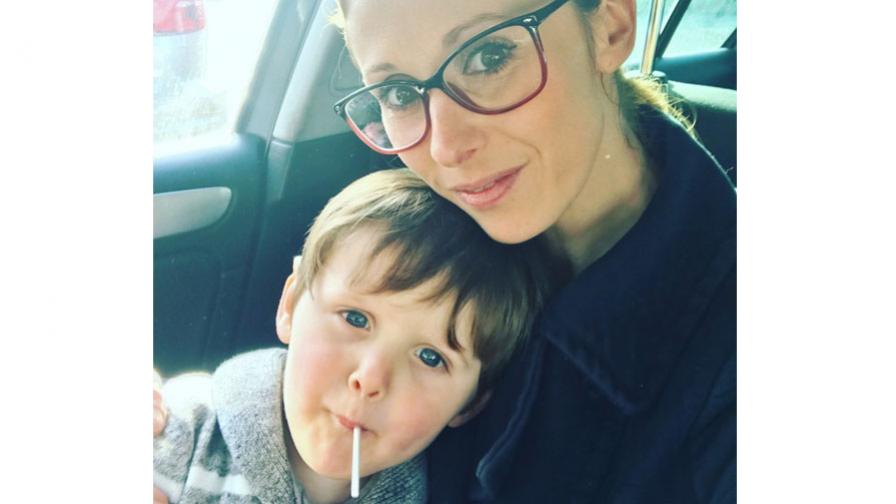 The 33-year-old, who lives with her husband and three year-old son in Portishead, will be taking on 12 hours' worth of fitness classes on Thursday 30 January.
Melissa says she wants to help raise funds and awareness for Action following Albie's premature birth: "He was born eight weeks early and initially he couldn't breathe on his own so he was immediately put on a respirator for around 36 hours."
"Albie was so small, weighing just 4lbs 3oz. The doctors needed to help him grow and so he was put in an incubator for a while and then a 'hot cot' to help regulate his temperature. It was 30 days before we could take Albie home. We're so fortunate that he's now a happy, healthy toddler."
Melissa will be taking part in back-to-back exercise classes at PureGym Bristol Union Gate from 10am – 10pm. They'll include Spin, HIIT, Circuits and Yoga.
Speaking ahead of the challenge, the gym manager admitted the one thing she's not particularly looking forward to: "The next day! I've got some friends coming from other gyms in the area who will be taking some of the classes. I'm sure they'll be keen to put me through my paces, especially if they've been in classes I've taught over the years!"
Action Medical Research is a UK-wide children's charity which funds desperately needed research to tackle the diseases that devastate the lives of so many of our children. It has been funding medical breakthroughs since it began in 1952 including helping to introduce the first polio vaccines in the UK, developing the use of ultrasound in pregnancy and testing the rubella vaccine.
The charity recently launched its BORN TOO SOON campaign which will run until 2020.
The aim is to raise £1 million to help fund vital research that can save little lives. 
Action is currently funding research into areas including premature birth, epilepsy, asthma, scarlet fever, cerebral palsy, brain cancer and some rare and distressing conditions.
-END-
NOTES TO EDITORS:
You can see Melissa's fundraising page here:
https://www.justgiving.com/fundraising/mel-taylor-12hoursofgroupex
For more information on Action Medical Research contact Peter Denton, Fundraising Communications Officer, on:
T: 01403 327412
E:pdenton@action.org.uk
W: action.org.uk
Follow us on Twitter at @actionmedres and @amr_events  
Like our Facebook page at facebook.com/actionmedres
Follow us on Instagram at @actionmedres and @actionevents
Action Medical Research is a leading UK-wide charity saving and changing children's lives through medical research. For more than 65 years we've helped pioneer ways to prevent disease and develop treatments benefiting millions of people. Our research has helped to beat polio in the UK, develop ultrasound in pregnancy, fight meningitis and prevent stillbirths. But we urgently need to develop more new treatments and cures for sick babies and children and we can't do it without you.
Join our fight for little lives today.
Charity reg. nos 208701 and SC039284.