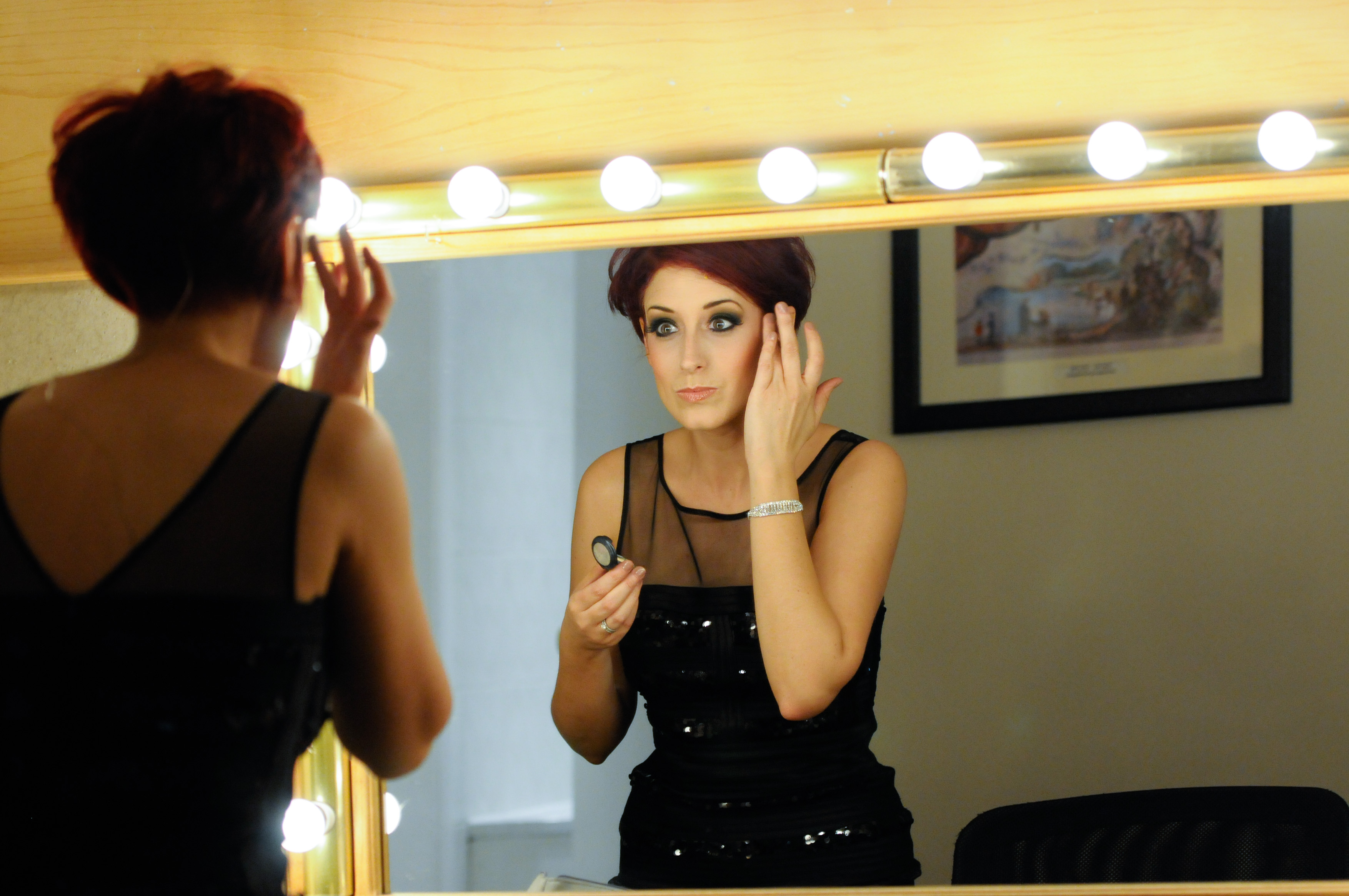 Actress and singer Connie Fisher will be the star of the show at an annual fundraising event in Aberdeen in aid of UK-wide children's charity Action Medical Research.
The How Do You Solve a Problem Like Maria? star will take centre stage at the Aberdeen Ladies' Lunch at the Marcliffe Hotel and Spa on Thursday, 17 March.
In 2015, the lunch raised almost £10,000 to save and change the lives of sick and disabled babies and children and this will be the 19th year it has been held by the Aberdeen Action Medical Research Committee. The fun starts at midday with a glass of bubbly on arrival followed by a two-course lunch.
Best known as the winner of the Andrew Lloyd Webber BBC One talent contest, Connie Fisher received excellent reviews in the lead role in The Sound of Music in London's West End in 2006. She was so successful that her contract was extended for the show's UK tour and Connie also performed at the Concert for Diana at London's Wembley Stadium in front of 63,000 people.
However, tragedy struck when she was diagnosed with a congenital disorder of the vocal cords for which she underwent surgery in April 2009. The loss of her precious voice set Connie on a journey to see if there was any way to get it back which she shared in the BBC documentary I'll Sing Once More.
"We're really looking forward to welcoming Connie as the speaker at this year's Aberdeen Ladies' Lunch - her personal, courageous and honest view of the highs and lows of being born with an amazing gift is inspiring," says Janet Balcombe, Action Medical Research's Community Fundraising Manager for Scotland.
"Connie is still a woman with a voice you'll want to listen to and we can't wait to hear what she has to say."
With the help of its supporters, Action Medical Research has played a significant role in many medical breakthroughs for more than 60 years, from the development of the first UK polio vaccines to the use of ultrasound in pregnancy.
The charity has more than £11 million currently invested in the work of more than 230 top researchers, working on over 75 projects across the UK into meningitis, Down syndrome, epilepsy and premature birth, as well as some rare and distressing conditions that severely affect children.
Among the research the charity is currently funding is a study at the University of Aberdeen's Institute of Medical Sciences. Around 200 babies are born with cataracts each year in the UK1 and the study is looking at whether a revolutionary new approach to surgery might give children better eyesight than is currently possible, a benefit that would have far-reaching implications for children and their families.
The University of Aberdeen's Child Health department is also involved in another study based at the Royal Alexandra Children's Hospital in Brighton into evidence that a commonly used asthma medicine, called salmeterol, may offer little benefit to some of the children who are taking it. Professor Somnath Mukhopadhyay is investigating whether children's genetic make-up should be taken into account when deciding whether to give them this asthma medicine or an alternative – whether this improves children's quality of life and gives better control of their asthma.
For more details on the Aberdeen Ladies' Lunch and to purchase tickets, priced at £38, please contact Cecilia Cooper on 01236 782820 or email ccooper@action.org.uk
- ENDS -
For high-res images of Connie Fisher, please click on the links below:
https://www.action.org.uk/sites/default/files/downloads/press/connie_fisher_1.jpg
https://www.action.org.uk/sites/default/files/downloads/press/connie_fisher_2.jpg
References:
RNIB. Congenital cataracts. http://www.rnib.org.uk/eyehealth/eyeconditions/conditionsac/Pages/congen... Website accessed 15 January 2014.
NOTES TO EDITORS:
For more information on Action Medical Research, please contact Ellie Evans, Fundraising Communications Officer, on:
T 01403 327480
Follow us on Twitter at @actionmedres and @amr_events  
Like our Facebook page at facebook.com/actionmedres
Follow us at pinterest/actionmedres
Action Medical Research is a leading UK-wide charity saving and changing children's lives through medical research. For more than 60 years we've helped pioneer ways to prevent disease and develop treatments benefiting millions of people. Our research has helped to beat polio in the UK, develop ultrasound, fight meningitis and prevent stillbirths. But we urgently need to develop more new treatments and cures for sick babies and children and we can't do it without you.
Join our fight for little lives today.
Charity reg. nos 208701 and SC039284.