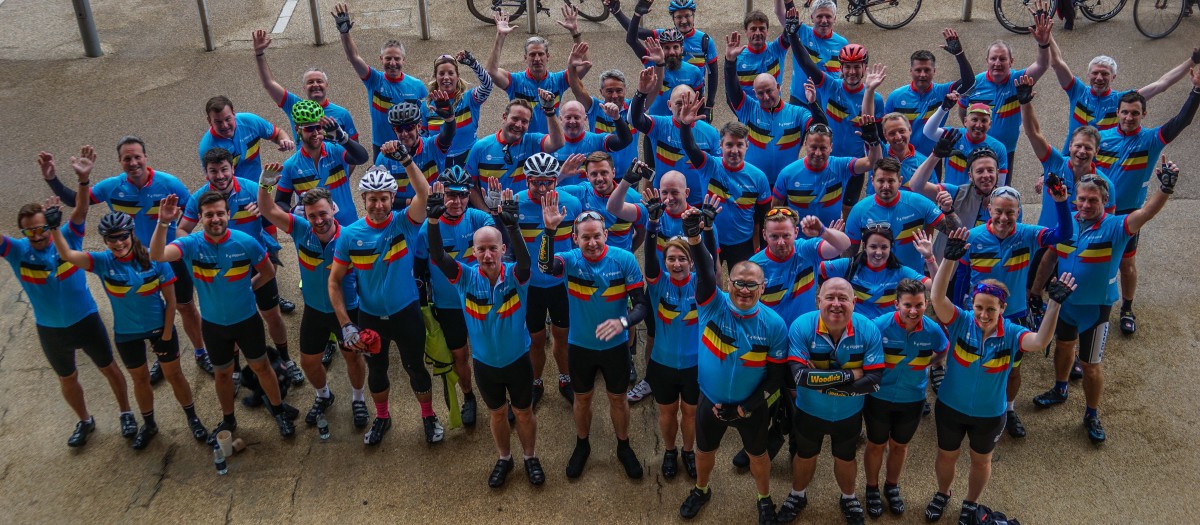 Action Medical Research is delighted to announce that the second annual 'Ziggurat' bike ride has raised more than £115,000!
Supported by Brett, Glider Technology and the Grafton Group the 2018 challenge saw 55 cyclists take on a 300 mile journey from London to Brussels.
"We are absolutely blown away with how successful this year's ride has been", says Action's Senior Partnerships Development Manager Sarah Stevenson. "We could not do it without our wonderful supporters and event partners. It's fantastic to see so many keen cyclists in the construction industry!"
The event started on Wednesday 12 September outside the iconic London Velodrome in the Olympic Park.
From there the cyclists rode across Essex to Harwich, boarded a ferry to the Hook of Holland before making their way to Amsterdam en route to the finish outside the Palais de Bruxelles on 15 September.
This was the charity's second 'Ziggurat' bike ride and Sarah Stevenson says plans are already in place for next year: "Action is synonymous with cycling events; our annual 'Champions of Cyclesport' dinner returns to Battersea later this year and next July sees the twentieth anniversary of our London to Paris fundraiser.
"It's a pleasure to work with so many members of the construction and built environment sector. I can't wait to see some familiar faces at Ziggurat 2019 and hopefully some new ones too!"
As well as event partners Brett, Glider Technology and the Graft Group a number of companies supported this year's Ziggurat including: CLOCS, Glider Bim, Mace, Morrissroe Group, Straightline Consulting and Willmott Dixon.
Action is a UK-wide children's charity which funds desperately needed research to tackle the diseases that devastate the lives of so many of our children. It has been funding medical breakthroughs since it began in 1952 including helping to introduce the first polio vaccines in the UK, developing the use of ultrasound in pregnancy and testing the rubella vaccine.
The charity is currently funding research into areas including premature birth, epilepsy, asthma, scarlet fever, cerebral palsy, brain cancer and some rare and distressing conditions.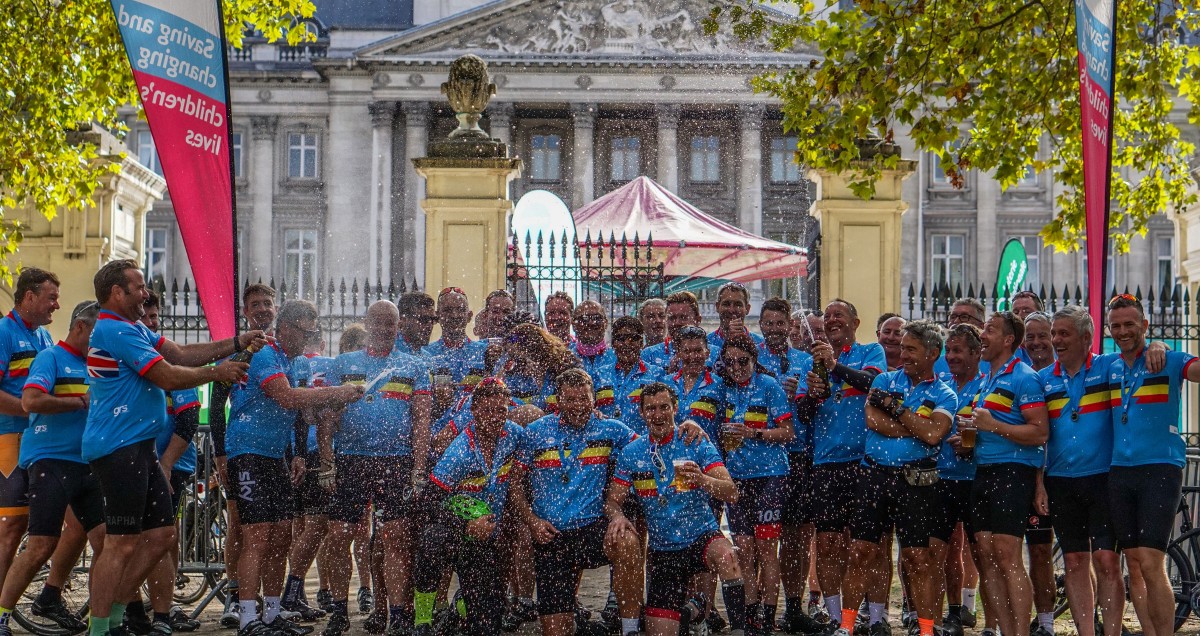 -END-
NOTES TO EDITORS:
Photos
Ziggurat riders at start:
https://www.action.org.uk/sites/default/files/downloads/press/ziggurat_group_start.jpg
Ziggurat riders:
https://www.action.org.uk/sites/default/files/downloads/press/ziggurat_group_cycling.jpg
Ziggurat medals:
https://www.action.org.uk/sites/default/files/downloads/press/ziggurat_medals.jpg
Ziggurat riders at finish:
https://www.action.org.uk/sites/default/files/downloads/press/ziggurat_group_finish_2.jpg
For more information on Action Medical Research, contact Peter Denton, Fundraising Communications Officer, on:
T: 01403 327412
Follow us on Twitter at @actionmedres and @amr_events 
Like our Facebook page at facebook.com/actionmedres
Follow us on Instagram at @actionmedres and @actionevents 
Action Medical Research is a leading UK-wide charity saving and changing children's lives through medical research. For more than 65 years we've helped pioneer ways to prevent disease and develop treatments benefiting millions of people. Our research has helped to beat polio in the UK, develop ultrasound in pregnancy, fight meningitis and prevent stillbirths. But we urgently need to develop more new treatments and cures for sick babies and children and we can't do it without you.
Join our fight for little lives today.
Charity reg. nos 208701 and SC039284.