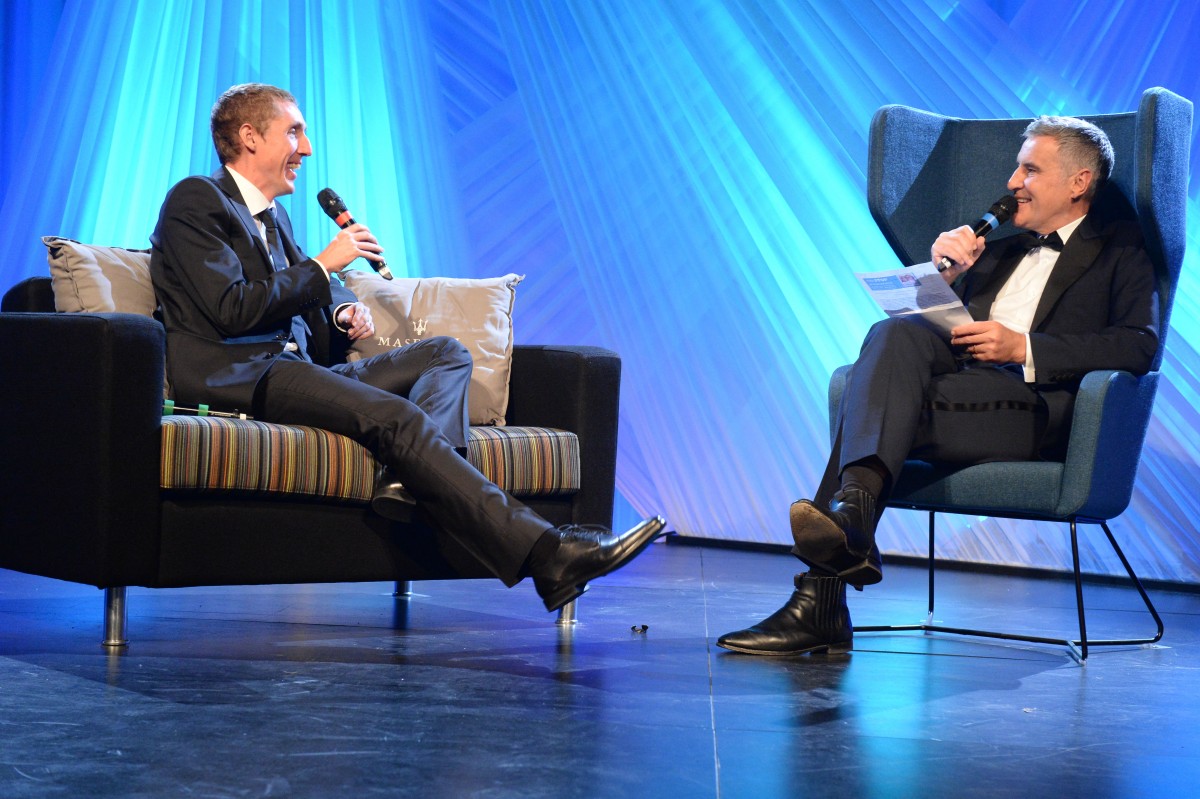 Action Medical Research has confirmed the full list of cycling and sports superstars who will be attending the 2018 Champions of Cyclesport dinner, kindly supported by Garmin.
The annual event – which will be held at Battersea Evolution on 22 November – has raised more than £1.5 million for Action since 2010.
Olympian and 2018 Tour de France stage winner Dan Martin is the latest to confirm his attendance for the third time: "This is a very special event for me. Action is passionate about its cycling and I feel a particular connection to the work it's doing to help poorly babies.
"I was born five weeks premature, so the research which Action helps fund into what causes some women to go into labour early is particularly poignant for me."
Also returning to the gala event on 22 November is Dani Rowe, MBE.  The cycling superstar has won Olympic Gold, 3 World titles and numerous European and British medals including a bronze at the 2018 Commonwealth Games.
Dani says she is always impressed with the variety of challenges available for the charity's supporters: "Action organises some amazing cycling events across the UK. I think it's great that anyone can sign up for a personal challenge and know they're helping a worthy cause at the same time." 
The full line-up includes:
Dan Martin
Dani Rowe MBE
Sir Chris Hoy
Amy Williams MBE
Rochelle Gilmore
Dan Lloyd
Martyn Ashton
Hannah Walker
Sally Gunnell OBE
Jon Mould
Dean Downing
Yanto Barker
Matthew Stephens
Connor Swift
The Action Medical Research 'Champions of CycleSport Dinner' is a major event in the calendar for all cycling enthusiasts. As well as a chance to meet and talk to some of the world's most elite athletes, there's also the opportunity to purchase some unique memorabilia and experiences.
Last year's sold-out event raised £260,000 with some amazing prizes auctioned off on the night including: a Garmin Fenix Watch, an original portrait of Stephen Roche (painted by Paul Oz) and a framed Red Jersey from the Vuelta, signed by the winner Chris Froome.
Tables for the 2018 event for 10 people are available in Bronze, Silver or Gold class – the coveted Gold standard has the best view in the house and your very own cycling legend guaranteed at your table.
This year's Champions of CycleSport Dinner is kindly supported by Garmin, Rouleur and Frog bikes.
Action Medical Research is a UK-wide children's charity which funds desperately needed research to tackle the diseases that devastate the lives of so many of our children. It has been funding medical breakthroughs since it began in 1952 including helping to introduce the first polio vaccines in the UK, developing the use of ultrasound in pregnancy and testing the rubella vaccine.
The charity is currently funding research into areas including premature birth, epilepsy, asthma, scarlet fever, cerebral palsy, brain cancer and some rare and distressing conditions.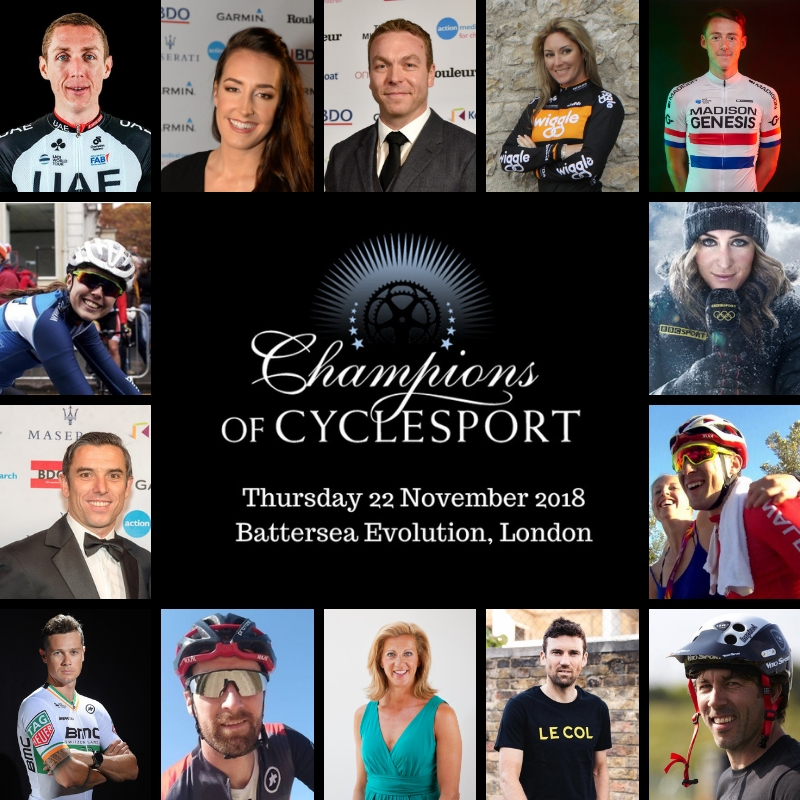 -ENDS-
NOTES TO EDITORS:
Videos
Short highlight video of last year's Champs Dinner:
https://www.youtube.com/watch?v=Dx5V1hrN_Wk&t=2s
Photos (from 2017 Champs Dinner)
Dan Martin chatting with Dermot Murnaghan:
https://www.action.org.uk/sites/default/files/downloads/press/champsdinner17_martin_murnaghan.jpg
Dan Martin
https://www.action.org.uk/sites/default/files/downloads/press/dan_martin_0.jpg
Dani Rowe:
https://www.action.org.uk/sites/default/files/downloads/press/dani_rowe.jpg
Rochelle Gilmore:
https://www.action.org.uk/sites/default/files/downloads/press/rochelle_gilmour.jpg
Yanto Barker:
https://www.action.org.uk/sites/default/files/downloads/press/yanto_barker.jpg
Please credit Pete Glowski at South Bank Photography
Sir Chris Hoy:
https://www.action.org.uk/sites/default/files/downloads/press/chris_hoy_champions_2015_0.jpg
Please credit Phil O'Connor
For more information on Action Medical Research contact Peter Denton, Fundraising Communications Officer, on:
T: 01403 327412
E:pdenton@action.org.uk
W: action.org.uk
Follow us on Twitter at @actionmedres and @amr_events  
Like our Facebook page at facebook.com/actionmedres
Follow us on Instagram at @actionmedres and @actionevents
Action Medical Research is a leading UK-wide charity saving and changing children's lives through medical research. For more than 65 years we've helped pioneer ways to prevent disease and develop treatments benefiting millions of people. Our research has helped to beat polio in the UK, develop ultrasound in pregnancy, fight meningitis and prevent stillbirths. But we urgently need to develop more new treatments and cures for sick babies and children and we can't do it without you.
Join our fight for little lives today.
Charity reg. nos 208701 and SC039284.