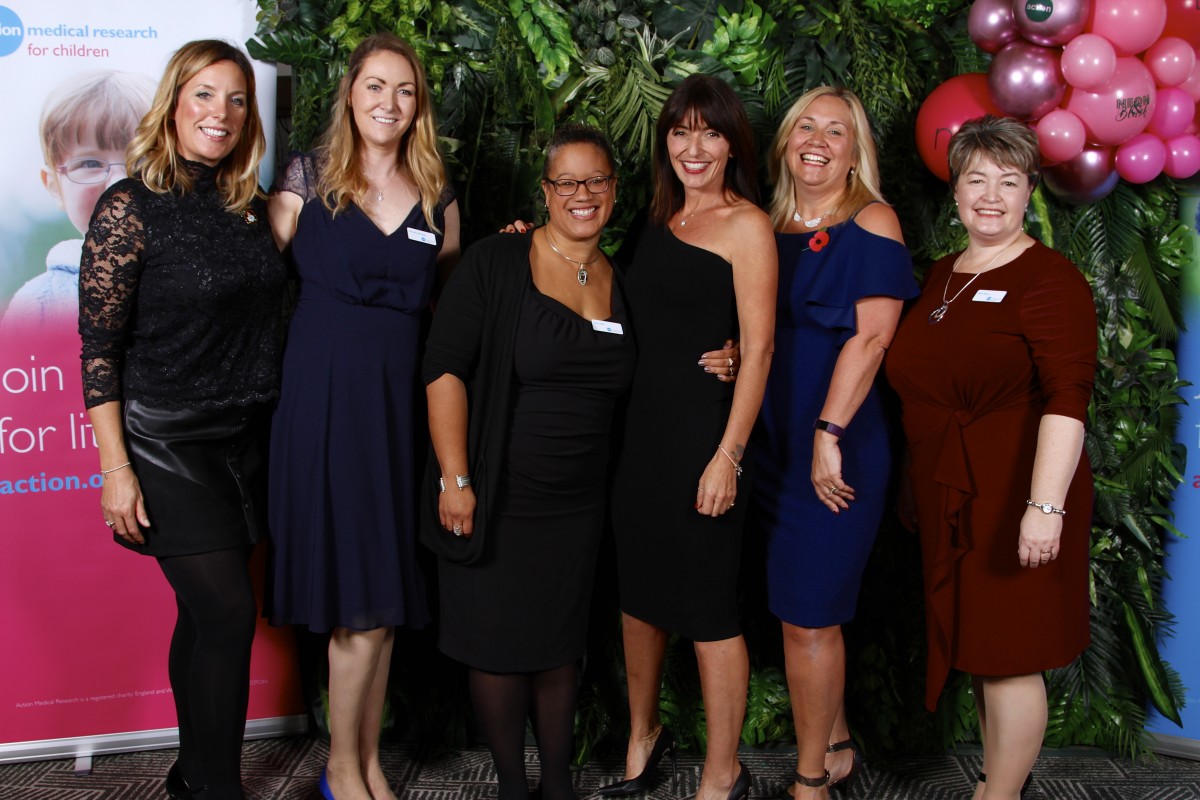 TV presenter Davina McCall returned to Southampton on Friday 9 November to host the 12th annual 'Dine with Davina' event for children's charity Action Medical Research.
Hundreds of guests attended the fundraising gala at the Grand Harbour Hotel to help raise vital funds.
Speaking afterwards, Davina said she was proud to once again represent the charity: "I know I say it every year, but this dinner really does get better and better!
"Our fabulous guests are always up for a giggle and it's just nice to be able to have a natter, enjoy some fab entertainment and of course raise funds and awareness for Action. I love it!"
Davina has been supporting Action for many years, having first been introduced to the charity by her granny 'Pippy'.
Action's Community Fundraiser for Hampshire Clara Gill says it's a hugely important date in the fundraising calendar: "We always look forward to holding this event in Southampton because the atmosphere is always so friendly, with our guests determined to have a good time!
"Davina is such a passionate supporter of ours and always goes out of her way to make sure everyone who attends is enjoying themselves.
"I'd like to thank everyone who came on Friday for their generosity and for helping make it such a fun atmosphere. I can't wait for next year!"
As well as musical entertainment from former Mr England and singing sensation Jordan Williams, there was a live auction hosted by local legend John Cameron.
Some of the lots included: a Southampton FC football shirt signed by the current first team; a ride on the BA i360 + tickets to Komedia in Brighton for four people; and two top price tickets to see ABC in Bournemouth.
This year's 'Dine with Davina' was kindly supported by Next and Rachel Campbell Associates.
Action Medical Research is a UK-wide children's charity which funds desperately needed research to tackle the diseases that devastate the lives of so many of our children. It has been funding medical breakthroughs since it began in 1952 including helping to introduce the first polio vaccines in the UK, developing the use of ultrasound in pregnancy and testing the rubella vaccine.
The charity is currently funding research into areas including premature birth, epilepsy, asthma, scarlet fever, cerebral palsy, brain cancer and some rare and distressing conditions.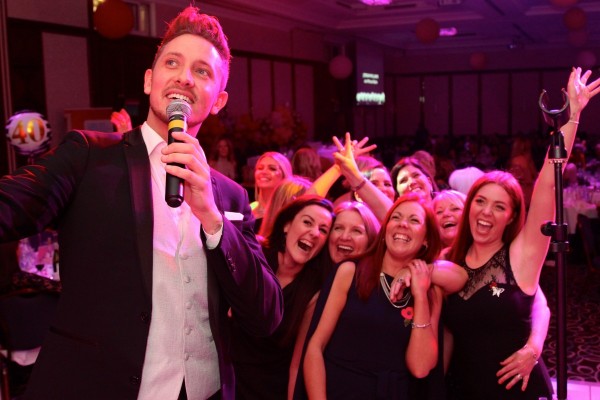 -ENDS-
NOTES TO EDITORS:
Photos (please credit Lee Collier)
Davina McCall
https://www.action.org.uk/sites/default/files/downloads/press/dwd18_davina.jpg
Davina with the Action team:
https://www.action.org.uk/sites/default/files/downloads/press/dwd18_action.jpg
(L-R: Sarah Stevenson, Victoria Simkins, Clara Gill, Davina McCall, Paula Ray, Ruth Dean)
Jordan Williams:
https://www.action.org.uk/sites/default/files/downloads/press/dwd18_jordan.jpg
For more information on Action Medical Research contact Peter Denton, Fundraising Communications Officer, on:
T: 01403 327412
E:pdenton@action.org.uk
W: action.org.uk
Follow us on Twitter at @actionmedres and @amr_events  
Like our Facebook page at facebook.com/actionmedres
Follow us on Instagram at @actionmedres and @actionevents
Action Medical Research is a leading UK-wide charity saving and changing children's lives through medical research. For more than 65 years we've helped pioneer ways to prevent disease and develop treatments benefiting millions of people. Our research has helped to beat polio in the UK, develop ultrasound in pregnancy, fight meningitis and prevent stillbirths. But we urgently need to develop more new treatments and cures for sick babies and children and we can't do it without you.
Join our fight for little lives today.
Charity reg. nos 208701 and SC039284.