Action Medical Research and Davina McCall are pleased to confirm the return of 'Dine with Davina' to the Leonardo Royal Grand Harbour Hotel, Southampton.
Sadly, the live event was cancelled in 2020 due to COVID-19, but preparations are now in full swing for this year's event which will be held on Friday 8th October, 2021.
This will be the TV star's 15th ladies lunch for Action Medical Research.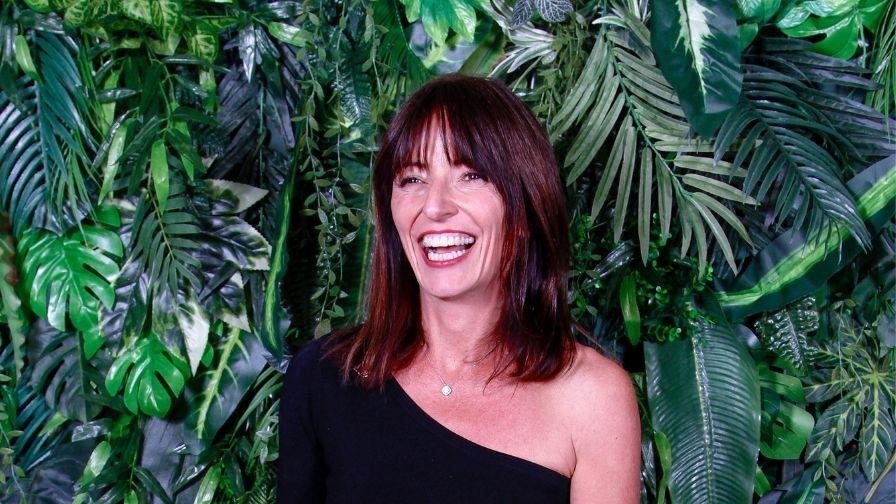 Special Events Fundraiser Ruth Dean says she's really excited: "Tickets are selling well for this event and we are just so excited that we are going to be able to see old friends and new. We always have a great time and Davina is so good to have shown her support for the charity over the years."
"Naturally, we will be guided by any government guidelines in place at the time in relation to COVID-19, but we are optimistic that the event will feel just as good as it always does – if not better."
Guests will enjoy a glass of bubbly at the drinks reception whilst being entertained by close-up magicians and will also have the opportunity to partake in some retail therapy from beautiful stalls filled with perfect gifts.
Guests will then be served a delicious 3-course lunch in the Mayflower Suite with an exclusive opportunity to hear from Davina as she chats to presenter and singer Jordan Williams about her year gone by.
As well as hearing from Davina, the afternoon will be filled with fun and games, along with incredible prizes to be won and money-can't-buy items in the Live Auction – all raising money for children's charity Action Medical Research.
Jordan William's will help to finish off a wonderful afternoon with live entertainment and then hand over to the DJ for the after-party.
Secure your tickets to 'Dine with Davina' and join hundreds of ladies to enjoy a delicious lunch, live musical entertainment and hilarious celebrity anecdotes from Davina herself. You will have a wonderful time and more importantly, you can help raise vital funds to support Action's life-changing work.
Tickets are £85 each (table of ten £795) and are available to book online now at: action.org.uk/events/social-events/dine-davina.
'Dine with Davina' is once again proudly supported by Next, Garmin and local civil engineering company TSML.
Action Medical Research is a UK-wide children's charity which funds desperately needed research to tackle the diseases that devastate the lives of so many of our children. It has been funding medical breakthroughs since it began in 1952 including helping to introduce the first polio vaccines in the UK, developing the use of ultrasound in pregnancy and testing the rubella vaccine.
Action is currently funding research into areas including how COVID-19 affects children, premature birth, epilepsy, asthma, scarlet fever, cerebral palsy, brain cancer and some rare and distressing conditions.
-END-
NOTES TO EDITORS:
Find out more about the event: action.org.uk/events/social-events/dine-davina.
For more information on Action Medical Research contact:
Grace Wardley, Communications and Engagement Officer:
T: +44(0)7725 090008
E: gwardley@action.org.uk
W: action.org.uk
Follow us on Twitter at @actionmedres and @amr_events  
Like our Facebook page at facebook.com/actionmedres
Follow us on Instagram at @actionmedres and @actionevents
Action Medical Research is a leading UK-wide charity saving and changing children's lives through medical research. For more than 65 years we've helped pioneer ways to prevent disease and develop treatments benefiting millions of people. Our research has helped to beat polio in the UK, develop ultrasound in pregnancy, fight meningitis and prevent stillbirths. But we urgently need to develop more new treatments and cures for sick babies and children and we can't do it without you.
Join our fight for little lives today.