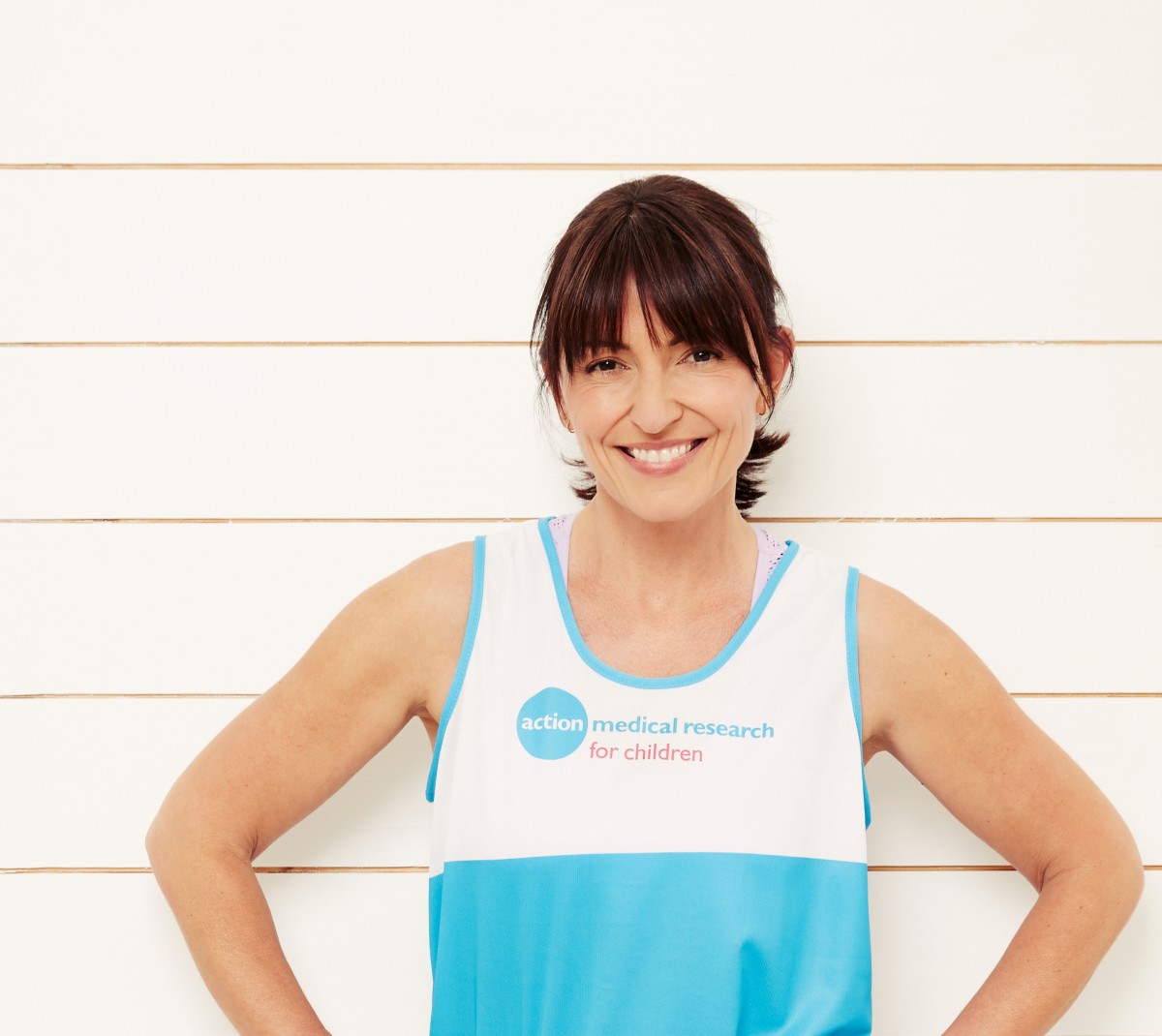 Davina Mccall - a longtime Action supporter - is getting ready for the Great North Run
With just weeks to go Davina McCall is continuing to train hard for The Great North Run in another fabulous fundraising effort for Action Medical Research.
The TV presenter has supported the UK-wide charity since she was a child. Inspired by her granny Pippy, she has brought her warmth, charisma and determination to countless fundraising events over the years.
Earlier this summer, Davina cycled 68 miles across the Sussex countryside for her annual 'Big Sussex Bike Ride' which attracted more than 400 riders and raised over £25,000.
"Action is a charity that's really close to my heart. So many people have been touched by the studies they've funded - from the polio vaccine to learning the importance of taking folic acid during pregnancy - so it is great to be able to help raise funds for the children's charity."
Davina will join thousands of other runners on the 13.1 mile course which starts in Newcastle upon Tyne and ends in South Shields.
To support Davina's fundraising, please visit this page.
Action Medical Research is a UK-wide children's charity which funds desperately needed research to tackle the diseases that devastate the lives of so many of our children. It has been funding medical breakthroughs since it began in 1952 including helping to introduce the first polio vaccines in the UK, developing the use of ultrasound in pregnancy and testing the rubella vaccine.
The charity is currently funding research into conditions including asthma, prematurity, epilepsy, meningitis, cerebral palsy, brain cancer and some rare and distressing conditions.
- ENDS –
NOTES TO EDITORS:
To download an image of Davina Mcall:
https://www.action.org.uk/sites/default/files/downloads/press/davina-_running_small.jpg
For more information on Action Medical Research, contact Peter Denton, Fundraising Communications Officer, on:
T: 01403 327480
E:pdenton@action.org.uk
W: action.org.uk
Follow us on Twitter at @actionmedres and @amr_events  
Like our Facebook page at facebook.com/actionmedres
Follow us at pinterest/actionmedres
Action Medical Research is a leading UK-wide charity saving and changing children's lives through medical research. For 65 years we've helped pioneer ways to prevent disease and develop treatments benefiting millions of people. Our research has helped to beat polio in the UK, develop ultrasound in pregnancy, fight meningitis and prevent stillbirths. But we urgently need to develop more new treatments and cures for sick babies and children and we can't do it without you.
Join our fight for little lives today.
Charity reg. nos 208701 and SC039284.