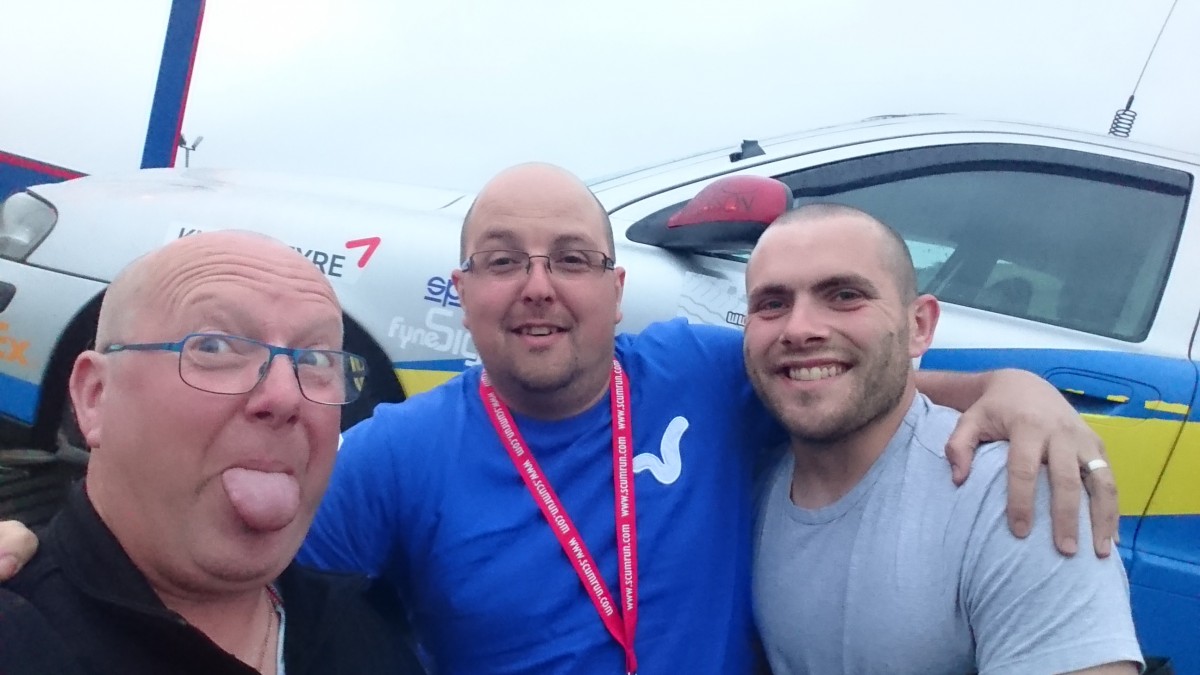 'Scumrun' returns in May 2018 and car enthusiasts are being encouraged to sign up now for the charity challenge.
One man who's already on board is 53-year-old Ian 'Haggis' Gatens, a tanker driver from East Kilbride.
Ian has taken part in seven consecutive Scumruns along with his son Kyle and says they can't wait to take on their eighth: "You've got the camaraderie, the challenge, the chance to meet and greet everyone involved and of course the reward for all the fundraising effort. What's not to like?"
Every year, hundreds of people set themselves the challenge of buying a suitable vehicle, decorating it (and themselves) before taking on the five-day mystery route across Europe.
Teams can spend as much or little as they want on cars (there are various different classes): the challenge is to make sure the vehicle can actually complete the course!
In 2018, Ian plans on donning a kilt and riding with his son Kyle Gatens, 26, a garage equipment fitter for Arnold Clark, and Scott Docherty, 34, who is a fellow tanker driver at Lewis Tankers.
They've already got their car sorted too. "I hope to use "Lightning Macsween", our car from 2016. He got us round the course last year which involved driving from Scotland to Kent, then through central France, Germany, Austria and Switzerland before heading back. Six days and 3,500 miles… dedication is required."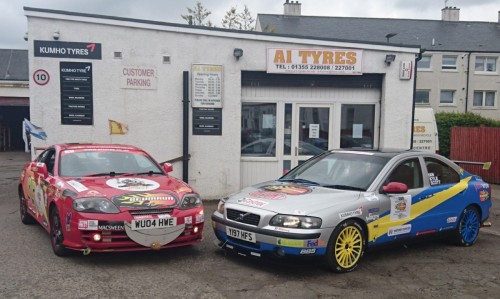 And for Ian, the fundraising is just as important as the driving challenge itself: "Obviously it's great to have a bit of a jolly jaunt across the continent with your mates, but it really brings it home to think that worthy causes get to benefit from the event.
"We always try and do our bit by visiting local schools and retail outlets, attending birthday parties and even taking people for drives with all proceeds going to the charity."
Next year children's charity Action Medical Research will be the chosen cause.
Action's Head of Relationship Fundraising, Toby Tennant said: "We're really excited to be working with the organisers and to be a part of Scumrun! Places are already beginning to fill up and that has a lot to do with the event's passionate fan base who return year after year.
"People like Ian Gatens really get into the fundraising spirit and we're hoping that 2018's event will be the most fun yet!"
Edward White, Managing Director of the Scumrun event, said: "The enthusiasm and passion of our participants really does seems to grow each year; if you're a fan of driving and like an adventure, Scumrun's the perfect team bonding experience!
"Obviously fundraising for charity is a big part of what we do and we're absolutely delighted to be supporting Action in 2018. With teams already starting to sign themselves up, we're confident next year's event will raise lots of money for vital research."
If you would like to find out more information about Scumrun 2018, tap here.
Action Medical Research is a UK-wide children's charity which funds desperately needed research to tackle the diseases that devastate the lives of so many of our children. It has been funding medical breakthroughs since it began in 1952 including helping to introduce the first polio vaccines in the UK, developing the use of ultrasound in pregnancy and testing the rubella vaccine.
The charity is currently funding research into conditions including asthma, prematurity, epilepsy, meningitis, cerebral palsy, brain cancer and some rare and distressing conditions.
-ENDS-
 NOTES TO EDITORS:
To download a photo of (L-R) Ian, Scott and Kyle:
https://www.action.org.uk/sites/default/files/downloads/press/scumrun_ian_gates_kyle_gatens_scott_docherty.jpg
To download a photo of "Lightning Macsween":
https://www.action.org.uk/sites/default/files/downloads/press/scumrun_macsween.jpg
For more information on Action Medical Research, contact Peter Denton, Fundraising Communications Officer, on:
T: 01403 327480
E:pdenton@action.org.uk
W: action.org.uk
Follow us on Twitter at @actionmedres and @amr_events  
Like our Facebook page at facebook.com/actionmedres
Follow us on Instagram at @actionmedres and @actionevents 
Action Medical Research is a leading UK-wide charity saving and changing children's lives through medical research. For 65 years we've helped pioneer ways to prevent disease and develop treatments benefiting millions of people. Our research has helped to beat polio in the UK, develop ultrasound in pregnancy, fight meningitis and prevent stillbirths. But we urgently need to develop more new treatments and cures for sick babies and children and we can't do it without you.
Join our fight for little lives today.
Charity reg. nos 208701 and SC039284.