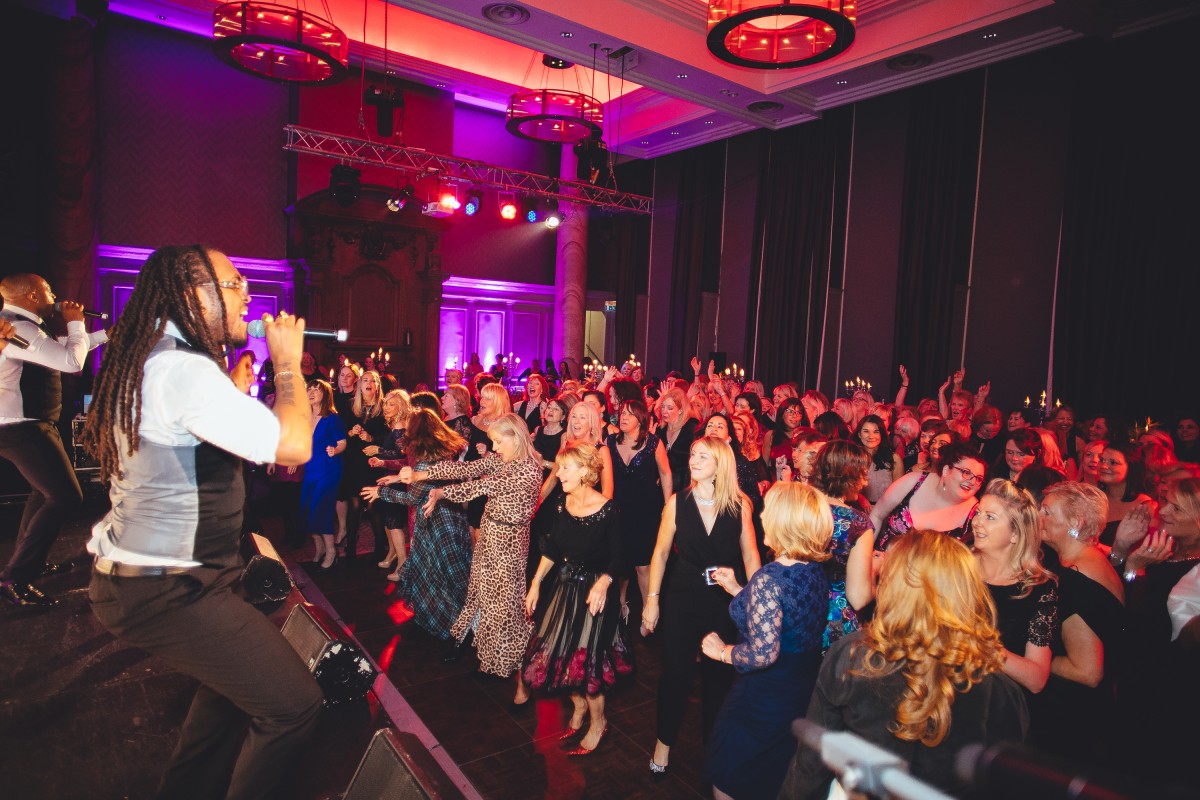 The 'Killer Heels and Cocktails' fundraising gala - kindly sponsored by RUSK AND RUSK -  was held in Glasgow on Friday 2 November for children's Charity Action Medical Research.
Around 350 hundred guests attended the glamorous event at The Grand Central Hotel, including renowned portrait artist Gerard M. Burns.
"I have been supporting Action for over a decade" said the 2003 'Not the Turner' prize winner. "It's an incredible charity that raises money to help fund vital medical research for poorly babies and children across the UK.
"Not many people are aware of Action, but it's a crucial organisation that helps us all gain a better understanding of some of the many conditions that can affect little ones from birth."   
Hosted by Heart FM's Paul Harper, the gala kicked off with a sparkling drinks reception, followed by a delicious two-course lunch with tea/coffee & treats.
As well as live entertainment from Edward Reid, The Pink Acid Dancers, SoulStars and Dukes of Pop there was also an opportunity to bid on some exclusive prizes in the charity auction.
Action's Community Fundraiser for Action Cecilia Cooper says Gerard M. Burns donated an incredible 'money-can't-buy' experience: "Gerard generously agreed to give his time to guide a group of lucky people around the Kelvingrove Art Gallery, visit his studio, enjoy a champagne lunch at the Glasgow Art Club and also included personalised signed prints.
"As you can imagine, that was a very popular item so Gerard decided to make this two lots. 
"I'd like to thank everyone who came for helping make this such a special event and to all the Glasgow committee members who work tirelessly behind the scenes every year to make it possible."
And the fun didn't stop there.  Glasgow Taxis kindly sponsored pink taxis to take the ladies to a fabulous 'After Party' of cocktails and canapés at Hutchesons City Grill.
Funds collected are still being calculated but are estimated to be around £100,000.
Action Medical Research is a UK-wide children's charity which funds desperately needed research to tackle the diseases that devastate the lives of so many of our children. It has been funding medical breakthroughs since it began in 1952 including helping to introduce the first polio vaccines in the UK, developing the use of ultrasound in pregnancy and testing the rubella vaccine.
The charity is currently funding research into areas including premature birth, epilepsy, asthma, scarlet fever, cerebral palsy, brain cancer and some rare and distressing conditions.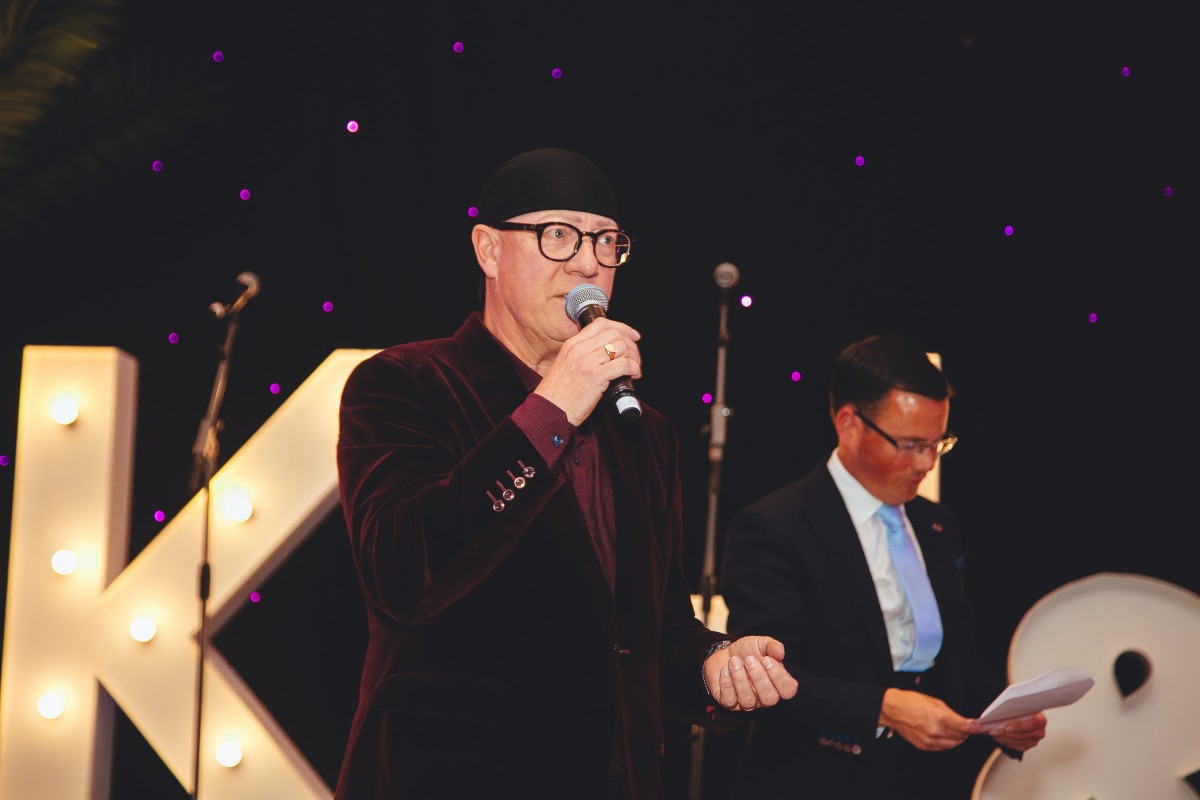 Gerard M. Burns on stage
-ENDS-
NOTES TO EDITORS:
Photos (please credit Will McGregor)
Gerard M. Burns
https://www.action.org.uk/sites/default/files/downloads/press/khac_burns.jpg
Killer Heels stand
https://www.action.org.uk/sites/default/files/downloads/press/khac.jpg
Killer Heels crowd
https://www.action.org.uk/sites/default/files/downloads/press/khac_crowd.jpg
For more information on Action Medical Research contact Peter Denton, Fundraising Communications Officer, on:
T: 01403 327412
E:pdenton@action.org.uk
W: action.org.uk
Follow us on Twitter at @actionmedres and @amr_events  
Like our Facebook page at facebook.com/actionmedres
Follow us on Instagram at @actionmedres and @actionevents
Action Medical Research is a leading UK-wide charity saving and changing children's lives through medical research. For more than 65 years we've helped pioneer ways to prevent disease and develop treatments benefiting millions of people. Our research has helped to beat polio in the UK, develop ultrasound in pregnancy, fight meningitis and prevent stillbirths. But we urgently need to develop more new treatments and cures for sick babies and children and we can't do it without you.
Join our fight for little lives today.
Charity reg. nos 208701 and SC039284.