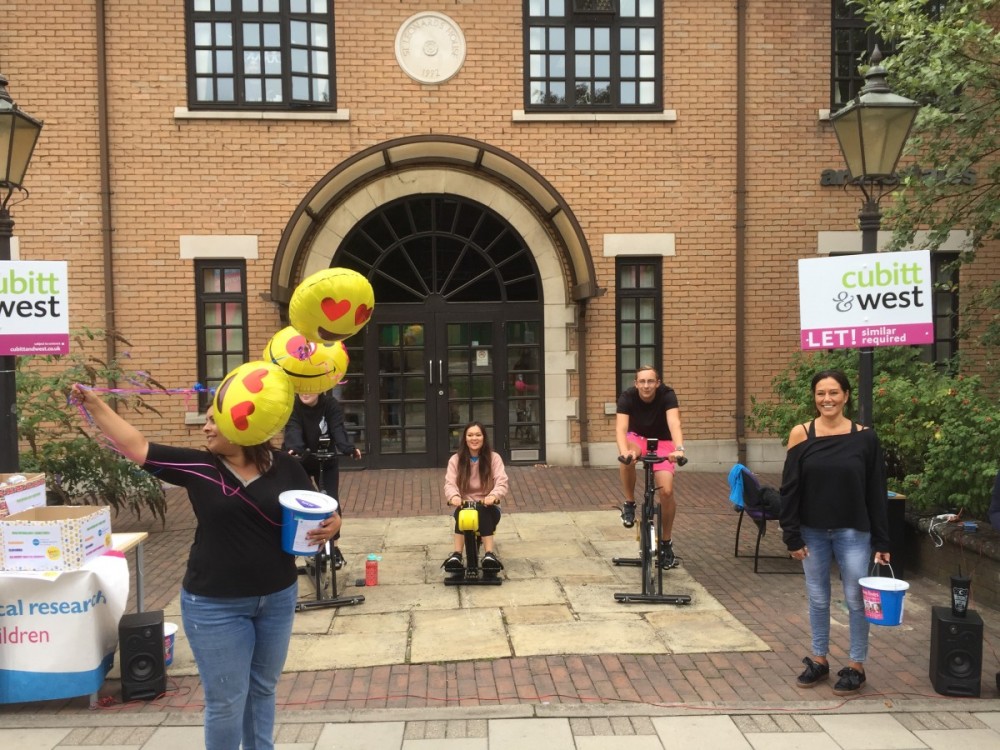 For the second time in two weeks colleagues from the Arun Estates Customer & Property Care Department in Horsham have gone the extra mile for Action Medical Research.
On Wednesday 22 August, team members took it in turns to ride on static bikes or rowing machines outside their offices in North Street from 8am – 6pm.
Their aim was to once again travel 735 miles, which is the equivalent of Horsham to Malaga!
"We were determined to give it another go" says Assistant Manager Ryan Winn. "We were in the bandstand in the Carfax on Thursday 9 August, but it poured with rain the whole day!"
And so the team set up their mini outdoor gym and repeated the challenge.
Ryan says they were really pleased with the public's support: "We've used this location to fundraise for Action the last two or three years and it's amazing how many people wander past and ask us what's going on!
"We got quite a few beeps from passing traffic and lots of positive messages of support which was brilliant! I'm just pleased the weather was a bit kinder to us this time around!"
The combined total amount raised by Arun Estates for Action Medical Research was just over £900.
The UK-wide children's charity funds desperately needed research to tackle the diseases that devastate the lives of so many of our children. It has been funding medical breakthroughs since it began in 1952 including helping to introduce the first polio vaccines in the UK, developing the use of ultrasound in pregnancy and testing the rubella vaccine.
Last year Arun Estates held a similar 'Big Event' in Horsham.
And in July, two members took part in a 24-hour 'squash-a-thon' at the Bluecoats sports centre in Christs Hospital.
Action's Head of Relationship Fundraising Toby Tenant said: "Arun Estates has been supporting Action for a number of years now. You certainly can't question their commitment to raising funds!
"On behalf of the charity I'd like to thank everyone who took part in these two fantastic challenges, as well as those who gave generously and contributed to their impressive fundraising total."
Action Medical Research is currently funding research into areas including premature birth, epilepsy, asthma, scarlet fever, cerebral palsy, brain cancer and some rare and distressing conditions.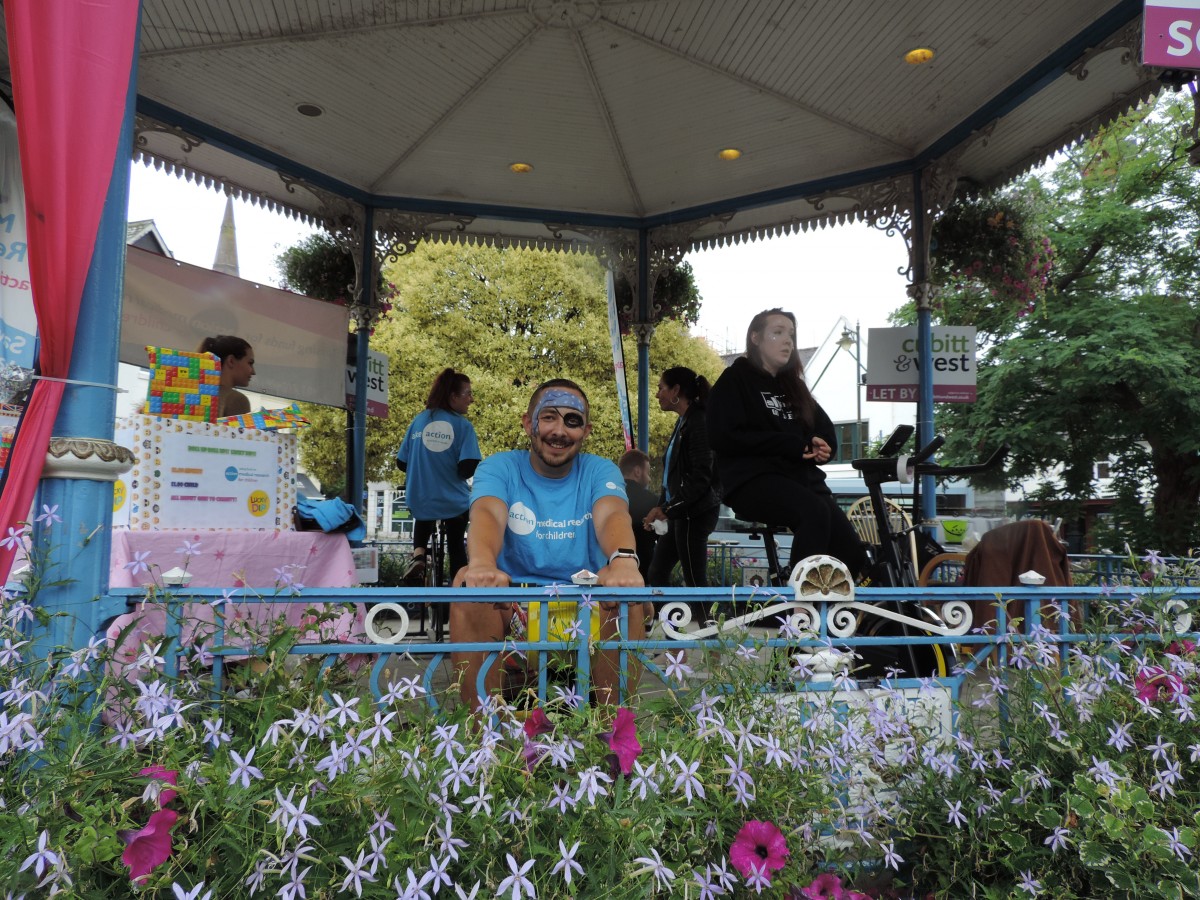 -ENDS-
NOTES TO EDITORS:
Photos
Carfax (9 August)
https://www.action.org.uk/sites/default/files/downloads/press/arun_estates_horsham.jpg
https://www.action.org.uk/sites/default/files/downloads/press/arun_estates_horsham_2.jpg
North Street (22 August)
https://www.action.org.uk/sites/default/files/downloads/press/arun_north_street_1_0.jpg
https://www.action.org.uk/sites/default/files/downloads/press/arun_north_street_2.jpg
For more information on Action Medical Research contact Peter Denton, Fundraising Communications Officer, on:
T: 01403 327412
E:pdenton@action.org.uk
W: action.org.uk
Follow us on Twitter at @actionmedres and @amr_events  
Like our Facebook page at facebook.com/actionmedres
Follow us on Instagram at @actionmedres and @actionevents
Action Medical Research is a leading UK-wide charity saving and changing children's lives through medical research. For more than 65 years we've helped pioneer ways to prevent disease and develop treatments benefiting millions of people. Our research has helped to beat polio in the UK, develop ultrasound in pregnancy, fight meningitis and prevent stillbirths. But we urgently need to develop more new treatments and cures for sick babies and children and we can't do it without you.
Join our fight for little lives today.
Charity reg. nos 208701 and SC039284.