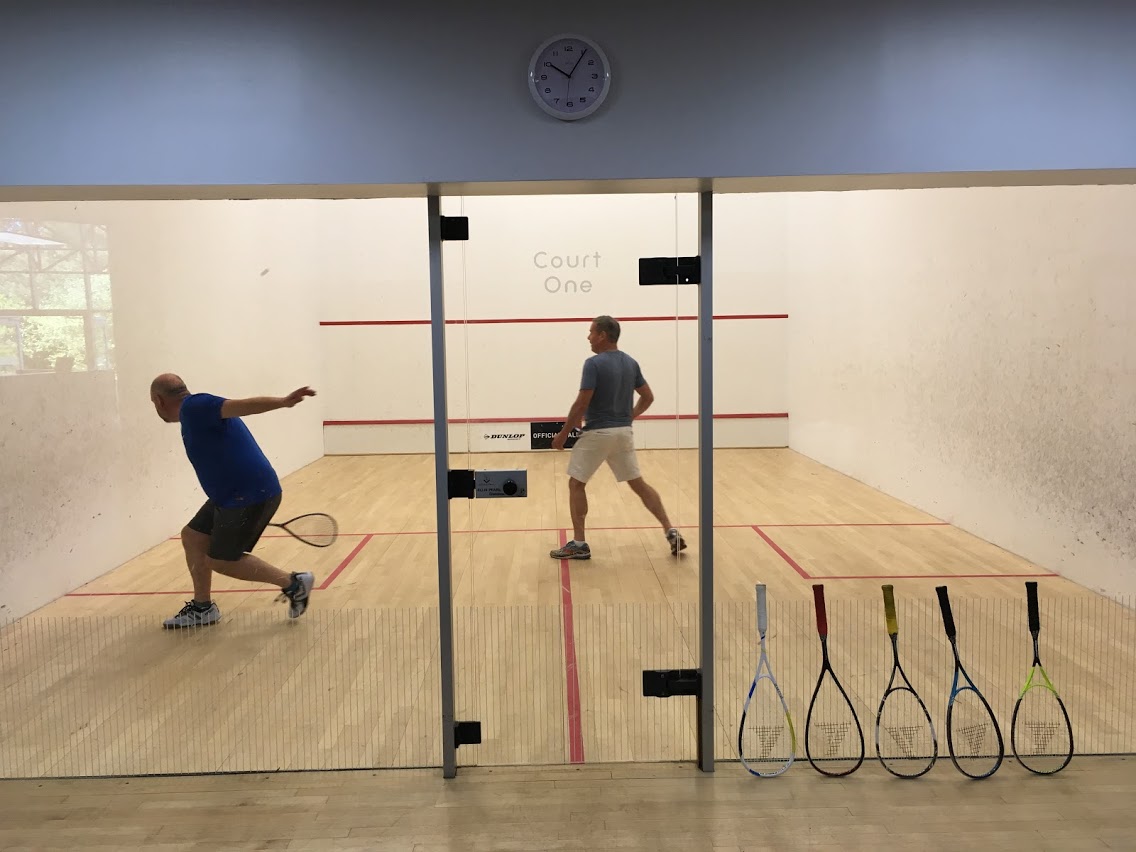 If you've ever played squash you'll know how frantic and fast-paced the sport can be.
Spare a thought then for Andy Hodson 44 and Steve Atterbury 58 who took on a marathon charity challenge last Friday (29 June).
The two colleagues from Arun Estates are based at the Horsham branch of Cubitt and West and Andy admits it was a tough day: "I like to play squash and was just thinking of ways we could help raise funds for our chosen charities this year and this seemed like a good idea at the time! 
"I roped in my Area Operations Director, Steve, who doesn't really play squash, but it was good fun. The challenge started at 10am on Friday and finished 10am on Saturday and it did get a bit warm!"
Andy played for 9 ½ of the 24 hours, whilst Steve was on court for 5. 
The pair also engaged the services of Kit Pearman from the Bluecoats Sports Centre in Christs Hospital, who are kindly hosted the event,  to play for 6 ½ hours. 
The other 3 hours between 7pm and 10pm on Friday were spent watching some exhibition matches put on by the Bluecoats Team.
Steve says they were pleased with the turnout: "We invited people to come down and take us on which was nice.
"Toby Tennant from Action came and played a few games with both of us; I think he was trying to make us look good because he lost each time! There was just  a really nice atmosphere though and it was great to see everyone."
 A raffle was also held on the day.
Prizes included a 'Tecnifibre' squash racket, a Mont Blanc pen, an Armani wallet, appointments with various local hairdressers, a manicure, cream tea for two, wine tasting and load more.
The pair hope to raise £1,000 for Action Medical Research and are almost there.
You can find out more about the challenge and how to donate here.
Action is a UK-wide children's charity which funds desperately needed research to tackle the diseases that devastate the lives of so many of our children. It has been funding medical breakthroughs since it began in 1952 including helping to introduce the first polio vaccines in the UK, developing the use of ultrasound in pregnancy and testing the rubella vaccine.
The charity is currently funding research into areas including premature birth, epilepsy, asthma, scarlet fever, cerebral palsy, brain cancer and some rare and distressing conditions.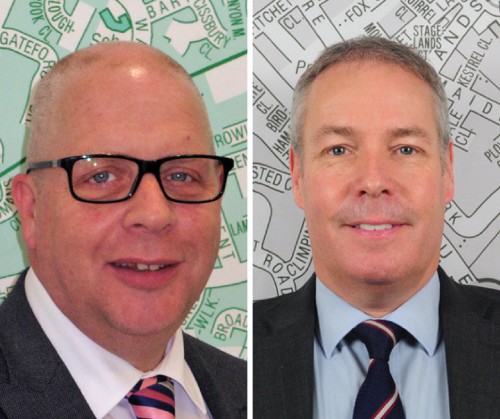 -ENDS-
NOTES TO EDITORS:
To download a photo of Andy:
https://www.action.org.uk/sites/default/files/downloads/press/squash_andy.jpg
To download a photo of Steve:
https://www.action.org.uk/sites/default/files/downloads/press/squash_steve.jpg
To download a photo of them playing squash:
https://www.action.org.uk/sites/default/files/downloads/press/squash_game_1.jpg
https://www.action.org.uk/sites/default/files/downloads/press/squash_game_2.jpg
For more information on Action Medical Research, or to arrange an interview with Rob, contact Peter Denton, Fundraising Communications Officer, on:
T: 01403 327412
E:pdenton@action.org.uk
W: action.org.uk
Follow us on Twitter at @actionmedres and @amr_events  
Like our Facebook page at facebook.com/actionmedres
Follow us on Instagram at @actionmedres and @actionevents
Action Medical Research is a leading UK-wide charity saving and changing children's lives through medical research. For more than 65 years we've helped pioneer ways to prevent disease and develop treatments benefiting millions of people. Our research has helped to beat polio in the UK, develop ultrasound in pregnancy, fight meningitis and prevent stillbirths. But we urgently need to develop more new treatments and cures for sick babies and children and we can't do it without you.
Join our fight for little lives today.
Charity reg. nos 208701 and SC039284.