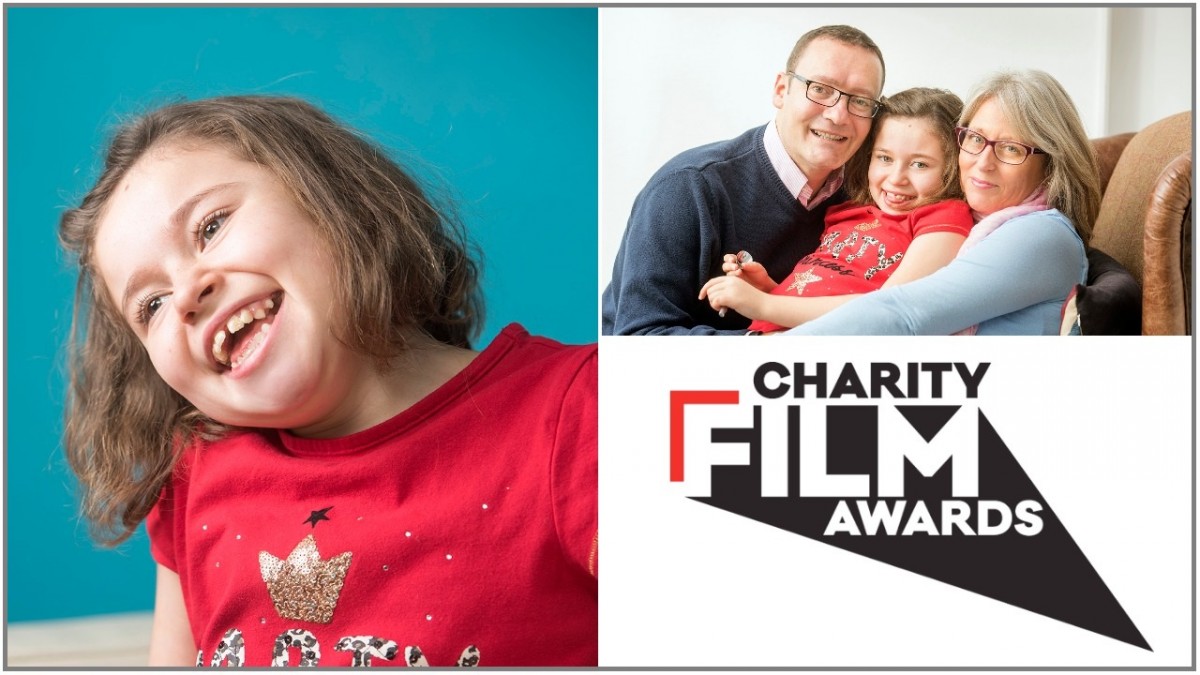 A short film featuring a local family has been entered into the 2019 Charity Film Awards.
Simon and Samantha Harriss worked with children's charity Action Medical Research to create a beautiful, moving film that shows the devastating impact of a rare, life-shortening disease called beta-propeller protein-associated neurodegeneration (BPAN).
Tragically, their daughter Lily, who is 10, has the disease.
The two minute film highlights much-needed work taking place at University College London, where scientists funded by Action and the British Paediatric Neurology Association are dedicated to finding out more about BPAN.
Lead researcher Dr Apostolos Papandreou, who also helped make the film, explains: "We are investigating the ways in which brain cells of children with BPAN malfunction and looking for drugs that help correct the cells' behaviour. Our longer term goal is to set up clinical trials of possible new treatments in the hope of alleviating children's disability and improving their lives."
"When BPAN was first mentioned, Lily was only five years old. We were just totally devastated," her dad Simon reflects. "Lily has severe global developmental delay. She can point to things she wants, she uses a little sign language and she can say a few words, like mummy, daddy, hello and goodbye. And she is now a wheelchair user."
Sadly, in the coming years Lily's health will deteriorate as teenagers and young people with BPAN develop abnormal muscle tone, along with symptoms of Parkinson's disease and dementia.
But despite everything, Lily is a happy girl who, Simon says, only knows love.
"Lily is a happy-go-lucky little girl who loves swimming and has recently started to sing. She sings in the car, it's her own special song and it's amazing," says Simon.
Lily's life is likely to be short, but her parents are determined to ensure her life is as rich and as full as possible. "We're giving her the best time we can while she's here," Simon says. "And we are so proud of the fact that, by taking part in this research – and this film – Lily is helping other children in the future."
 ** Ends **
Notes to Editors
The Charity Film Awards were created to celebrate the success of film in fundraising, to increase exposure of charity films and to encourage donations for good causes.
 
Voting is open from 27 October to 15 December 2018. Visit www.charityfilmawards.com
 
Lily's story can be viewed on YouTube here:  https://www.youtube.com/watch?v=wWFVeuZbJic&t=19s
 
A hi res images of the family can be downloaded from the following link, please credit Adrian Sherratt:
https://www.action.org.uk/sites/default/files/real-stories/lily_harriss_21.jpg
Caption: Simon and Samantha Harriss with their daughter Lily, 10, who has BPAN
 
For further information on Action Medical Research:
Please contact Kate Lee, Research Communications Officer (Mon-Weds)
T: 01403 327478
Follow us on Twitter at @actionmedres and @amr_events  
Like our Facebook page at facebook.com/actionmedres
Follow us at pinterest/actionmedres
Action Medical Research is a leading UK-wide charity saving and changing children's lives through medical research. For 65 years we've helped pioneer ways to prevent disease and develop treatments benefiting millions of people. Our research has helped to beat polio in the UK, develop ultrasound, fight meningitis and prevent stillbirths. But we urgently need to develop more new treatments and cures for sick babies and children and we can't do it without you.

Join our fight for little lives today.

Charity reg. nos 208701 and SC039284.