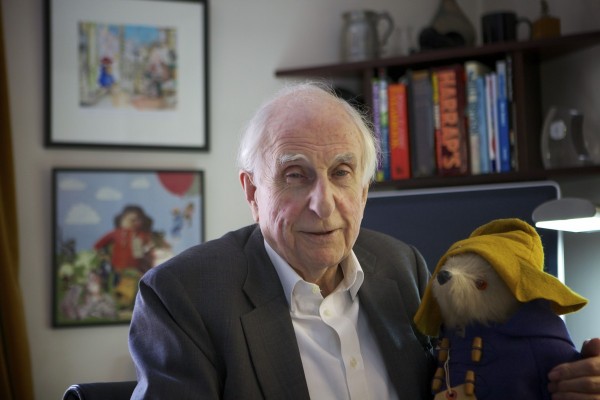 On Tuesday 14 November, Action Medical Research was honoured to join more than a thousand other guests at St Paul's Cathedral in memory of Michael Bond CBE. 
The grand venue in the nation's capital was fitting for a man whose imagination, humour and whimsical wonder captured the hearts and minds of generations of children across the globe.
His most famous creation, Paddington Bear ™, whose love of marmalade sandwiches was eclipsed only by his love for the British family who adopted him, continues to resonate with audiences young and old.
The author, who passed away in June aged 91, had been a supporter of ours for more than 40 years. 
Michael's relationship with Action began in 1976 after a meeting with our founder Duncan Guthrie; it was subsequently agreed that Paddington would become the organisation's official mascot.
Through this very special relationship, Paddington has helped us to attract thousands of new supporters who together have raised millions of pounds to help sick babies and children. It is an association that continues to this day.
We are humbled that Michael's family asked that donations be made in his memory to Action Medical Research, a gesture which they believed would be a fitting tribute to the man who spent so much of his life supporting our cause.
Action would like to thank Michael Bond's family, his friends, his legions of fans around the world and anyone who kindly donated.
Lastly, we would like to thank Michael for his generous support.
He will be remembered lovingly and forever missed.