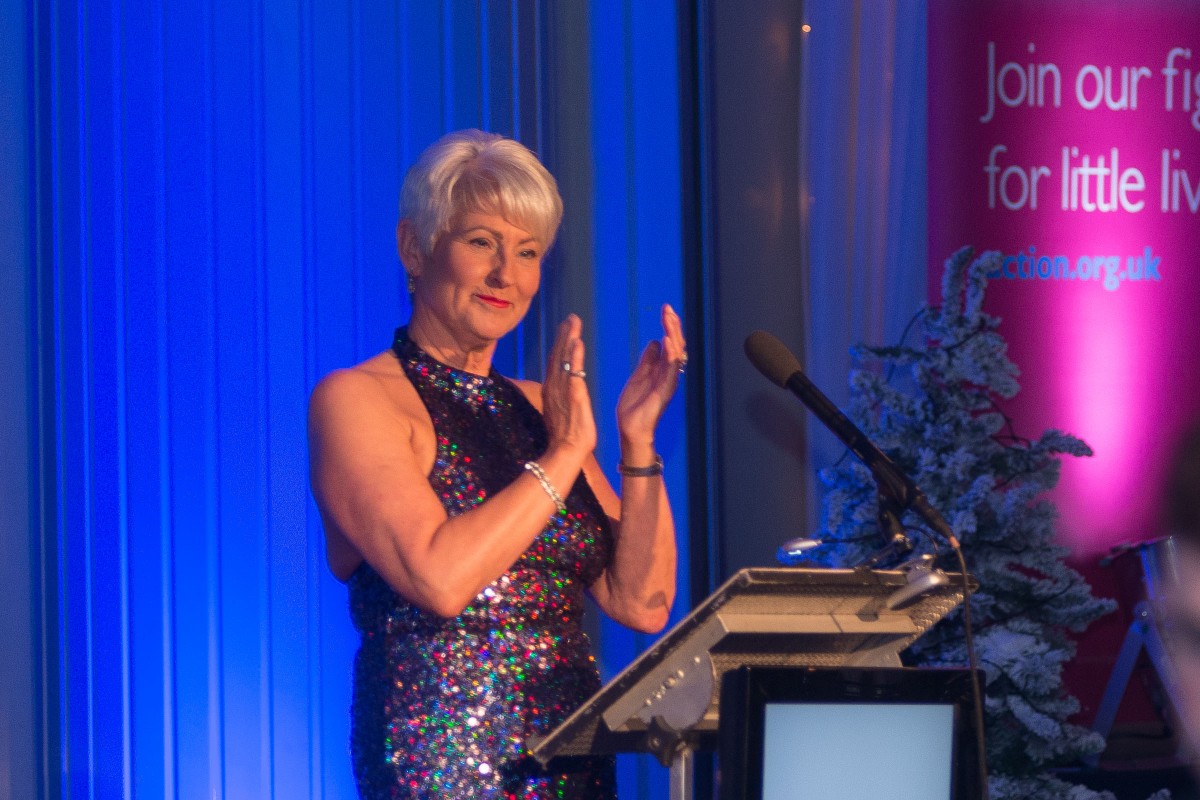 The 24th annual 'Celebration of Motorpsort' was held near Belfast on Saturday 2 December for Action Medical Research.
Organised by the Motorsport committee, the event was held at the Culloden Hotel and attracted around 320 guests.
There was a chance to mingle with some elite, homegrown names in the world of motorsport before sitting down for a delicious three course meal.
Hosted by chat show host and Action supporter Pamela Ballantine, the gala welcomed Sir Patrick Head, co-founder of the Formula One World championship-winning Williams cars of the 1980s and '90s.
And legendary motorcycle racing team boss Hector Neill was presented with the coveted Contribution to Motorsport award.
Event organiser Jenny Scullion said it was a fantastic night: "On behalf of the Motorsport committee I'd like to thank everyone for coming and helping make it such a fun atmosphere.
"This gala is a tremendous opportunity for fans of motorsport to meet their heroes and even bid on some fantastic auction items.
"Next year will be the 25th anniversary which promises to be night to remember!".
Some of the auction prizes included: a fabulous WRC Test Day package in the South of France with Kris Meeke; aTAG Heuer watch kindly donated by Mercer's Jewellers, Enniskillen; three hospitality tickets for any round of the British Touring Car Championships 2019; and a Jeff Rush original painting of Ayrton Senna in the Williams FW08C signed by Sir Patrick Head.
The funds are still being counted but at this stage the 'Celebration of Motorsport' is thought to have raised around £44,000.
Action Medical Research is a UK-wide children's charity which funds desperately needed research to tackle the diseases that devastate the lives of so many of our children. It has been funding medical breakthroughs since it began in 1952 including helping to introduce the first polio vaccines in the UK, developing the use of ultrasound in pregnancy and testing the rubella vaccine.
The charity is currently funding research into areas including premature birth, epilepsy, asthma, scarlet fever, cerebral palsy, brain cancer and some rare and distressing conditions.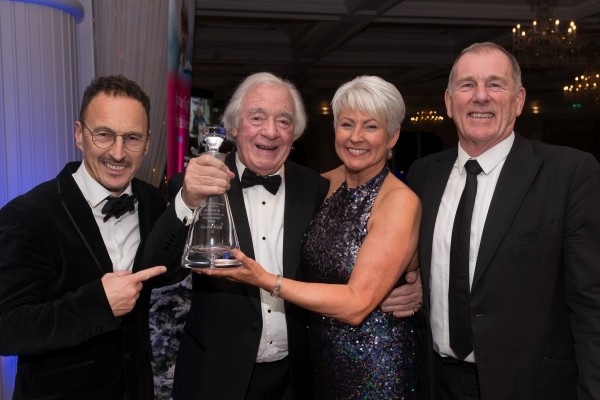 (L-R: Jeremy McWilliams Hector Neill, Pamela Ballantine and Drew Wylie)
-ENDS-
NOTES TO EDITORS:
Photos
Please credit Christopher Neely
Pamela Ballantine:
https://www.action.org.uk/sites/default/files/downloads/press/celebration_ballantine.jpg
Sir Patrick Head:
https://www.action.org.uk/sites/default/files/downloads/press/celebration_head.jpg
Hector Neill:
https://www.action.org.uk/sites/default/files/downloads/press/celebration_neill.jpg
(l-r: Jeremy McWilliams, Hector Neill, Pamela Ballantine and Drew Wylie)
For more information on Action Medical Research contact Peter Denton, Fundraising Communications Officer, on:
T: 01403 327412
E:pdenton@action.org.uk
W: action.org.uk
Follow us on Twitter at @actionmedres and @amr_events  
Like our Facebook page at facebook.com/actionmedres
Follow us on Instagram at @actionmedres and @actionevents
Action Medical Research is a leading UK-wide charity saving and changing children's lives through medical research. For more than 65 years we've helped pioneer ways to prevent disease and develop treatments benefiting millions of people. Our research has helped to beat polio in the UK, develop ultrasound in pregnancy, fight meningitis and prevent stillbirths. But we urgently need to develop more new treatments and cures for sick babies and children and we can't do it without you.
Join our fight for little lives today.
Charity reg. nos 208701 and SC039284.