Archived
Please note, this page may contain outdated information or subject matter.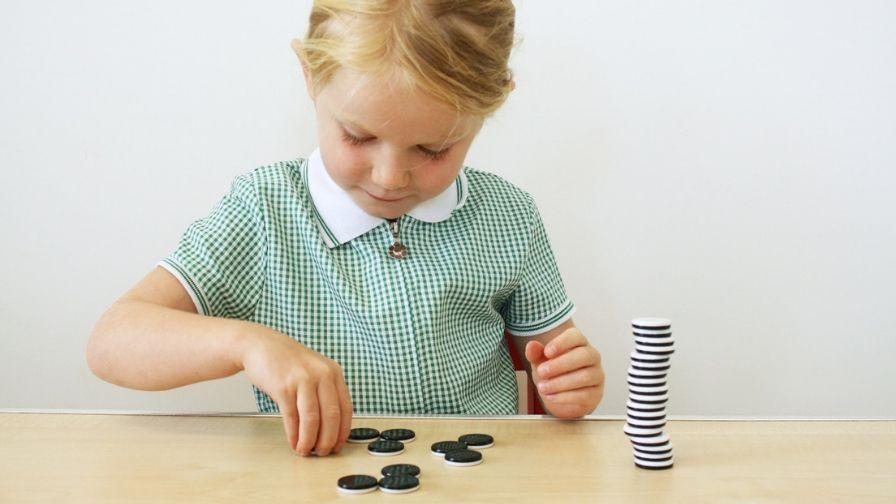 Children who are born preterm, before 37 weeks of gestation, are at higher risk of developing learning difficulties and special educational needs as they grow up.
Whilst, on average, two or three children in a typical school class are likely to have been born preterm, research carried out at the University of Leicester has shown that many teachers are not aware of the issues these particular pupils may face.
Recognising the importance of raising awareness of preterm birth amongst education professionals, Professor Samantha Johnson, Professor of Child Development at the University of Leicester, has developed a novel e-learning resource with colleagues from the University of Nottingham, Loughborough University, Ulster University and University College London.
Funded by children's charity Action Medical Research, this tool explains the impact preterm birth can have on a child's development and learning and includes practical strategies that teachers can use to support children in their school.
The resource has been trialled by 61 primary school teachers and after using it there was a large increase in their knowledge of preterm birth and in their confidence in supporting preterm pupils in their class.
Children born extremely preterm, before 28 weeks of gestation, are most likely to need extra support, but those born just a few weeks early may still face difficulties in school.
Professor Johnson said: "Our initial research identified that teachers have limited training about the difficulties children born prematurely might face and how to support these children at school.
"However, when teachers used our new e-learning resource their confidence in how to support a preterm child increased significantly. So much so that 97% of teachers in the study said they would recommend it to others."
Dr Tracy Swinfield, Director of Research at Action Medical Research, said: "Around 61,000 children are born prematurely each year in the UK alone. As a children's charity we are proud to play a role in helping children who may need extra help in the classroom reach their full potential. This exciting new resource for teachers has the potential to make a difference to thousands of young lives."
Gill, a teacher and parent of a preterm child who has closely followed the development of the research, said: "As a teacher, I am so pleased that there is an easily accessible tool that gives my colleagues the information they need to understand our pupils who may have been born preterm.
"As a mother of a 23-week preterm child, I feel a huge sense of relief that there is finally a resource that will help educators understand the social, emotional and academic needs of my school-age child. This resource is long overdue and rightly focuses on the lifelong needs of those who experience daily the challenges that preterm birth may bring."
Use of this resource may represent a key advance in improving educational outcomes for children born preterm. It is now freely available to schools and teachers throughout the world at no cost and can be accessed via www.pretermbirth.info.
You can read more about this and listen to a Times Educational Supplement podcast with Professor Johnson www.tes.com/news/should-teachers-be-told-if-pupil-was-born-preterm
For more information on Action Medical Research contact Kate Lee, Research Communications Officer, on:

T: 01403 327412
E: klee@action.org.uk
W: action.org.uk
Follow us on Twitter at @actionmedres and @amr_events  
Like our Facebook page at facebook.com/actionmedres
Follow us on Instagram at @actionmedres and @actionevents
Action Medical Research is a leading UK-wide charity saving and changing children's lives through medical research. For more than 65 years we've helped pioneer ways to prevent disease and develop treatments benefiting millions of people. Our research has helped to beat polio in the UK, develop ultrasound in pregnancy, fight meningitis and prevent stillbirths. But we urgently need to develop more new treatments and cures for sick babies and children and we can't do it without you.
Join our fight for little lives today.
Charity reg. nos 208701 and SC039284.