Archived
Please note, this page may contain outdated information or subject matter.
Children's charity Action Medical Research is on the hunt for new volunteers across the country this year to help raise much-needed funds for vital research to save and change the lives of sick and disabled babies and children.
From organising coffee mornings to fashion shows and quiz nights to dinner dances or helping out at its popular cycling events, there are many ways you can help the UK-wide charity to make a difference to the lives of children like baby Samuel (pictured below), who was born two months early weighing less than 4lbs, or Tom, who has the fatal muscle-wasting condition Duchenne muscular dystrophy.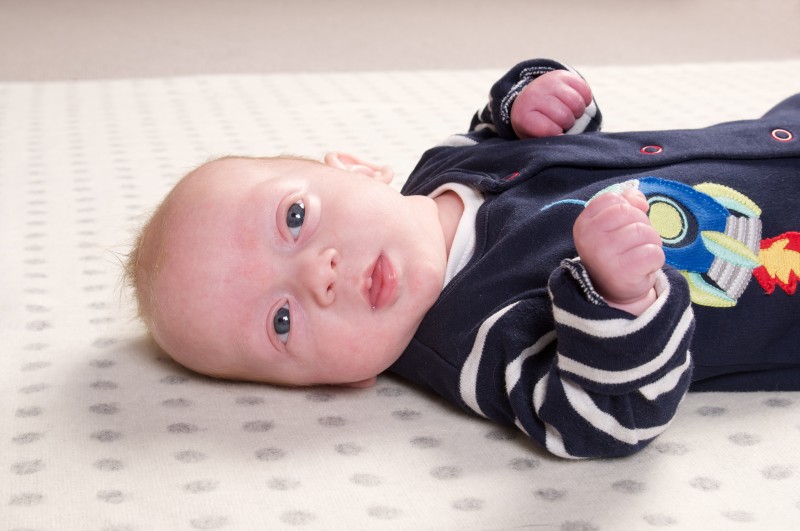 "Volunteers are a crucial and highly valued part of our team and we'd love to find more volunteers who are willing to give up their time for this amazing cause," says Lucy Hynes, one of Action Medical Research's Community Fundraising Managers.
"We're especially keen to establish new groups in the area, whether it's a group of friends willing to hold regular events in aid of Action Medical Research or a team of colleagues undertaking a series of fundraising challenges."
For more than 60 years Action Medical Research has been saving and changing children's lives and has spent more than £110 million funding medical breakthroughs, including helping to introduce the first polio vaccines in the UK, discovering the importance of taking folic acid before and during pregnancy to prevent spina bifida, developing the use of ultrasound in pregnancy and testing the rubella vaccine.
The charity is currently funding research into conditions including prematurity, stillbirth, epilepsy, meningitis, cerebral palsy, brain cancer and some rare and distressing conditions. Among the research Action Medical Research is funding is a study in Leicester looking at teenagers who were born very prematurely to find out which areas of maths they are struggling with and why.
Around 16,000 babies are born very prematurely, before 32 weeks of pregnancy, each year in the UK1-4. Being born this early puts children at high risk of experiencing learning difficulties, particularly in maths, but many teachers feel ill equipped to help. Dr Samantha Johnson, of the University of Leicester, is developing a web-based e-learning programme for teachers, explaining how to help children achieve their full potential if they were born too soon.
If you are interested in helping to raise funds for Action Medical Research in 2016, please email Lucy Hynes at lhynes@action.org.uk or call 01394 610378. For further information visit action.org.uk/volunteering
- ENDS –
For high-res images of Samuel, please click on the links below:
https://www.action.org.uk/sites/default/files/downloads/press/samuel.jpg
https://www.action.org.uk/sites/default/files/downloads/press/samuel_dawes.jpg
For a high-res image of Tom with his sister, please click on the link below:
https://www.action.org.uk/sites/default/files/downloads/press/tom_duchenne_and_his_sister.jpg
NOTES TO EDITORS:
References:
For more information on Action Medical Research, please contact Ellie Evans, Fundraising Communications Officer, on:
T 01403 327480
Follow us on Twitter at @actionmedres and @amr_events  
Like our Facebook page at facebook.com/actionmedres
Follow us at pinterest/actionmedres
Action Medical Research is a leading UK-wide charity saving and changing children's lives through medical research. For more than 60 years we've helped pioneer ways to prevent disease and develop treatments benefiting millions of people. Our research has helped to beat polio in the UK, develop ultrasound, fight meningitis and prevent stillbirths. But we urgently need to develop more new treatments and cures for sick babies and children and we can't do it without you.
Join our fight for little lives today.
Charity reg. nos 208701 and SC039284.