It is with great sadness that Action Medical Research marks the passing of HRH The Duke of Edinburgh, Patron of the charity since April 1955.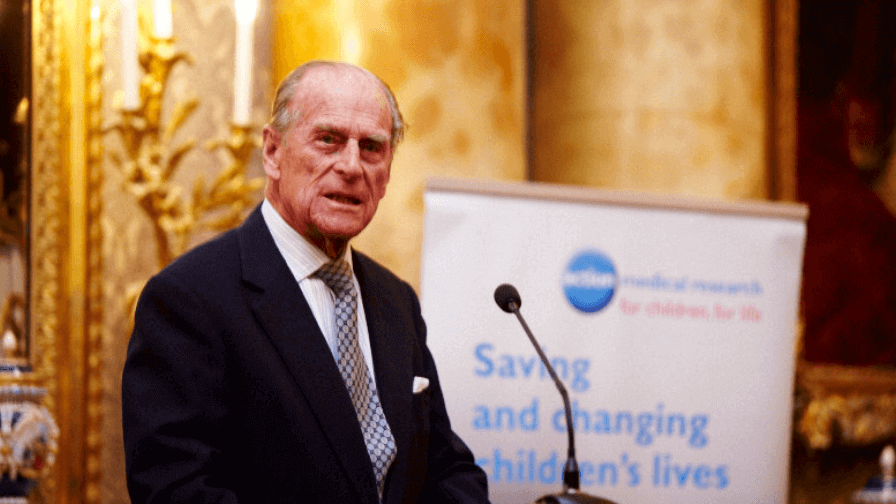 For over six decades the Duke of Edinburgh was able to observe with interest the many medical research successes made possible with the support of the charity.
Luke Bordewich, Chair of the charity says: "We are immensely sad at the news of the death of HRH The Duke of Edinburgh whose support for Action Medical Research has been so important to the charity throughout our history. There is no doubt that he will be greatly missed."
The Duke of Edinburgh generously hosted a series of receptions for Action in recent years when supporters were delighted to experience his commitment and enthusiasm for the charity.
It was striking how interested he was in the science, and the potential for medicine to change the future lives of children who were suffering. His charm and humour were always present and helped create a relaxed atmosphere at events and he was genuinely engaged with the researchers and supporters who attended. We were so fortunate to have his support for so many years to help generate funds for our life-saving work.
Since the sad news of his death, a number of our supporters have been fondly reminiscing about this important figure in the charity's history, and several have already made a gift in his memory. Making a donation will give them the chance to mark his passing while helping fund the medical research he clearly cared so deeply about. If you'd like to make a donation in his memory to support the charity, you can do so here.