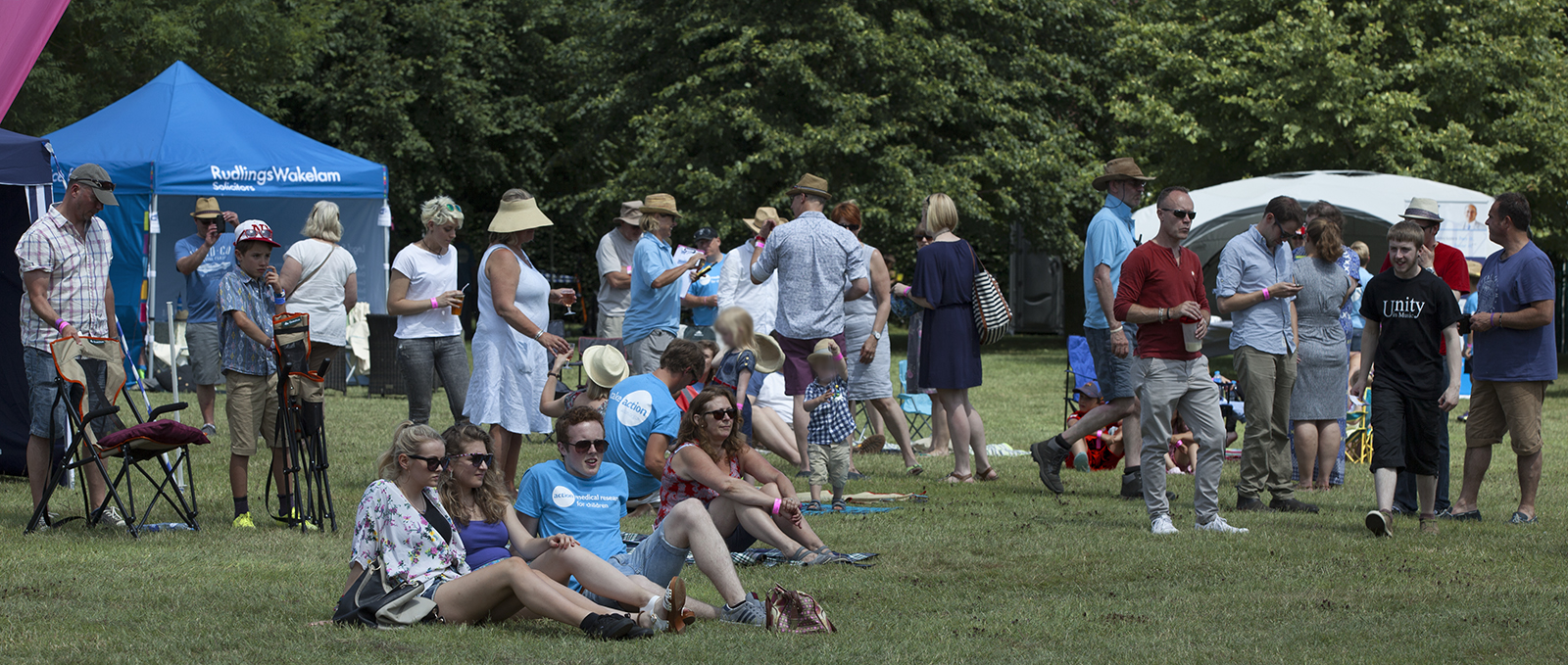 The sun is shining (for now!) and people in Suffolk will once again get the chance to make the most of the sizzling temperatures with a fabulous family-friendly music festival!
'Gig in the Garden' returns to Mendlesham next weekend (Saturday 7 – Sunday 8 July).
The annual fundraiser for children's charity Action Medical Research will be held just off Hoggars Lane with a whole host of local bands taking to the stage.
"The great thing about this festival is that there's something for everyone" enthuses local Action committee chair Val Remington- Hobbs. "There will be non-stop music all weekend on both the main and acoustic stages – plus there's plenty of fun for the kids including karts, bouncy castles and craft activities."
As well as the headline act 'The UK Bee Gees' there will be plenty of home-grown talent entertaining the crowds including:
Hot Tramp (Ipswich)
Carousel (Ipswich)
Elephant in the Room (Suffolk)
Aartwork (Suffolk) 
The music festival has been running since 2013 and has so far raised around £45,000 for Action.
Gates will open at midday on Saturday 7 July with activities running until 11pm; the fun continues from midday until 6pm on Sunday 8 July.
Tickets are £15 for the Saturday and £12 for the Sunday; children under 16 go free. Camping pitches for tents and campervans are also available.
You can find out more information and buy your tickets online.
Action is a UK-wide children's charity which funds desperately needed research to tackle the diseases that devastate the lives of so many of our children. It has been funding medical breakthroughs since it began in 1952 including helping to introduce the first polio vaccines in the UK, developing the use of ultrasound in pregnancy and testing the rubella vaccine.
The charity is currently funding research into areas including premature birth, epilepsy, asthma, scarlet fever, cerebral palsy, brain cancer and some rare and distressing conditions.
-ENDS-
NOTES TO EDITORS:
To download a photo of crowds from Gig in the Garden:
https://www.action.org.uk/sites/default/files/downloads/press/gig_in_the_garden_2015_-_crowd.jpg
You can find a Youtube video of last year's highlights:
https://www.youtube.com/watch?v=GMUE14GsiXg
To download an image of Hot Tramp:
https://www.action.org.uk/sites/default/files/downloads/press/gig18_hot_tramp_sermon_front.jpg
To download an image of Carousel:
https://www.action.org.uk/sites/default/files/downloads/press/gig_18_carousel.jpg
To download an image of Elephant In The Room:
https://www.action.org.uk/sites/default/files/downloads/press/gig18_eitr-promo-pic.jpg
To download an image of Aartwork
https://www.action.org.uk/sites/default/files/downloads/press/gig18_aartwork_1.jpg
For more information on Action Medical Research, or to arrange an interview with Rob, contact Peter Denton, Fundraising Communications Officer, on:
T: 01403 327412
E:pdenton@action.org.uk
W: action.org.uk
Follow us on Twitter at @actionmedres and @amr_events  
Like our Facebook page at facebook.com/actionmedres
Follow us on Instagram at @actionmedres and @actionevents
Action Medical Research is a leading UK-wide charity saving and changing children's lives through medical research. For more than 65 years we've helped pioneer ways to prevent disease and develop treatments benefiting millions of people. Our research has helped to beat polio in the UK, develop ultrasound in pregnancy, fight meningitis and prevent stillbirths. But we urgently need to develop more new treatments and cures for sick babies and children and we can't do it without you.
Join our fight for little lives today.
Charity reg. nos 208701 and SC039284.